See 94-Year-Old Cicely Tyson in White Dress & Curly Afro Look at Essence Fest
Cicely Tyson earned herself a round of applause as she inspired audiences of the "Strength of a Woman" brunch.  During her acceptance speech as the event's honoree, she looked ageless in white and gave valuable life advice.
"I'm still climbing," said Cicely Tyson who proudly received her recognition at the "Strength of a Woman" brunch during the star-studded Essence Festival. The event hosted by Mary J. Blige honored the 94-year-old who defied her age and inspired many during her speech.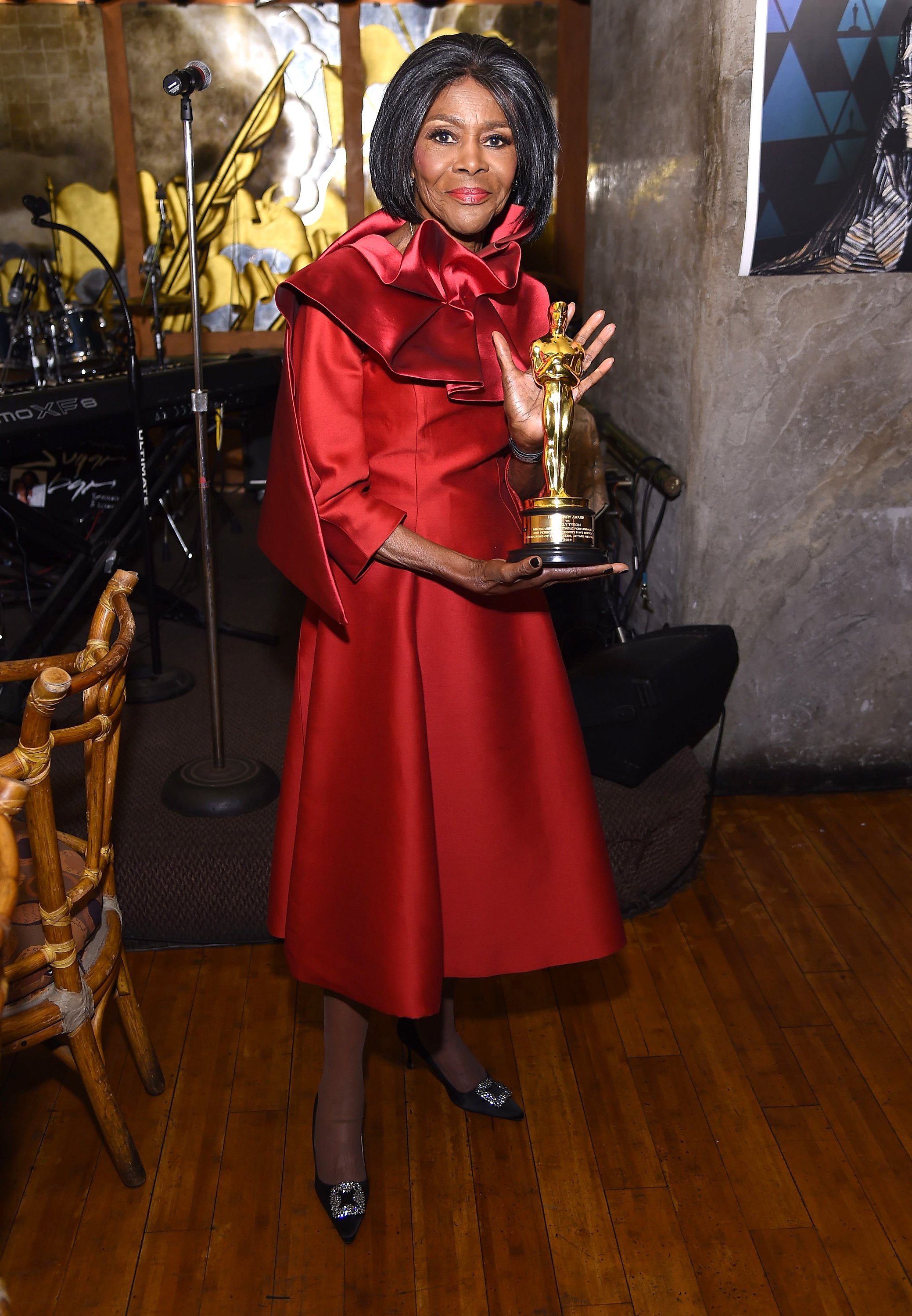 AN AGELESS STANDOUT
It's the third year that outstanding women of color are being honored by Blige during the Essence Festival and the highlight this year was Tyson. The oldest among the honorees which also included the Clark Sisters and the authors of "For Colored Girls Who Have Considered Politics," Tyson proved her ageless presence continues to inspire. 
The ever-fashionable actress/model stood out on stage in a feathery white dress. She matched it with voluminous hair which flaunted natural curls. The wig was reportedly part of Marlo Hampton's HER line. 
"Nobody can stop you but yourself. Get out of your own way." 
It felt amazing to soft launch my wig line HER at Essence Fest & have @thevernonmartin come by because his client Cicely Tyson choose to wear HER to be honored at the @Essence Brunch! She looked beautiful! It's only my soft launch & I'm already on royalty
📸 (Wakil Goshorn) pic.twitter.com/LGjUHdQe6w

— Marlo Hampton (@iheartMarlo) July 9, 2019
HER INSPIRING WORDS
Tyson began her speech by reciting Langston Hughes' "The Negro Speaks of Rivers." She later quoted lines from Maya Angelou's "Still I Rise" and Sojourner Truth's "Ain't I A Woman." But the greatest message came from her own words encouraging others to keep going.
"Don't you sit down," she advised. "Don't you give up. Don't you fall down. Ha! I'm still going, honey! I'm still climbing. Ninety-four years."
"When I've completed my job, he'll take me away."
The audience, cheered her on with a round of applause as she continued. 
"Keep moving. Don't stop. Nobody can stop you but yourself. Get out of your own way. Move on!"
Cicely Tyson always reminds me of the glory of our mothers and foremothers. She just has that essence. 🙏🏽

— Raquel Willis (@RaquelWillis_) August 31, 2018
WHY SHE'LL NEVER RETIRE
Back in February, Tyson received an honorary Oscar, 45 years since her nomination for her role as Rebecca Morgan in "Sounder." Speaking to Time then, the actress revealed she had no intentions of retiring, 
"The reason why I have been in this universe as long as I have been is because he's not ready for me. When I've completed my job, he'll take me away."
Coming off of her most recent acting stint on "How To Get Away With Murder," Tyson believes retiring is the fastest way to her grave. "You can't just stop," she says, "because that will be the end of you."
Indeed, there is a lot of truth in what Tyson is saying seeing how strong she looks in her age. We can learn a thing or two from her about staying healthy and sound. The secret, according to her, is in making the most of our life.
"We have to honor this blessed gift that we have. That's what keeps you going. Keeps your mind fluid—your heart, your whole being."