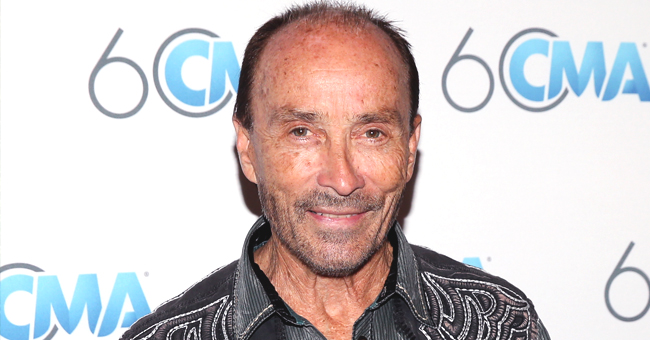 Getty images
Lee Greenwood Thanked for Giving a House to a Veteran Who Lost His Legs

Lee Greenwood got a lot of thanks and goodwill for giving a house in San Antonio to a wounded veteran who lost both his legs in Afghanistan.
People love to celebrate benevolence, and country music legend and singer of the iconic song "God Bless the U.S.A.," got a lot of thanks and goodwill for giving a house to a veteran, Matt Deatherage, who lost both his legs in Afghanistan.
"HELP THEM ANYWAY WE CAN"
During an appearance on "Fox and Friends," Greenwood who teamed up with "Helping A Hero," an organization that builds specialized houses for wounded veterans, said they had a duty to take care of their vets.
The singer added that most of the veterans recover from a wound that would take "Most of us out," adding,
"We have to help them any way we can."
Deatherage, a San Antonio resident, on his part, said, "I was amazed at the house." The four-bedroom apartment was designed in a way to help him access and move around with ease.
It features lower countertops, a wide hallway, modified bathroom, and an extended pathway to help him spend time outdoors. Deatherage equally pointed out that "Helping A Hero" builds all their houses to fit a veteran's need as everyone does not fit into a specific mold.
A PATRIOTIC LEE GREENWOOD
The veteran who lost his legs after stepping on a mine in March 2011, got the house during the fourth of July celebrations last week and a lot of people have thanked Greenwood for his benevolence.
A Twitter user, Maga Man, tweeted,
"From all of America, Thank you for the support of POTUS and this patriot."
Greenwood is a supporter of President Trump and performed "God Bless the U.S.A." at his inauguration.
The song has remained relevant since it's release in '83 and in '85, it won song of the year at the CMA. The singer recently said that he wrote it to bring people together, and it's no longer his song but belongs to America.
According to the country star, the song is supposed to awaken in Americans the spirit of patriotism that would make them believe in the United States, so much so, they are willing to die for it.
GOD BLESS AMERICA
As much as Greenwood's song is quite famous, "God Bless America" is another song that has stayed relevant in all the years since it first got sung.
The most famous singer to perform it is the late Kate Smith, but a recent racism accusation has tainted her historical rendition.
After reports surfaced in April that Smith sang two racist songs in the '30s, "That's Why Darkies Were Born" and "Pickaninnies Heaven," the New York Yankees and the Philadelphia Flyers who associated with the song for years, took down her statue in front of their stadium.
Greenwood's song continues to inspire Americans, but it's unclear if that of Smith's would still get played.
Please fill in your e-mail so we can share with you our top stories!