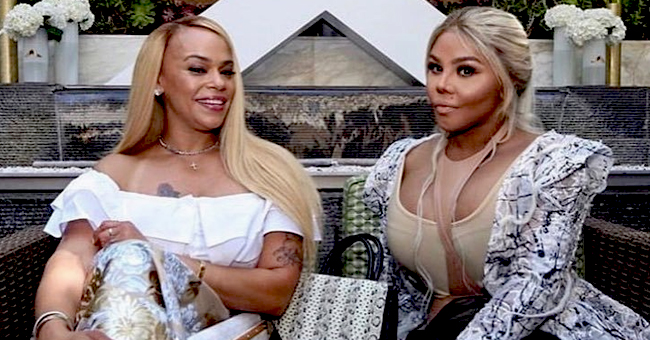 twitter.com/GugsM
'We Had a Couple,' Faith Evans on 'Physical Altercations' with Lil' Kim over Biggie

Veteran singer-songwriter, Faith Evans, revealed that she and Lil Kim physically fought multiple times back when she was still married to Biggie.
DJ Kay Slay recently interviewed Faith Evans on Shade 45, and it was then, she detailed her turbulent relationship with Lil Kim.
THE YEARS-LONG BEEF WITH LIL KIM
Faith's beef with rapper Lil Kim spanned over the years, and the reason is not even news anymore. The two women never did anything to hide their dislike for each other, primarily because it was concerned with Notorious B. I. G., who is popularly called Biggie.
The pair's fight became rather infamous, and the true extent of their strained relationship was only let on in a biographical movie, "Notorious." Faith has, however, disclosed that they had more fights than what people get to see on television.
The "Gone Already" singer detailed that one of their worst run-ins came when she caught Kim and her then-husband Biggie together in a hotel. According to the award-winning singer, most of their encounters were rather tense , whenever they dealt blows, Lil Kim sure knew how to hold up her own.
Despite her short height of about 4'11", Faith pushed that the rapper was "hood" enough and matched her blow for blow. She also explained that their similar "street" background was the one way they managed to settle all their disputes back then.
LIL KIM MANAGED TO AVOID FAITH FOR YEARS
Faith's interview continued with her commenting that she got over her beef with Lil Kim a long time ago and even tried to collaborate with her. However, the "Crush on You" rapper was not ready to forgive her and noticeably avoided Faith.
Even more recently, Faith ran into Kim, who had been on "Dancing With The Stars" at the time and Kim was still mad at her. Faith disclosed that she, more precisely, acted like "she didn't know me."
Faith, who is a mother of four, however, expressed understanding for Kim's actions pressing that she knew the process of forgiveness was different for every person.
LIL KIM AND FAITH'S RECONCILIATION
Thankfully, the pair have made amends and even finally made a duet about Biggie on Faith and Biggie's duet album, "The King & I." At the time, Faith joyously disclosed that she never imagined herself getting so close to Kim and especially not to do something like make a joint song about their love for Biggie.
The singer further mentioned that had he been alive, Biggie would have been very proud of them.
May Biggie's soul rest in peace.
Please fill in your e-mail so we can share with you our top stories!