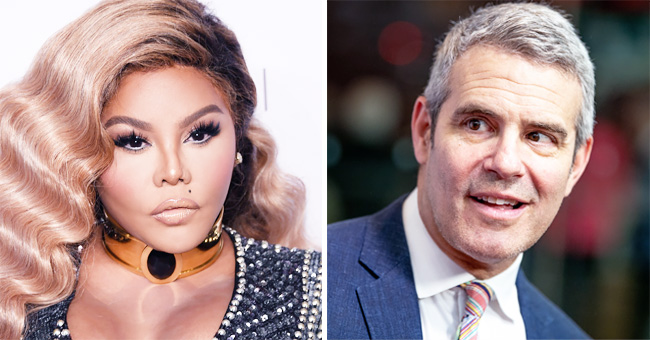 Getty Images
Lil' Kim Cancels Appearance on Andy Cohen's WWHL Because Show 'Wanted to Be Messy'
Why is Lil Kim refusing to appear on "Watch What Happens Live with Andy Cohen" for the promo for her upcoming reality series?
Once again the extravagant and exuberant Lil Lim is in the middle of a controversy.
The iconic rapper, who is launching a reality series this July is refusing to appear on Andy Cohen's "Watch What Happens Live."
"I had a cool relationship with [Andy], I thought. My publicist and my manager made the executive decision to shut it down." Lil Kim
LIL KIM ACCUSES TALK SHOW OF BEING "MESSY"
Kim had scheduled several press appearances scheduled with various news outlets - including Cohen's show - but she has canceled them all.
The rapper posted a rant on Instagram - since then deleted - in which she accused Bravo of being disrespectful and insisting on what she considers out-of-line questions.
"I refuse to f—ing keep doing all these interviews, publications, and all of that s— if motherf—ers are not going to respect who I am, what I've done, where I'm at now," she said.
LIL KIM'S NEW REALITY SHOW
Lil Kim is promoting the premiere of her new reality show "Girls Cruise", in which she costars with Mya and TLC's Chilli. The show will debut on July 15 at 9 p.m. on VH1, and at this stage, Kim should be doing the interview rounds.
"If y'all don't see me doing press it's cause I'm fighting. … These motherf—ers trying to use me for my iconic status for a moment … " she said.
LIL KIM'S PREVIOUS CONTROVERSY ON WWHLAC
In 2012, Kim had reacted badly on previously appeared WWHLAC when Andy Cohen asked her how she felt about her rival Nicki Minaj's Grammy performance and her song "Stupid Hoe."
"I'm pretty sure I feel the way everybody else feels right now. If you have to make a song called 'Stupid Hoe,' you must be a stupid hoe. It makes sense," Kim replied.
ANDY COHEN RESPONDS TO LIL KIM
Cohen, whose show was cut from Kim's list along with Access Hollywood and TODAY, has said he will always welcome the rapper.
"I love Lil Kim and can't wait for her to return to the Clubhouse," he said.
The controversy seems to have spiked the public's interest in the show, which follows Lil' Kim and her six celebrity girlfriends on a Caribbean cruise packed with drama, and some steamy romance - and lots of music, of course.
HAPPY BIRTHDAY LIL' KIM
On July 11, rapper Lil' Kim turned 45, and the production crew of her new reality show "Girl's Cruise," threw her a surprise party, complete with cake, streamers and lots of balloons.
"Thank you @vh1 for surprising me on set for my birthday!? She has given us years of great music, iconic fashion, and memorable red carpet moments," she wrote.
The iconic rapper, who has inspired generations of women to enter rap on their own terms, is living her best life and looking glorious, as always.
Happy birthday, Lil Kim.
Please fill in your e-mail so we can share with you our top stories!