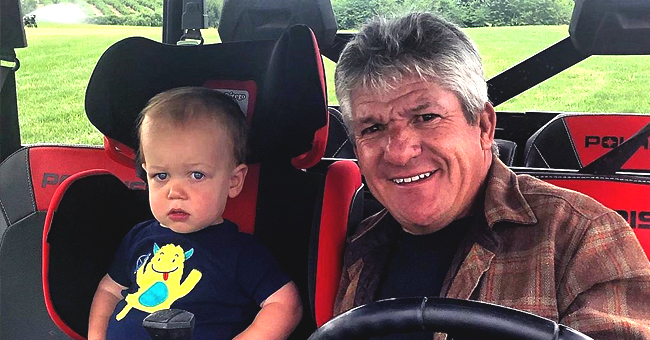 instagram.com/mattroloff
Matt Roloff Shares Video of Farm's 'New Boss' – Little Jackson
There's a new man in charge of the Roloff farms! Matt Roloff shared an adorable video of his grandson, Jackson, whom he called the "New boss."
Matt Roloff is a proud grandpa, and out of his two grandchildren, his 2-year-old grandson, Jackson, lives with him on the Roloff farms.
THE NEW BOSS
Matt shared a video on his Instagram handle in which he called the little boy the "New boss," and asked everyone to stay out of his way. In the video, Jackson, dressed in a green shirt and grey trousers, walked towards his grandfather with his hands clasped behind his back.
The reality star's voice sounded in the background, asking if the little boy can climb onto the rig himself, which he did. Jackson looked so cute in the video that it generated a lot of lovely comments. Karen_Henley2 wrote,
"I can't, I mean I just can't; he is too cute for words."

Photo: Instagram/@mattroloff
Others joked that little Jackson might fire the reality star and called him "Super adorable."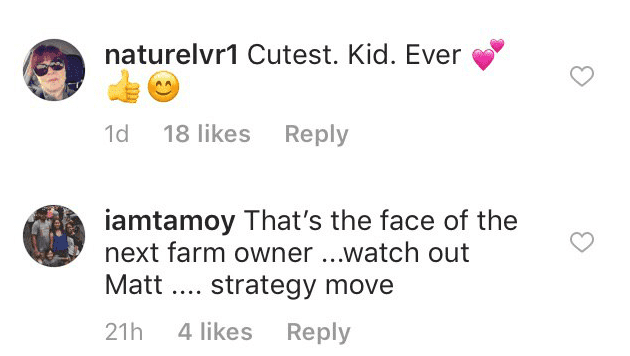 Photo: Instagram\@mattroloff
WHO IS JACKSON?
Jackson is the child of Matt's son, Zachary, and his wife, Tori. The couple welcomed him in May 2017, and he has his father's dwarfism condition, achondroplasia.
Despite it, based on the National Human Genome Research Institute reports, the little TV star is expected to have a healthy life, although he'll have a small stature. Tori once said that raising a child with special needs is difficult, but she and Zach make sure to show him how much they love him and will help the little boy find his way in life.
The soon-to-be mother-of-two shares her son's milestones on social media, including when he had what she called his "Big boy' haircut, and the TV Star equally shares her struggles with her pregnancy.
Tori posted on Instagram that her second pregnancy has been more challenging, with her body changing faster than it did the last time, but on the bright side, she has the support of Zach and Jackson and will get through the phase.
WHO ELSE WENT THROUGH A PHASE?
The reality star is not the only member of the Roloff family to go through difficult times this year; her mother-in-law and Matt's ex-wife, Amy Roloff, had a similar experience. Amy confronted her past and her belief that the father-of-four cheated on her during their marriage with their former manager, Caryn Chandler, in her book "A Little Me."
The LPBW star blamed herself for not seeing the signs and had a hard time accepting Chandler into her children's lives, but she's been able to put it behind her and have a cordial relationship with the former manager.
The mother-of-four trusted her faith to help her get through it, and she and Matt are in a much better place and are getting ready to welcome Jackson's sister and their new granddaughter, in November.
Please fill in your e-mail so we can share with you our top stories!