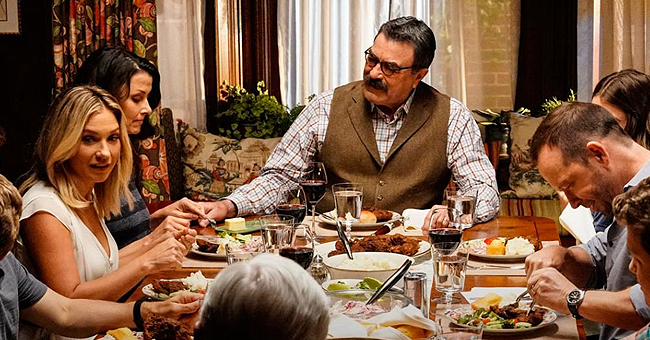 twitter.com/BlueBloods_CBS
Blue Bloods: Everything You Need to Know about the Upcoming Season

Blue Bloods ended with a bit of a cliffhanger that left fans happy and sad at the same time, and next season holds better and more fascinating promises.
When "Blue Bloods" drew the curtain on its ninth season, it left fans hanging, after giving them a glimpse of the wedding between "Jamie Reagan" and "Eddie Janko."
Left with nothing, but breadcrumbs, fans have been anticipating the announcement of the return date, and the CBS show finally put them out of their misery. The show announced on Twitter alongside a photo of the "Reagan family" at the famous Sunday dinner that the show would return for season 10 on September 27.
The information was met with a lot of jubilation by fans who had a lot of requests on what they expect to see in the new season; a significant number asked for the "Janko" wedding among other things.
While the showrunners and the network are yet to confirm whether or not they'll show the wedding the fans waited years for, it has been confirmed that the regular cast members would be returning.
Tom Selleck, who plays the police commissioner, "Frank Reagan" signed on for one more year, although he intimated that he was expecting a two-year contract. The brevity of the contract sparked speculations about the future of the show, and if the 74-year-old actor would return after season ten.
The answers to these questions would be answered when the show returns, and that's when fans would find out everything they want to know about their favorite characters.
"Blue Bloods" premiered back in 2010 and has enjoyed being one of the most watched TV shows. Much of its success is predicated on quality acting and the fact that the scripts are checked by a consultant to make sure they are accurate with NYPD procedures.
To achieve this, the network hired a former NYPD detective, James Niciforo, as a consultant, and he goes through the scripts and makes notes for the writers for corrections where needed.
Another interesting fact about the show is that the commissioner's house is a building located at 8070, Harbor View Terrace, Bayridge, Brooklyn.
Also, the actors that play "Danny Reagan's" sons, Tony and Andrew Terriciano are real-life brothers, with almost the same age difference they have in the show.
"Blue Blood" season 10 promises to be as fascinating as the previous seasons, and one thing that won't change is the Sunday night dinner, which will feature "Jamie Reagan" and his new wife.
Please fill in your e-mail so we can share with you our top stories!