Prince Louis Steals the Royal Family's Spotlight by Wearing Duchess Kate's Sunglasses
Prince Louis joined his siblings for a family day out on Wednesday and when he wore a pair of oversized sunglasses, all eyes were on him and his adorable charm.
The one-year-old son of Kate Middleton and Prince William wore a navy t-shirt and a pair of green shorts as he stepped out at a charity polo match his father played against brother Prince William, reported Daily Mail. 
Louis' sister Charlotte, four, wore a pink dress and white sandals while big brother Prince George was donned in a green polo shirt, and khaki shorts. Photos are found below.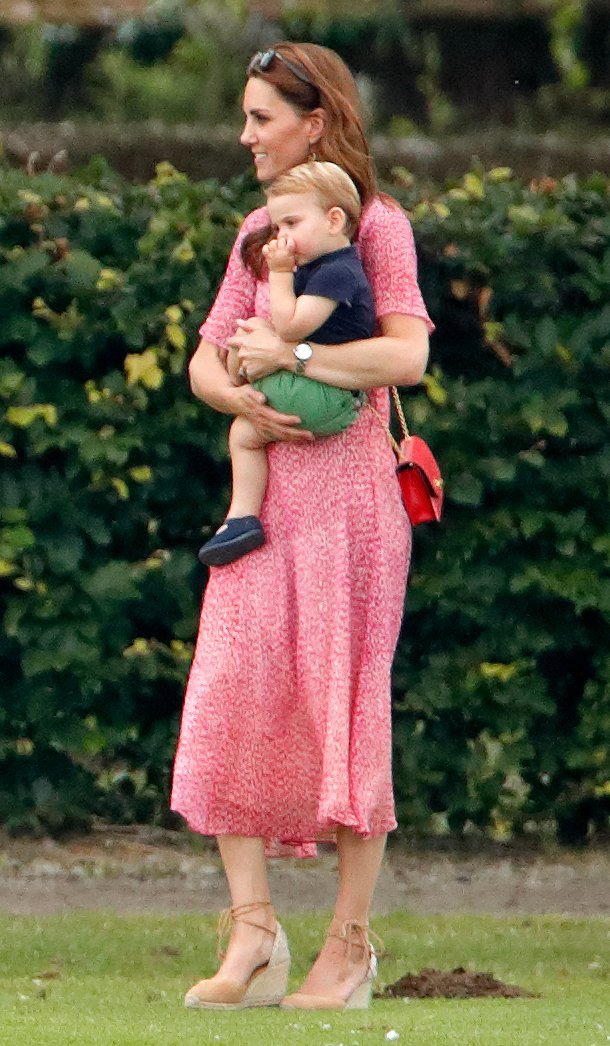 The Duchess of Cambridge cheered on her husband then watched over the two older kids when they got into a friendly game of soccer. She didn't seem to mind, however, when Louis stole her shades to greet sister-in-law Meghan Markle. 
As the Duchess of Sussex arrived with son Archie Harrison, Prince Louis greeted them with his little tongue out as he smiled. He upped the cuteness level even more by wearing his mother's sunglasses.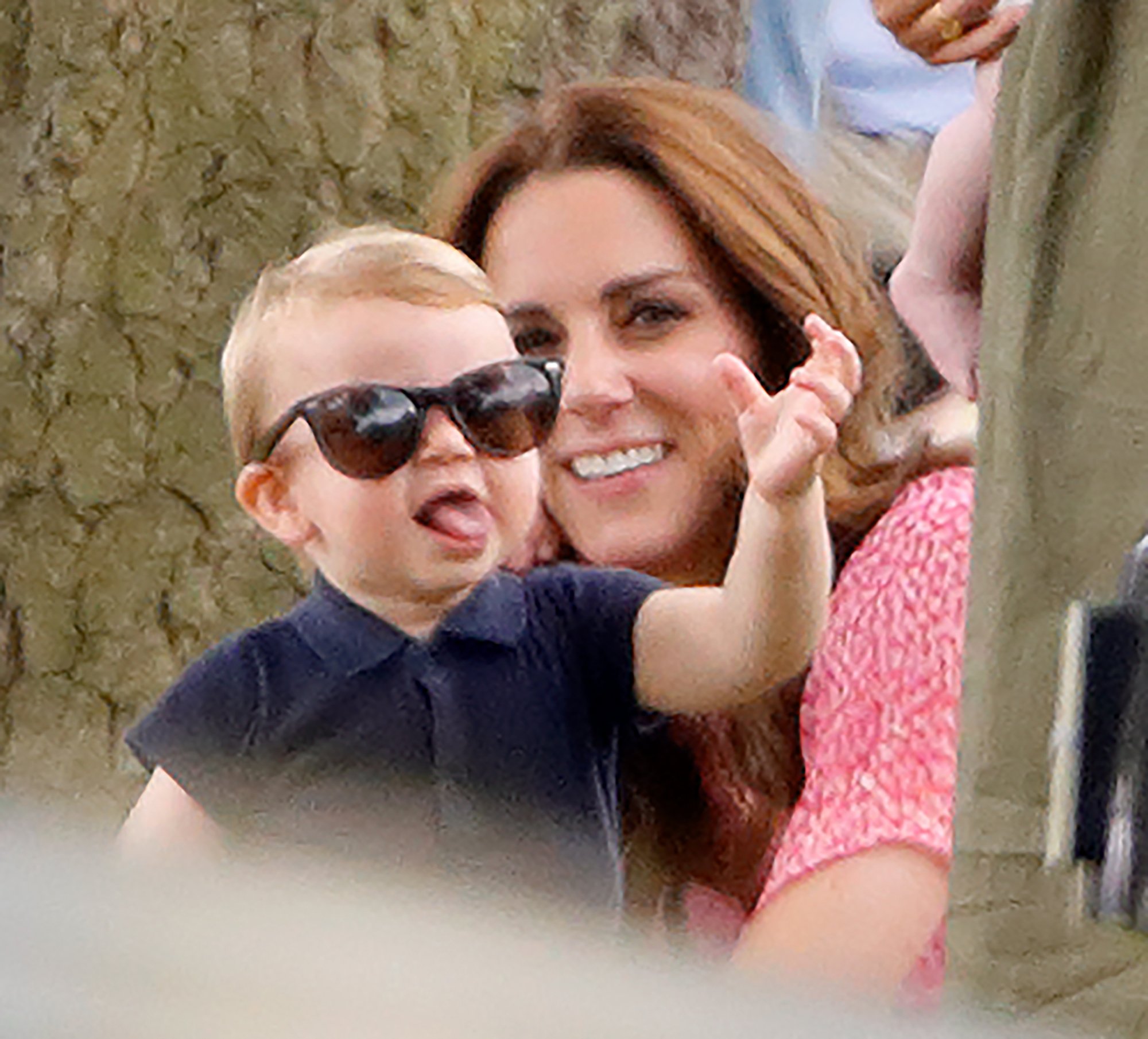 The outing marked Archie's first public day out since his May birth and comes just days after his christening on Saturday. Markle held her baby boy in her arms while she and her sister-in-law looked over the children. 
The polo event was held to honor the late Vichai Srivaddhanaprabha, who owned the Leicester City soccer club before his death in October 2018. It's one of the few times royal family fans got to see the fabulous four out with their kids.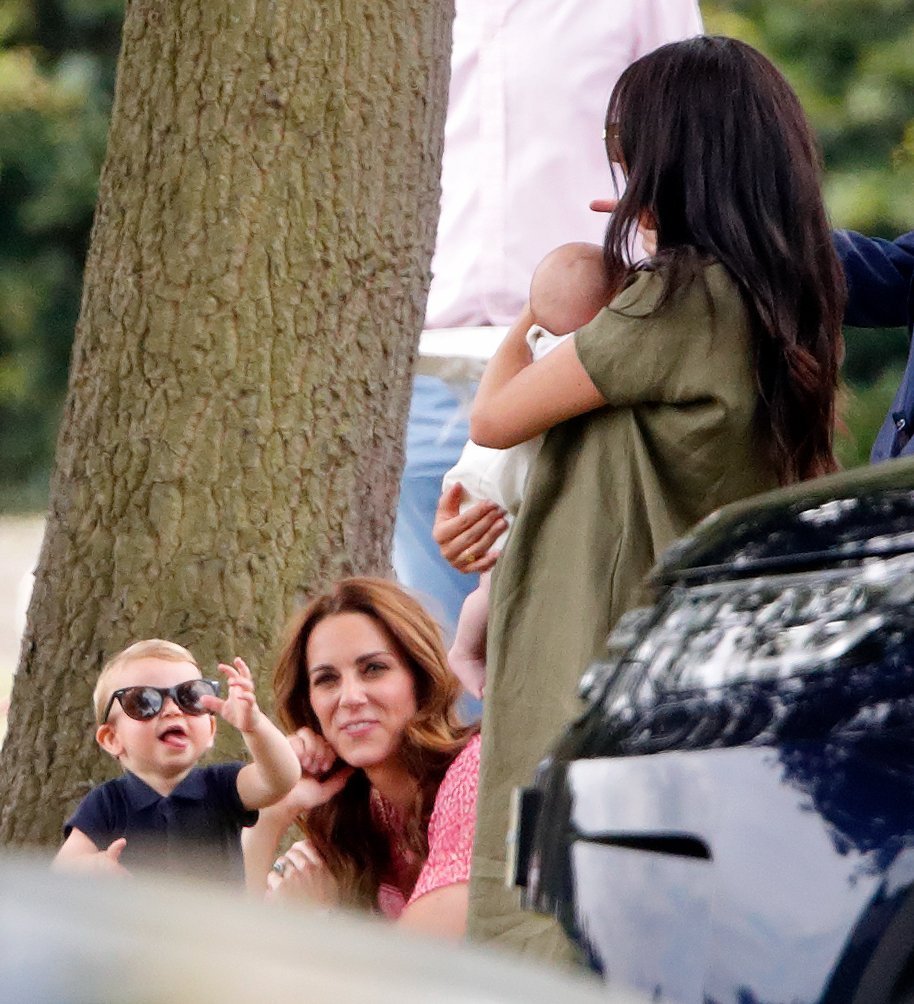 It's definitely not the first time Prince Louis has gotten quirky with his mom. Back in June, the cameras captured him as he practiced a habit many children pick up around his age. Middleton corrected him at the time. 
When the royal family attended the Trooping the Colour celebration, Prince Louis was spotted sucking his thumb as he sat in his father's arms. In response, the duchess calmly removed her son's finger from his mouth, wearing a smile as she did.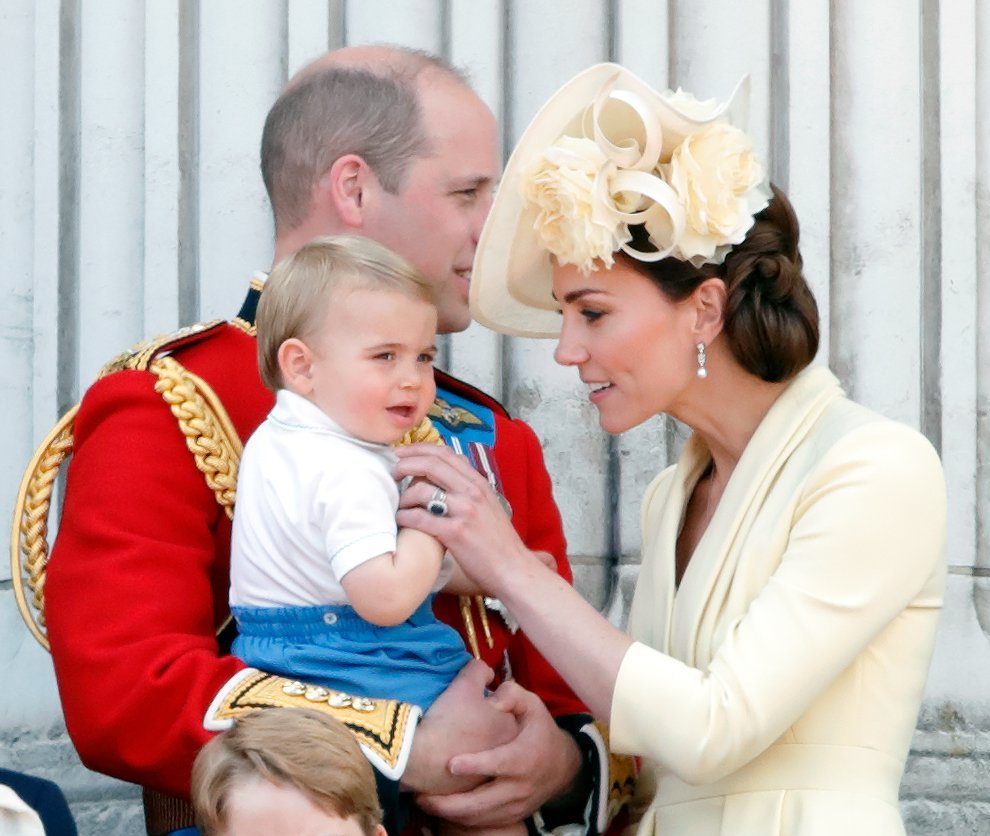 It worked. The tot soon paid attention to the crowds and went on to clap and wave energetically as the event proceeded. It seems Prince Louis is quite the bold little one, maybe even more so than his brother and sister.