Hoda Kotb Challenges Other Celebrities in a Dance Video to Raise Cancer Awareness
Hoda Kotb is encouraging others to help raise awareness for cancer by dancing like nobody's watching, and she's challenging other big names to join her. 
In a new social media challenge titled "dance or donate," Hoda Kotb took to her Instagram on Thursday and tagged other celebrities with dancing for the cause in hopes of raising funds to search for a cure. 
The "Today Show" host was challenged herself by Lilly Tartikoff. In the video, she explained that she was dedicating her submission to a cancer survivor named Leah Still. The clip is found below. 
She went on to challenge Savanah Guthrie, Jennifer Lopez, and Thomas Rhett. Then, she promptly danced with what looked like pure joy and tons of energy to the popular hit, "Old Town Road" by Lil Nas X and Billy Ray Cyrus. 
Fans in the comment section praised Kotb for her enduring positivity and several called her adorable. However, many just wanted to know when she would be returning to the "Today Show."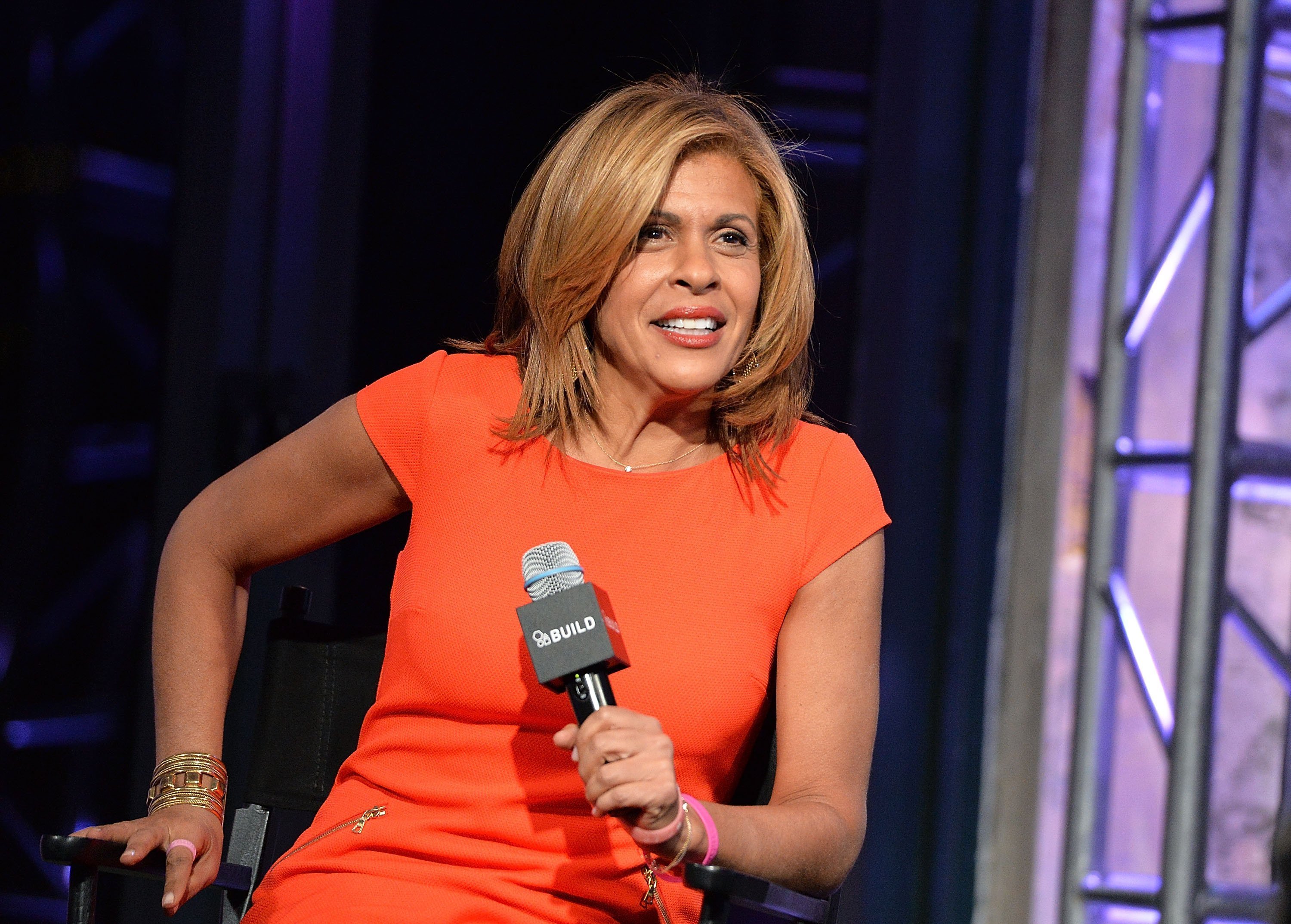 The tv-personality hasn't been seen next to co-anchor Jenna Bush Hager since mid-April, but it's great to see what she's doing in her spare time while not looking over daughters Haley Joy Kotb, two, and Hope Catherine Kotb, two months.
According to the website, the rules of the challenge say that participants are to record a video of themselves boogying down, or they have to donate at least $10 to the United Cancer Front. 
In this case, rules are meant to be broken, and most people are doing both — dancing as well as donating. Singer Kelly Clarkson was another celebrity who did her thing for the cause. 
The singer was also challenged by Tartikoff and passed it on to "The Voice" co-hosts John Legend, Gwen Stefani, and Blake Shelton. For her part, Clarkson danced without music, but her nonstop banter and movement made her attempt extremely fun to watch. 
As for Kotb, she took the opportunity to include the girls in the fun when she celebrated the Fourth of July last week Thursday. She shared a picture of both girls being pushed in strollers which were adorably decorated with American flags.
Kotb's friend pushed Haley's stroller while Kotb pushed Hope's. Her mother and partner Joel walked along the sunlit New York street as well. "Off to the 4th of July parade!!!" Kotb captioned the shot. 
Kotb is currently on maternity leave as she cares for baby Hope and her big sister. She has not yet announced if and when she might return to the "Today Show," but she's definitely enjoying the family time to the fullest.