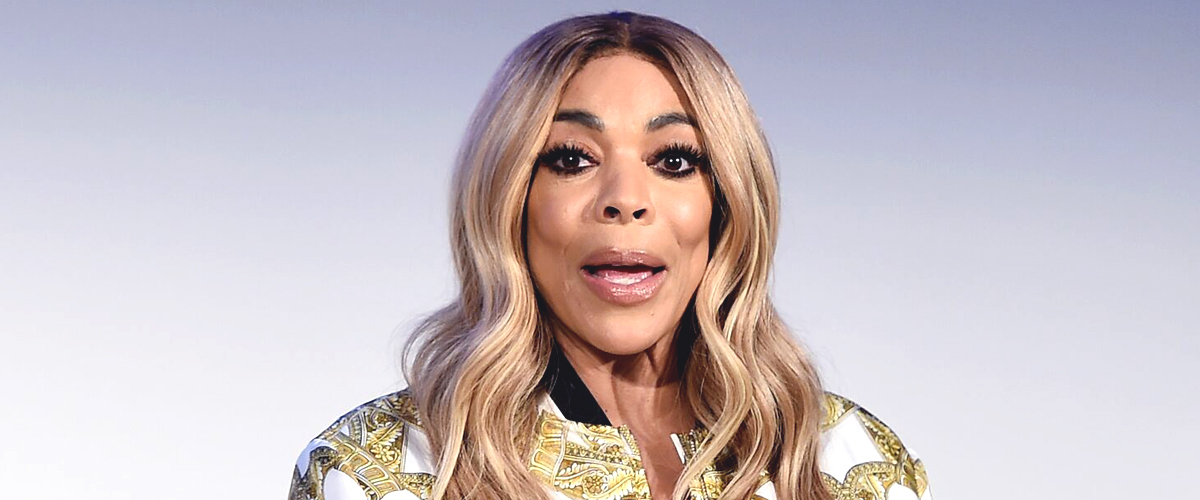 Getty images
Wendy Williams Claims Duchess Meghan Once Tried to Get a Job on Her TV Show
A young Meghan Markle, still an aspiring actress who made ends meet with occasional modeling jobs once tried to be hired by "The Wendy Williams Show" according to its host.
37-year-old Meghan Markle might be a Duchess nowadays, and she struggles for privacy when she is out in public, but what seems to be decades from now, she was knocking at doors to find a job to give her the exposition she needed for her acting career.
During the July 10 episode of her namesake talk show, 54-year-old TV host Wendy Williams reflected about Markle's problems with the British press and the British people, who keep demanding access to the Duchess.
GIVE THE PEOPLE WHAT THEY WANT
Williams took "the people's" side during the segment, telling Markle that she had to "give the people what they want," even if it means not being entitled to a single moment of peace and getting to be a private person for once.
The issue was brought forward after Markle attended one of her friend Serena Williams' matches at the Wimbledon Grand Slam tennis tournament in London, where security attempted to prevent people from taking "selfies" with the Duchess.
SHE DENIED MEGHAN A JOB IN HER SHOW
Although not clearly related to what she was talking about at the moment, Williams casually revealed that Markle once applied for a modeling job in her show, but she didn't get it.
"She came here to be on one of our models. We do the fashion — things like that. This was before she met the man — the redhead — Harry, but Meghan knows 'Wendy Show.'"
AN EXCLUSIVE
Before bragging in her erratic fashion about Markle knowing "Wendy's show" and apparently enjoying the fact that she denied the Duchess an opportunity when she was still young and struggling, Williams shared a picture of Markle at the tennis match taken by the show's staff lawyer Jenn Klear.
"She was at Wimbledon, she was sitting right there and she took a picture," an over-acting Williams told her audience, displaying Klear's lucky snapshot of Markle.
"Is that an iPhone? Like, how'd she get so zoomed in, and Meghan is looking!" Williams exclaimed.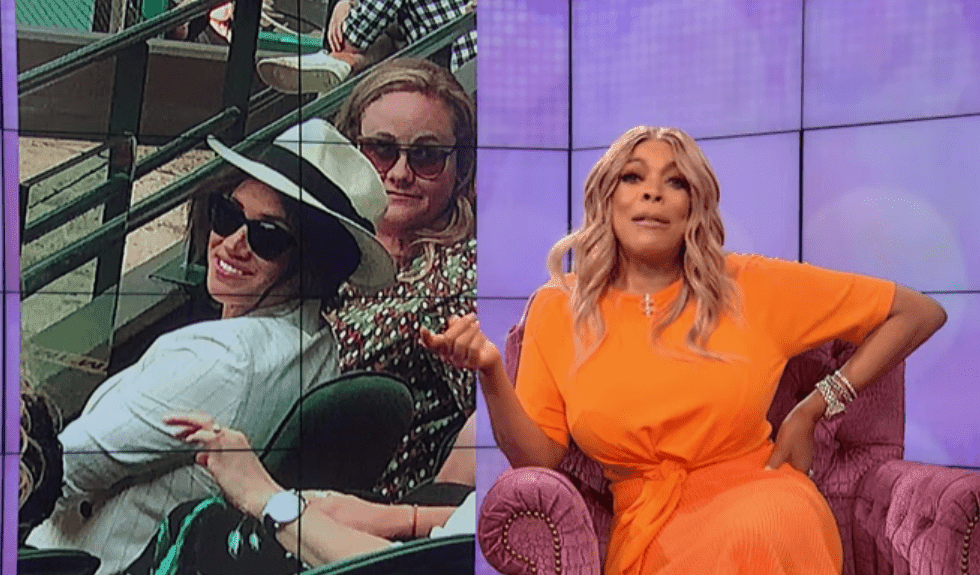 Wendy Williams reveals Meghan Markle's snapshot. I Image: YouTube/ The Wendy Williams Show.
SERENA WILLIAMS SUPPORTS MEGHAN
Markle's friend, tennis star Serena Williams, also 37, stepped out in defense of the former "Suits" star at a Wimbledon press conference on July 12, where she mentioned the press' harassment on the Duchess.
Setting an example, Serena refrain from reading any bad coverage of her friend's life, as a way of respecting Markle's privacy and not allowing the media to speak for her.
"I didn't know there was negative media out there. Any time I see her name attached to anything, I don't read it," Serena said.
"She couldn't be a better friend to me. Low moments, high moments, she's always there, and that's all I want to be to her," the athlete added.
Please fill in your e-mail so we can share with you our top stories!