Donald Trump Tells Four Congresswomen to Return to Their "Broken and Crime Infested" Countries
The President of the United States recently criticized four freshman congresswomen for telling the American people how their government should be run.
Donald Trump's criticism was delivered through a series of tweets issued on Sunday morning and allegedly targeted Alexandria Ocasio-Cortez, Rashida Tlaib, Ayanna Pressley and Ilhan Omar.
According to Trump, the congresswomen should go back to their countries of origin and help fix their governments, which are the "worst, most corrupt and inept anywhere in the world."
The 73-year-old mogul didn't pull any punches during his attack, arguing that they should go and then return to show Americans how they could fix the U.S. government:
"Why don't they go back and help fix the totally broken and crime-infested places from which they came. Then come back and show us how it is done. These places need your help badly, you can't leave fast enough."
However, out of the four women targeted by the President, only Ilhan Omar was born outside of the U.S, with Ocasio-Cortez being born in the Bronx, New York, Pressley in Cincinnati, Ohio, and Tlaib in Detroit, Michigan.
In Omar's campaign website, she claims to have fled Somalia with her family during the civil war and lived in a refugee camp in Kenya for four years before coming to America in 1995.
TRUMP VS OMAR
Back in April, Trump attacked Omar by sharing a highly controversial tweet containing footage of the 9/11 terrorist attacks and a snippet of Omar's speech about it.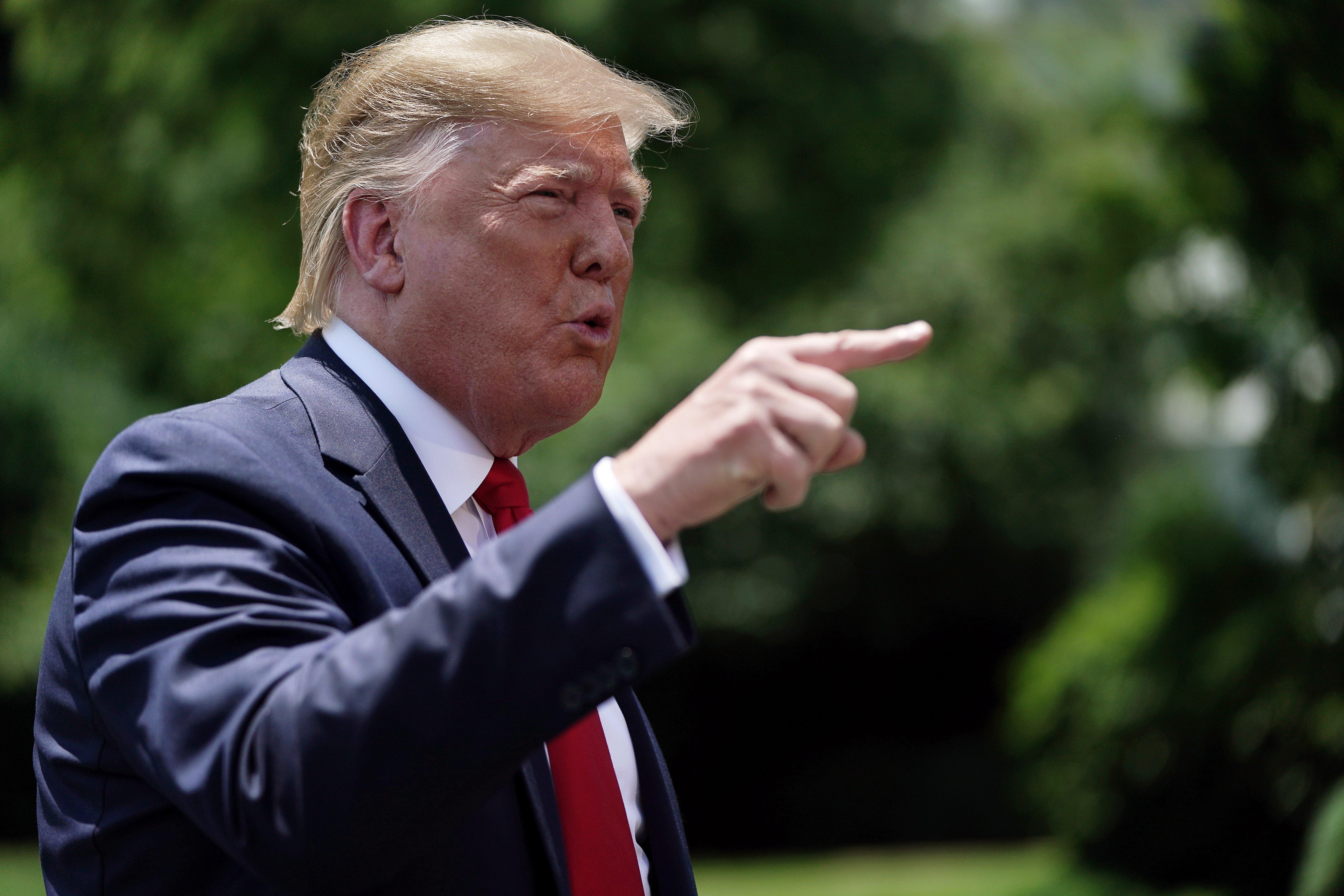 The U.S. President also described Omar as someone who had been "very disrespectful" to America and to Israel. Despite Trump's words, the Minnesota Rep. claimed that she loves America:
"No one person - no matter how corrupt, inept, or vicious - can threaten my unwavering love for America. I stand undeterred to continue fighting for equal opportunity in our pursuit of happiness for all Americans."
When asked if Presiden Trump was the same as President Obama, Omar said: "Absolutely not... One is human, the other is not."