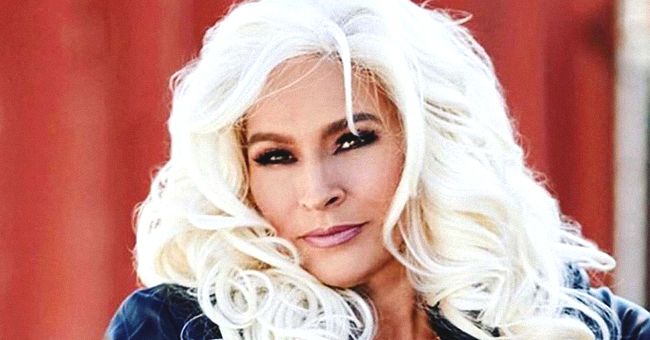 instagram.com/cecilybeezee
Beth Chapman's Grandson Dakota Speaks out after Attending Grandmother's Memorial Service
Beth Chapman's grandson shared a heartfelt and thoughtful message on social media after attending the late reality star's funeral in Aurora, Colorado.
Beth Chapman had a second memorial service at the Heritage Christian Center in Aurora, Colorado, and her grandson, Dakota, shared a thoughtful and heartfelt message on Twitter after the 2-hour service
WE LOVE YOU, GRANDMA
The young man wrote, "What an amazing event today. We love you, grandma," adding two heart-shaped emojis, and a series of hashtags with the words, "Legacy," "Lives," "Dog's Most Wanted," and "WGNAmerica."
The words led to a lot of reactions from the followers of the reality star, with some writing that the deceased was an amazing person, and their heart goes out to the Chapmans'.
Others commended the service, calling it beautiful and writing that it went exactly the way Beth would have wanted it.
"SHE'LL NEVER BE DEAD TO ME"
The memorial service which held over the weekend had Dakota, the deceased's children — Garry and Bonnie Chapman — pay tributes to her.
Beth's husband, Duane "Dog" Chapman, also gave a tribute towards the end of the service. The bounty hunter spoke on their lives together and how difficult it's been for him since she passed.
Duane, close to tears, said he made sure he complimented his late wife every day, and even when she didn't believe it, he always told the deceased that she was gorgeous.
The bounty hunter told the audience, "She'll never be dead to me," and remembered how Beth told him to take out "Till death do us part" in the vows of their 2006 wedding, as he'll never be off the hook.
THE BEST GRANDSON IN THE WORLD
Beth died in June at the age of 51 after battling cancer for a while; before her death, the late reality star had a close bond with Dakota.
After the first memorial service at Hawaii, the young bounty hunter wrote alongside a photo on Instagram:
"We love and miss you very much, grandma."
Early this month, he equally shared a throwback photo of Beth from 2017 on Instagram. In it, the deceased looked happy and radiant, standing in front of a Christmas tree with children in the background.
Dakota also shared a photo the deceased posted to her Instagram page, where she called him the "Best grandson in the world."
Beth might be gone, but her grandson and family continue to remember her with fond memories, and that keeps her legacy alive.
Please fill in your e-mail so we can share with you our top stories!