Kate Middleton Cannot Control Her Emotions at the Wimbledon Men's Finals Match
On Sunday, Duchess Kate attended the Wimbledon men's finals where she was joined by her husband. Fans couldn't help but notice her relatable reactions as the match went ahead.
Duchess Kate was joined by Prince William to watch the Gentlemen's Singles Final. For the match, Roger Federer competed against Novak Djokovic in a grueling final.
For the occasion, Kate wore a light blue dress by Emilia Wickstead. She and her husband were in attendance with Wimbledon chairman Philip Brook and his wife.
They watched the match from the Royal Box and a number of other Royals were also present. Before the match began, the Duke and Duchess of Cambridge met with some senior member of the All England Lawn Tennis Club.
Kate happens to be a patron of the club. As she watched the longest Wimbledon singles match in history, the Duchess was seen reacting with all kinds of emotions.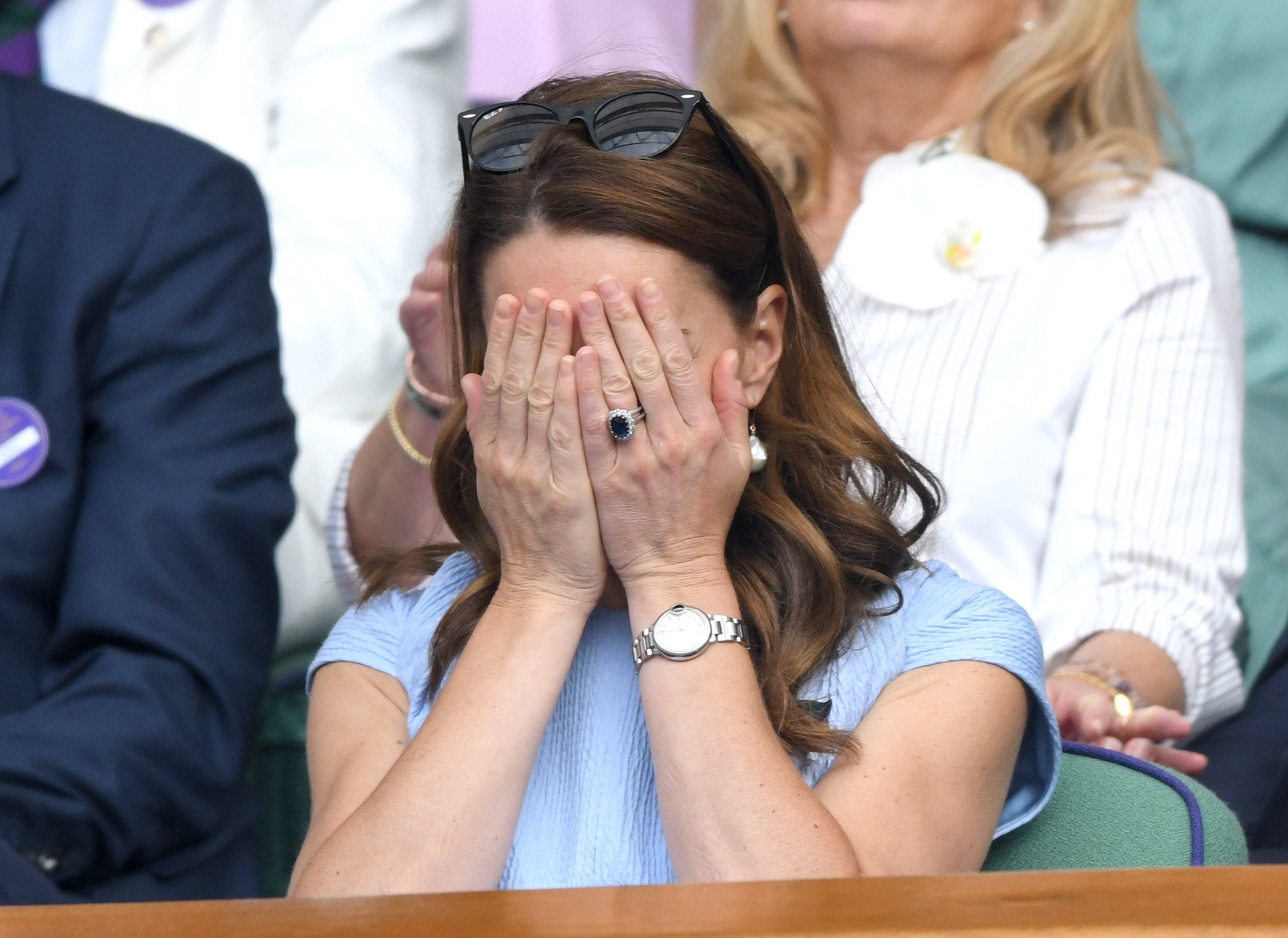 She expressed shock, disappointment, joy, and fear, among other emotions. Djokovic managed to defeat Federer in the end, winning his 16th Grand Slam title.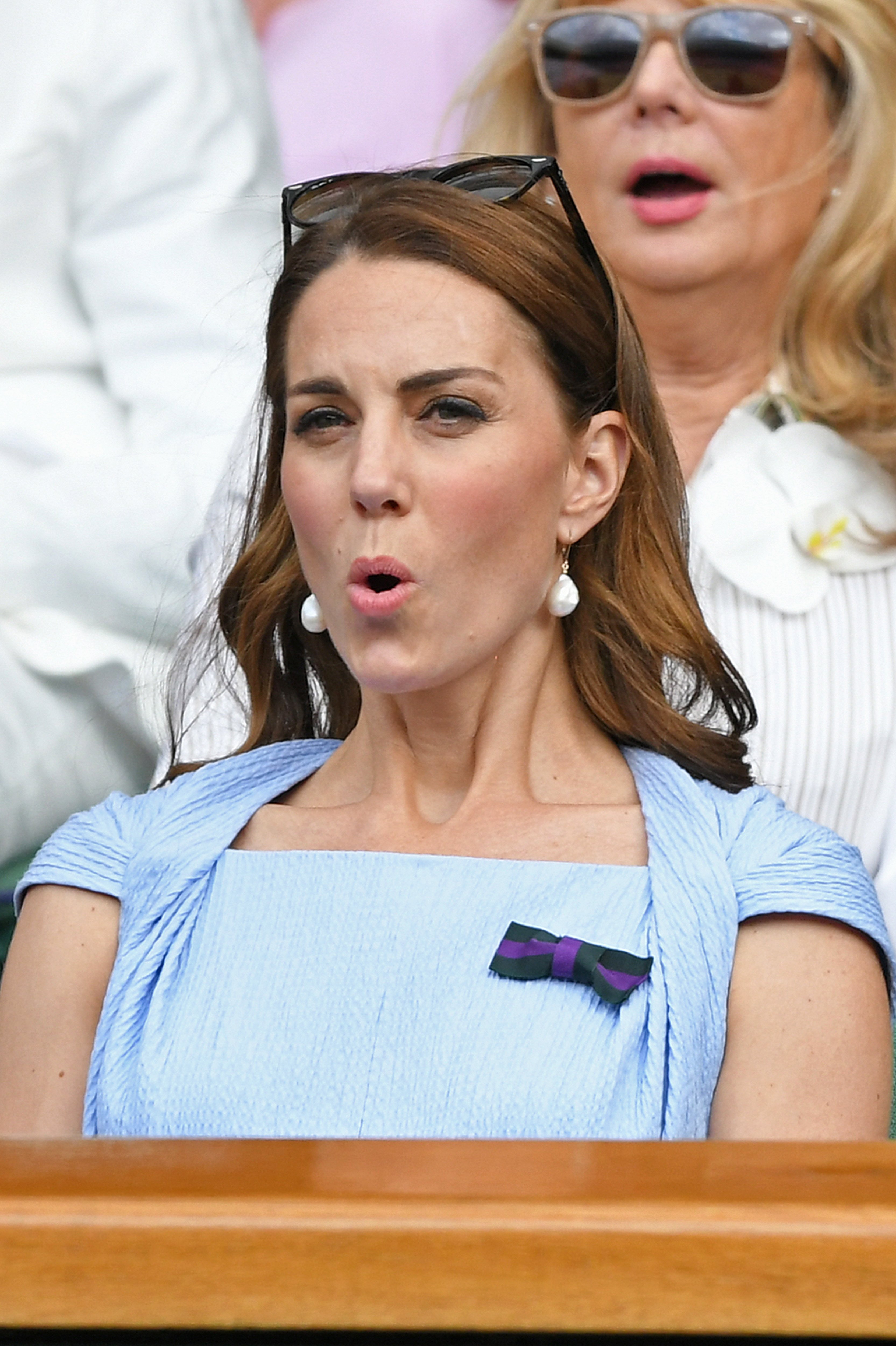 The win came after the two contenders played five sets on Centre Court. So far, the Wimbledon final has been lost four times by Federer, and three of those losses were to Djokovic.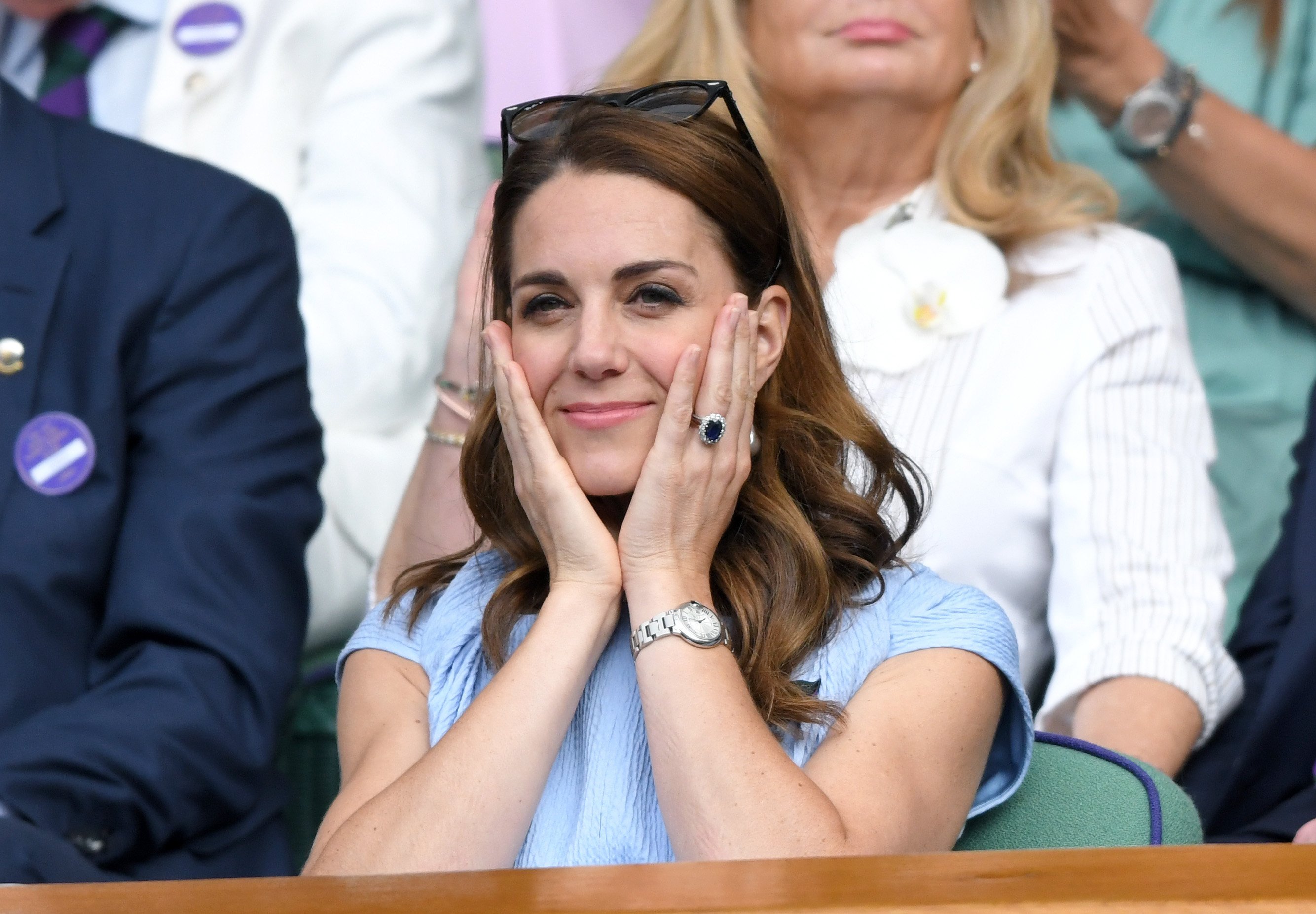 The final ended with a 12-12 fifth set tiebreak and the winner took the game by gaining 7 points to 3 against his opponent. Kate had the pleasure of presenting Djokovic with the trophy on Centre Court.
This year was the first time she had been given the honor. Sunday was the third time that the Duchess was attending a match at Wimbledon.
On July 2, she made her first and unexpected appearance at the tennis competition. Her fans were delighted when she took a normal seat at the stadium instead of her usual one in the Royal box.
People who were seated in Court 14 had the pleasure of rubbing shoulders with the Royal and seeing her up-close. At the time British player Harriet Dart was playing American Christina McHale.