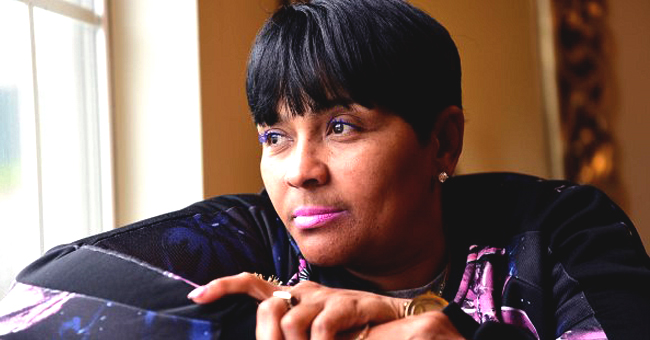 twitter.com/kennethpolite
Barack Obama Pens Letter to Pardoned Prisoner Danielle Metz, 52, after She Made the Dean's List

The former President of the United States recently sent a letter to the woman he pardoned back in 2016, while he was still in office, to congratulate her on her academic success.
Barack Obama made sure that his hand-written letter reached 52-year-old Danielle Metz, who managed to complete her freshman year with a 3.73-grade average.
It has been reported that the woman was incarcerated in 1993 for drug offenses related to her husband's cocaine trafficking ring.
SHE WAITED FOR A VERY LONG TIME TO REDEEM HERSELF
Metz, who was only 26 years old at the time, was sentenced to three life sentences plus another 20 years, even though her family claimed that she was a victim of her husband.
During her trial, she was considered to be her drug lord husband's second-hand and ended up in a federal prison, where she spent 23 years behind bars.
Her family continued fighting for her freedom, arguing that she had been stuck in a highly abusive relationship and that she couldn't find her way out. Metz also said that she would often get beaten by her husband.
After several years, her case reached Obama's administration and the then-president granted her clemency, which according to her, changed her life forever.
Metz was sentenced to three life sentences plus another 20 years
After her release, she enrolled in Southern University in New Orleans as a 50-year-old freshman. Determined not to waste the opportunity she had been given, she studied hard and made the dean's list.
PRAISED BY THE MAN WHO SET HER FREE
Her feat reached Obama through a story by USA TODAY, prompting the former commander-in-chief to congratulate Metz through a heartfelt letter:
"I am so proud of you, and am confident that your example will have a positive impact for others who are looking for a second chance. Tell your children I say hello, and know that I'm rooting for all of you."
But Metz wasn't the only one who recently received a letter from Obama. Darius Brown, a 12-year-old from New Jersey, was also praised for helping homeless animals find forever homes with the help of some bow ties.
Brown, who was diagnosed with speech and comprehension delay, as well as fine motor skills, decided to help animal shelters get adopted by having them wear beautiful bow ties hand-made by him.
Please fill in your e-mail so we can share with you our top stories!