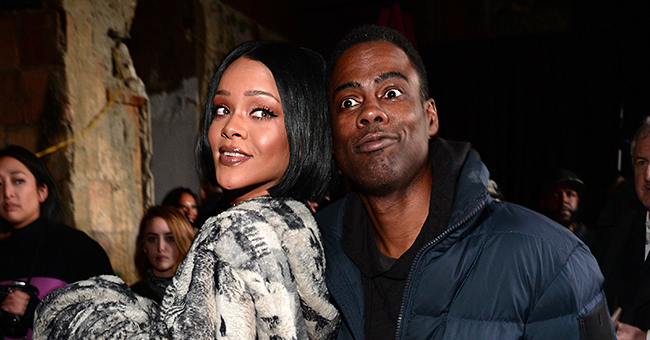 GettyImages
That Time Chris Rock Hit on Rihanna but She 'Uncle-Zoned' Him

Chris Rock is a stand-up comedian and actor, but he's also one of the men who have felt the sting of singer/business mogul Rihanna's rejection. Let's take a trip down that painful memory lane with Rock.
Almost every man knows what it feels like to get a "No" from someone he's had his eyes on, but Rock's case was more pathetic because, from his narration, Rihanna never even acknowledged his flirting.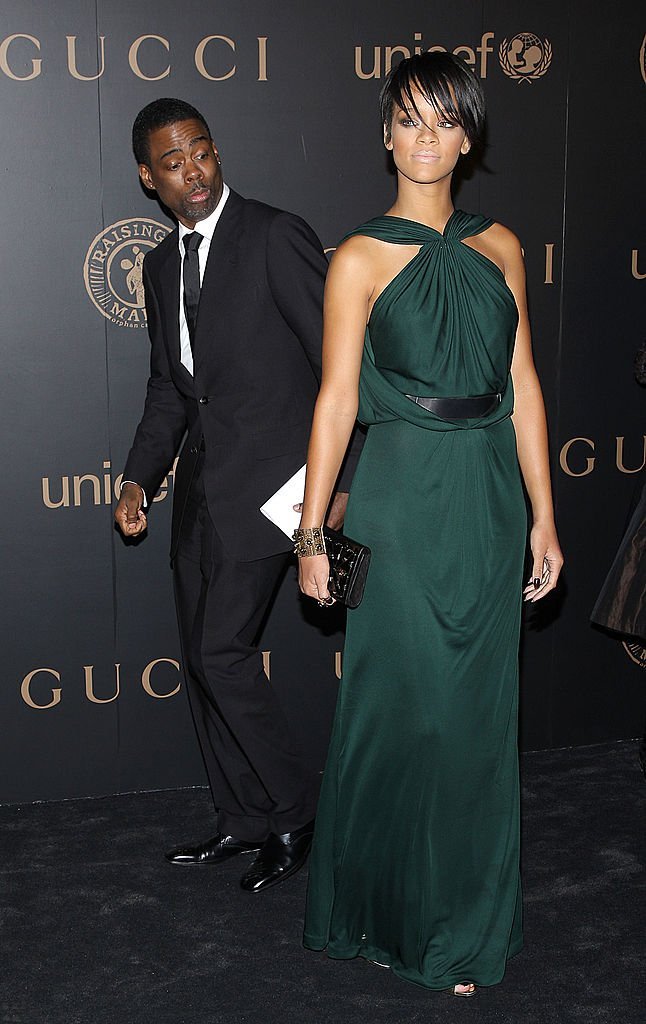 Chris Rock appears to be checking Rihanna out at a UNICEF benefit event at The United Nations on Feb. 6, 2008 in New York City. |Photo: Getty Images
The "Saturday Night Live" alum, 54, was on The Tonight Show in April 2018 when host Jimmy Fallon recalled being at his stand-up act, "Tambourine," live at Madison Square Garden.
"Every single thing was good. ... I don't know if you want to tell anyone ― the Rihanna story is one of my favorites," Fallon urged.
CHRIS ROCK HESITATES TO TELL THE STORY
"The Rihanna story?" Rock asked, stammering slightly. "About me trying to talk to Rihanna 'cause I thought, 'Hey! I'm single now! Let me give it a go!'"
Rock and his wife Malaak Compton-Rock, finalized their divorce in 2016 after almost 20 years of marriage due to his constant cheating and a struggle with porn addiction. They share three daughters -- two biological and one adopted.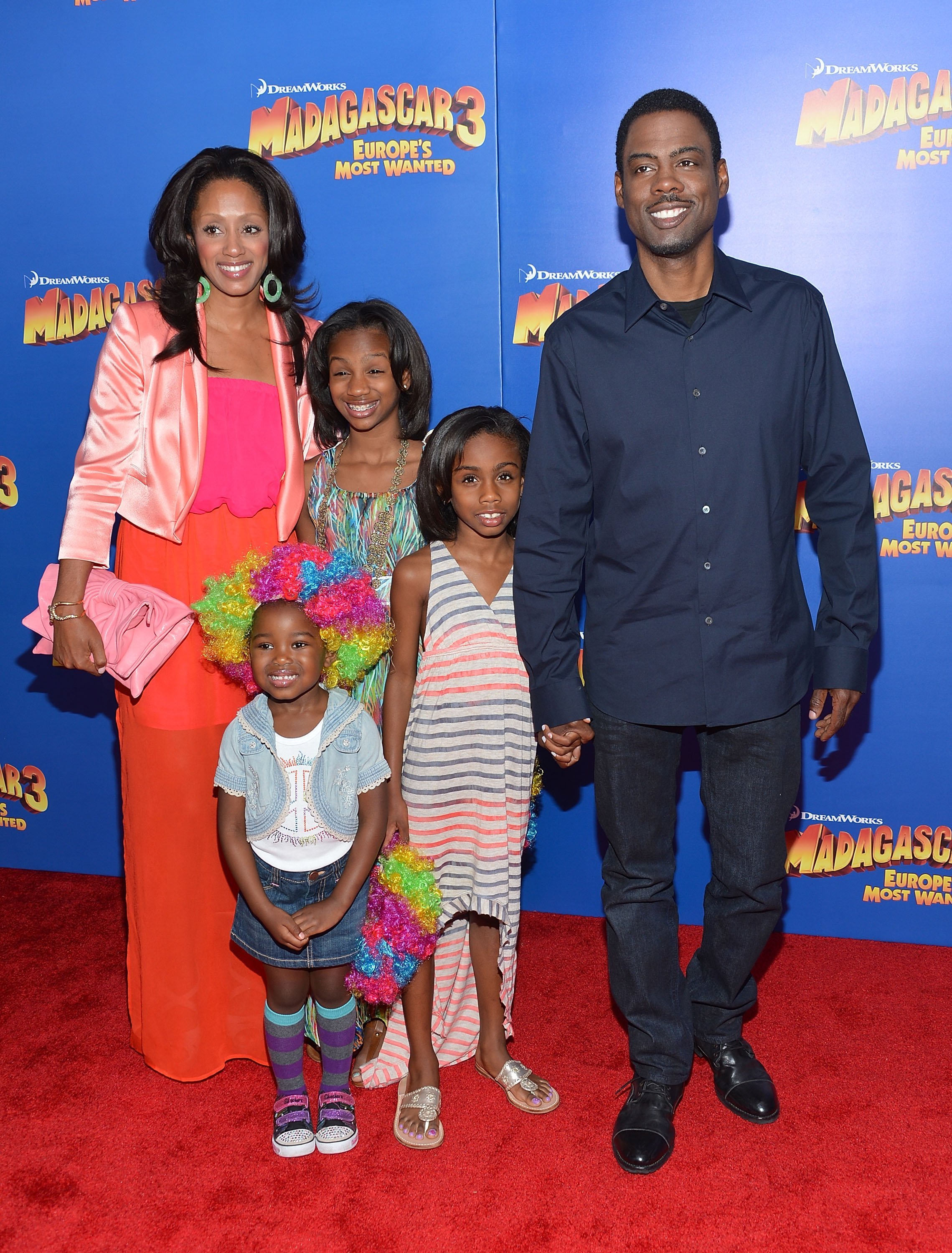 (L-R) Malaak Compton-Rock, Ntombi, Lola, Zahra & Chris Rock at the "Madagascar 3: Europe's Most Wanted" on June 7, 2012 in New York City. |Photo: Getty Images
GUSHING OVER THE SINGING GODDESS
After some more stuttering where the comedian appeared to be genuinely mortified by his "Rihanna" encounter, he continued:
"You ever not realize how old you are?! Like, I couldn't tell how old I was. Rihanna is so fine if she didn't sing her life would be exactly the same. She'd have clothing lines, people would be asking for autographs."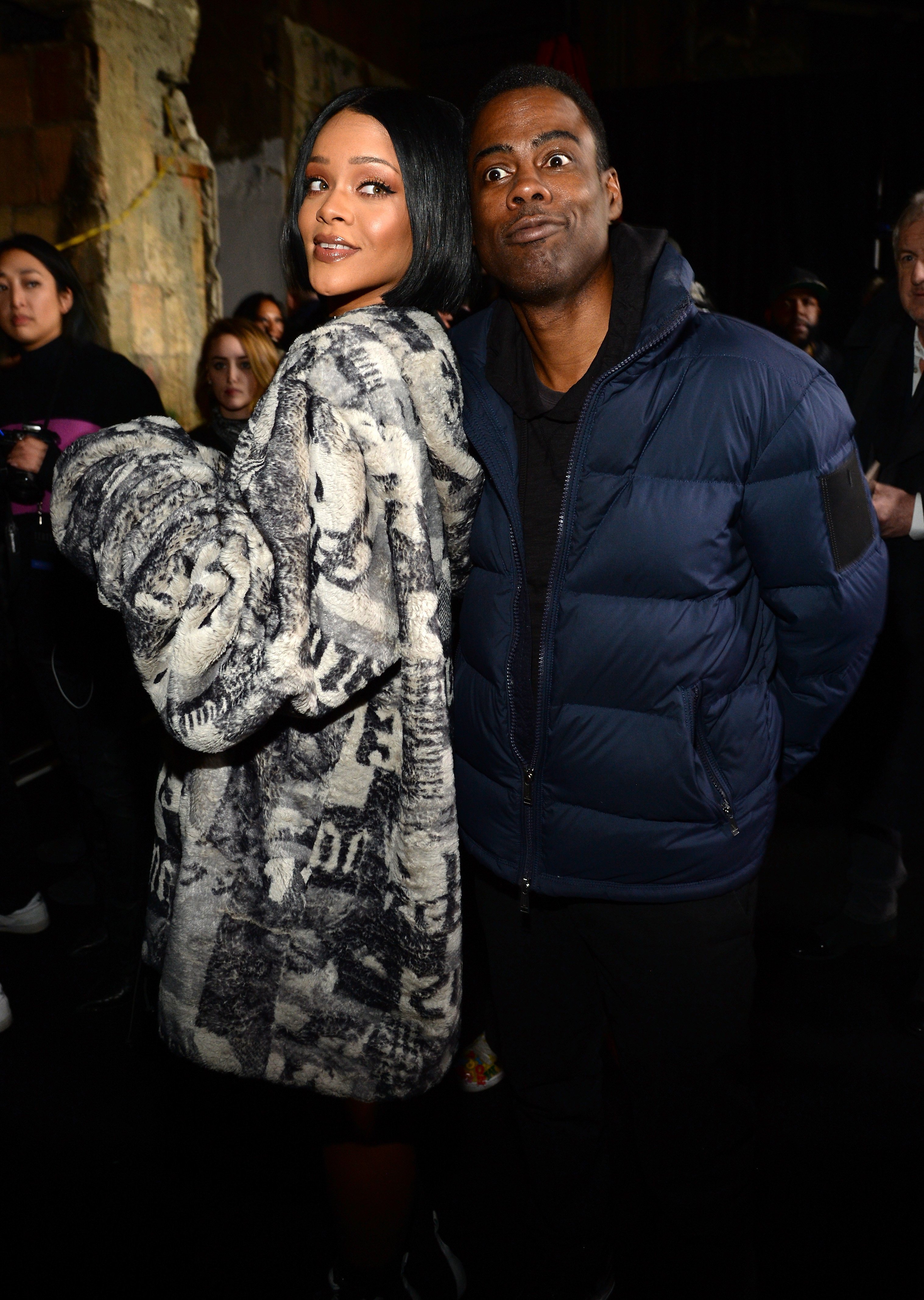 Rihanna & Chris Rock at New York Fashion Week on Feb. 12, 2016. |Photo: Getty Images
When Fallon chipped in that "it must be cool to have Chris Rock come up and be like 'Hey, how're you doing?'" the latter clarified that things didn't exactly turn out that way.
"That did not register at all," Rock recalled.
He added:
"She's like, 'Have you seen Ray J?' [I was like], 'Who Ray J?' Like, '[Expletive] Ray J!' [She looked at me] like I was one of her aunts. Like, she didn't even register me as a sexual being."
THE PUNCH LINE
"When a girl says she doesn't want to have sex with you, at least she thought about having sex with you," Rock reasoned. "But I was like in the 'uncle' zone!"
Ouch!
A CRUSH ON RIHANNA?
Before the infamous encounter, Rock had previously cracked a joke at the 2016 Academy Awards about not being invited to Rihanna's "panties."
The controversially blunt funnyman was poking fun at Jada Pinkett-Smith's Oscars boycott that year due to a lack of black nominees when he reportedly said: "Jada boycotting the Oscars is like me boycotting Rihanna's panties. I wasn't invited."
FINDING HAPPINESS ELSEWHERE
Rock must have finally gotten the message because he's since moved on to 36-year-old "Night School" actress, Megalyn Echikunwoke.
Rihanna, 31, has also been very busy. Besides running the FENTY Empire that includes beauty, lingerie, and fashion lines, the nine-time Grammy winner has been dating Saudi Arabian business mogul Hassan Jameel for over two years now.
The "Umbrella" hitmaker went on vacation last month with Hassan's family and in a recent article, confirmed that she wants kids "more than anything in life," so it's safe to assume Chris Rock is nowhere on her radar.
Please fill in your e-mail so we can share with you our top stories!