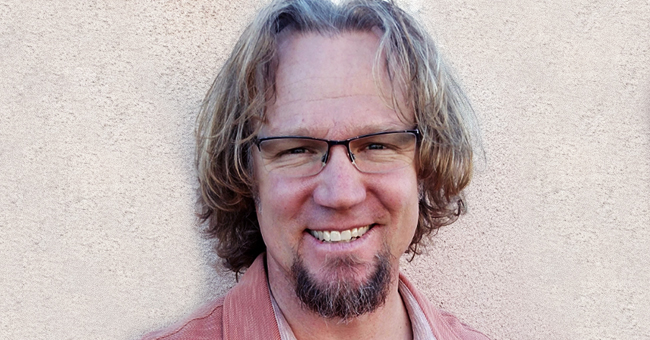 twitter.com/realkodybrown
Kody Brown of 'Sister Wives' Shares a Rare Photo with His Grown up Daughters
Kody Brown emerged on social media after a brief hiatus. His daughters took front and center in a sweet post shared from a night out.
The "Sister Wives" patriarch is not a big Twitter user, having last posted nearly a month ago. Of course, much of his personal life is shared via the popular TLC show which shows the unique dynamics that exist between him and his four wives.
Brown is spiritually married to Christine, Janelle, and Meri Brown, and legally married to Robyn Brown. The younger girl in Kody's post is Robyn's, whom he legally adopted upon their marriage in 2014. The post is found below.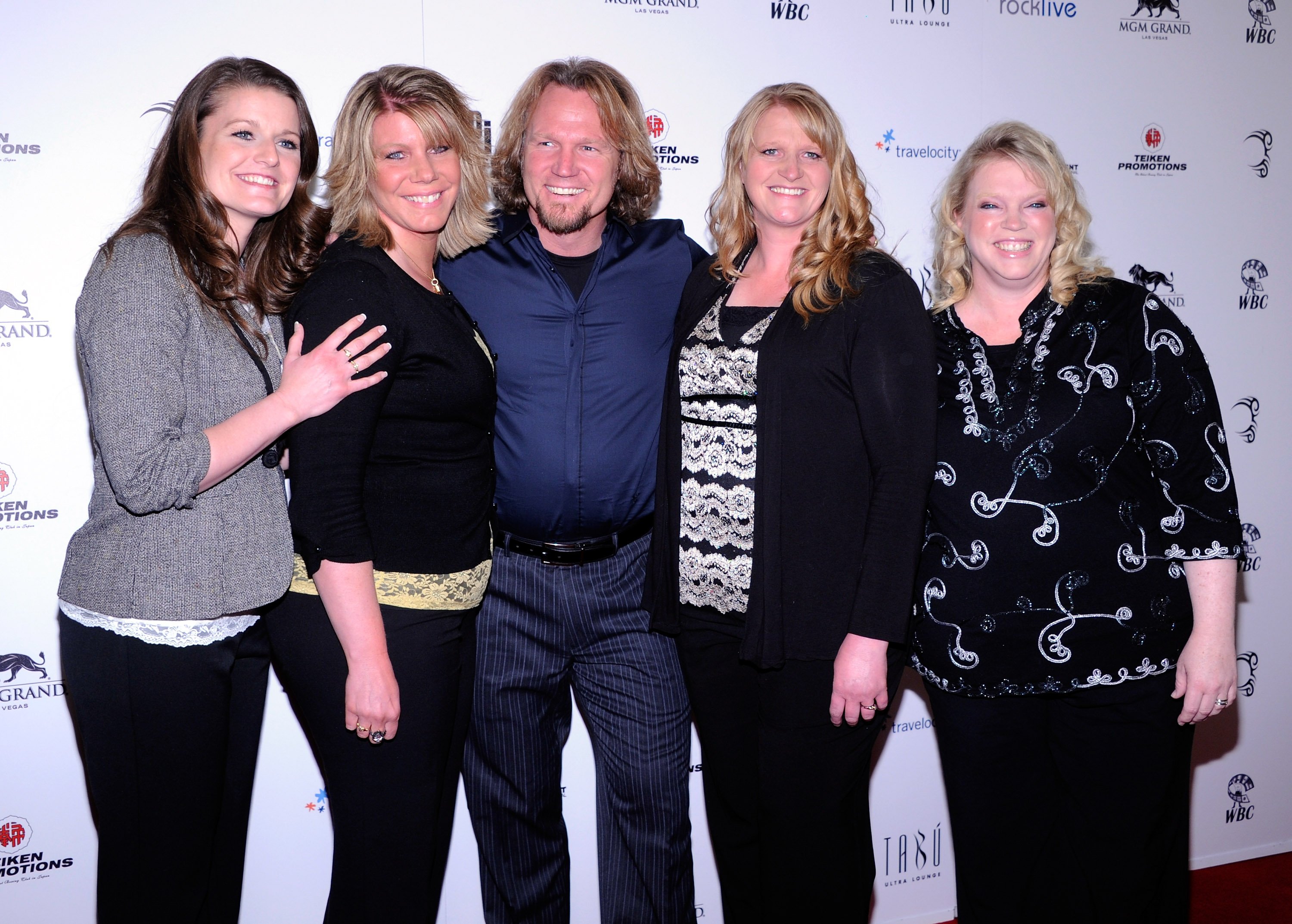 Kody Brown and wives Janelle, Meri, Robyn, and Christine, stars of "Sister Wives" on TLC | Photo: Getty Images
In the first selfie photo, Kody, 50, is seen sitting down while his two daughters have a conversation in the background. The proud father explained what was going on in his caption.
"With two daughters at the movies. I'm not included in the conversation," he wrote, including hashtags "#thirdwheeldad #leftout #gladmykidsarefriends." The next picture showed the aftermath of the tweet.
In the second photo, Breanna, Robyn's daughter, leans on her father's shoulder as stepsister Savanah (whom Kody shares with wife Janelle) smiled at them from behind.
"I told them what I tweeted. We're not leaving you out dad! #thirdwheeldad," he wrote. Along with Breanna, Kody also adopted her siblings Dayton and Aurora. He divorced wife Meri to legally marry Robyn.
Back in May, Kody was seen in another picture as he celebrated the graduation of Aspyn Brown, he and wife Christine's daughter. The proud mom shared the photo to her Instagram.
Also present at the time were two of Kody's other wives, Janelle and Meri. Robyn's absence was quite apparent because she and Kody had reportedly been spending so much time together.
Recently, though, it was Meri who got lots of public attention for posting a mystery man to her Instagram last Monday. The caption she included with the post had many fans inquiring about whether or not she left Kody.
The photo showed an unknown man hugging a smiling Meri. She wrote in the caption, "And then you meet someone who was right in front of you all along."
Despite including the hashtag, "friends who become family," some of Meri's followers congratulated her for leaving Kody, while others laughed off the presumptuous responses.
According to Pop Culture, the man who was tagged is named Brandon Stone and is likely related to Meri's late friend, Bruce Stone. She went to his funeral one day before posting the controversial picture.
Regardless, the connection flew over the heads of many, with one fan even calling the pair "a cute couple." Fans will have to wait for season 14 of "Sister Wives" to possibly learn about the truth of the family's situation.
Please fill in your e-mail so we can share with you our top stories!