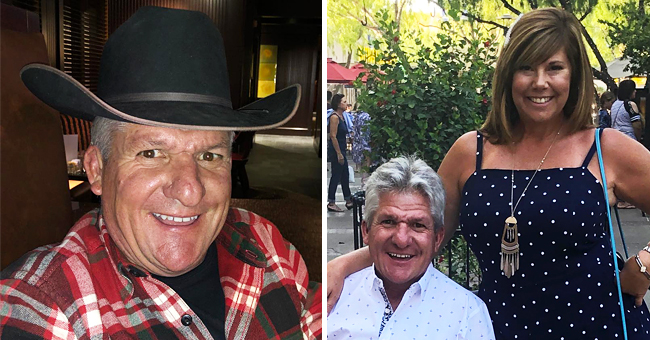 instagram.com/theresacaputo
Matt Roloff Responds to Critic Slamming His Girlfriend Caryn for Being with Him for Money
Following a photo update on Matt Roloff's Instagram page, Matt sets the record straight, when random enthusiast accuses his girlfriend of being a freeloader.
The Instagram photo, which showed a picture of himself and his girlfriend, Caryn posing for the camera was captioned:
"113 degrees Date night with this cutie and @hughjackman."
This elicited many comments from his followers; some were cute and showed their support for Matt's new relationship, while a few others had varying opinions about it.
In particular, one of them claimed that he had not left his ex-wife before the pair started dating.
"This lady was dating Matt when he was still married to Amy. and she's there for the money.''
Replying to her comment, Matt told her simply, that she was far from the truth.
The Little People, Big World Star, and Caryn have been dating for about three years now, and have made quite a lot of appearances on the show. The show which initially had been about Matt and his former wife, Amy, is a reality show about the Roloff family and their life on their farm.
However, after the divorce, it now centers on Matt and Caryn and other activities on the farm.
Matt and Amy (ex-wife) divorced in 2016 and shortly after, Matt began dating Caryn.
This action raised a lot of speculation and indeed, Amy released a video about the issue earlier this year, just after the release of her book, "A Little Me." In the video, she spoke on how she believed Matt and Caryn have been more than just friends before the end of their marriage.
Caryn, then had been just a worker on the farm. Amy also explained in the video, how realizing that there had been something going on even before the marriage ended was tough on her, and may have caused her to be a little bitter.
There have been no direct comments on this issue from Matt himself to clear the air, except an Instagram photo with a vague caption that might have been a reply to his ex-wife.
He later wrote, however, that there were many details which the TV show may not have possibly been able to accurately depict, and that he hoped that he would be able to clarify the misconceptions soon.
Matt seems quite love-struck with his new girlfriend and has been seen attending many functions, dates and holidays with her.
Recently, the LPBW star, in a romantic gesture, paid a surprise visit to Caryn while she was on her mother-daughter vacation, where they had a fantastic time together in Cabo San Lucas, Mexico.
Please fill in your e-mail so we can share with you our top stories!