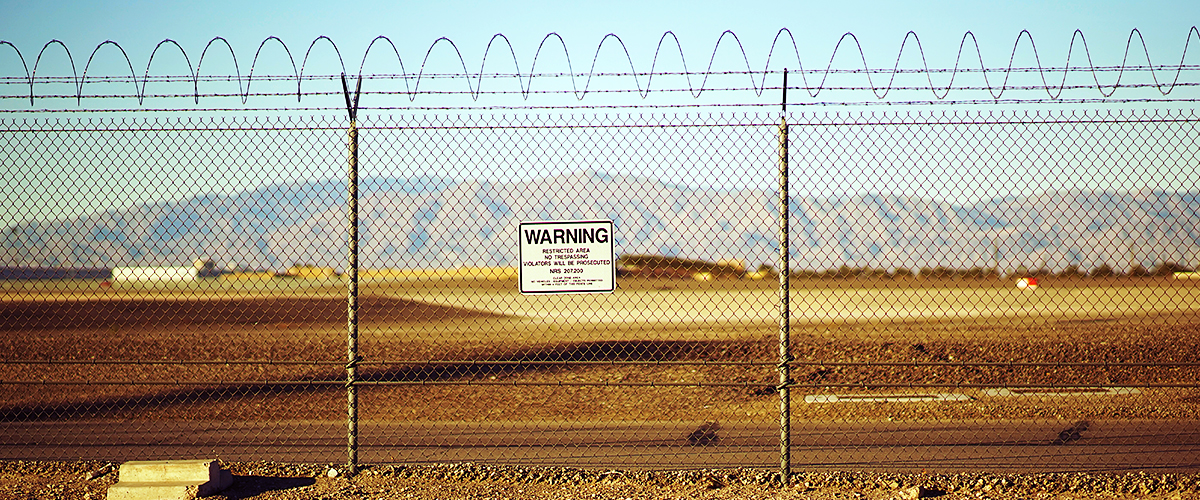 shutterstock.com
US Air Force Responds to People Who Signed a Call to Storm the Infamous Area 51
A Facebook user created an event as a joke where people were encouraged to "Storm Area 51." As more and more people show an interest in the event, the US Air Force has given their response.
Currently, around 1.3 million have said they were going to storm "Area 51" in Nevada on September 20 as per a Facebook event invite. Another 1 million has shown an interest in the event.
According to the creator of the invite, popular video game streamer SmyleeKun, the plan was that they all meet up "at the Area 51 Alien Center tourist attraction" where they will decide on their "entry." The person figured that if they all ran as fast as Naruto, they could "move faster than their bullets."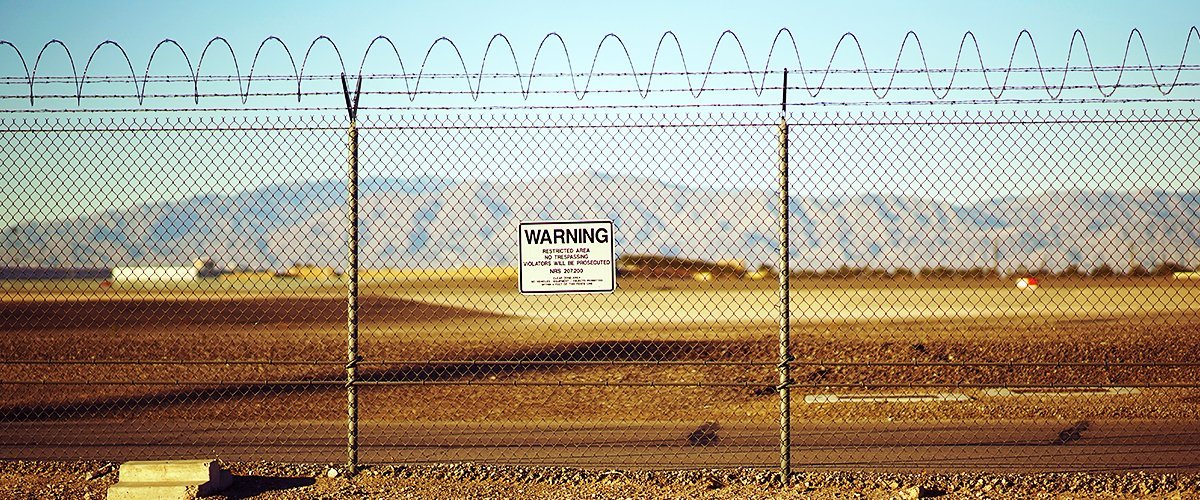 Area 51 fencing in Nevada | Photo: Shutterstock
Naruto Uzumaki is an anime ninja who runs super-fast by leaning his head-forward with his arms-behind-the-back. This whole event has one goal: "Lets see them aliens."
"The Air Force is ready to protect America and its assets."
The raid is planned to start at 3 a.m. and end at 6 p.m. PDT if all goes accordingly. The event even has a website where alien-related merchandise is sold and the creators can be contacted.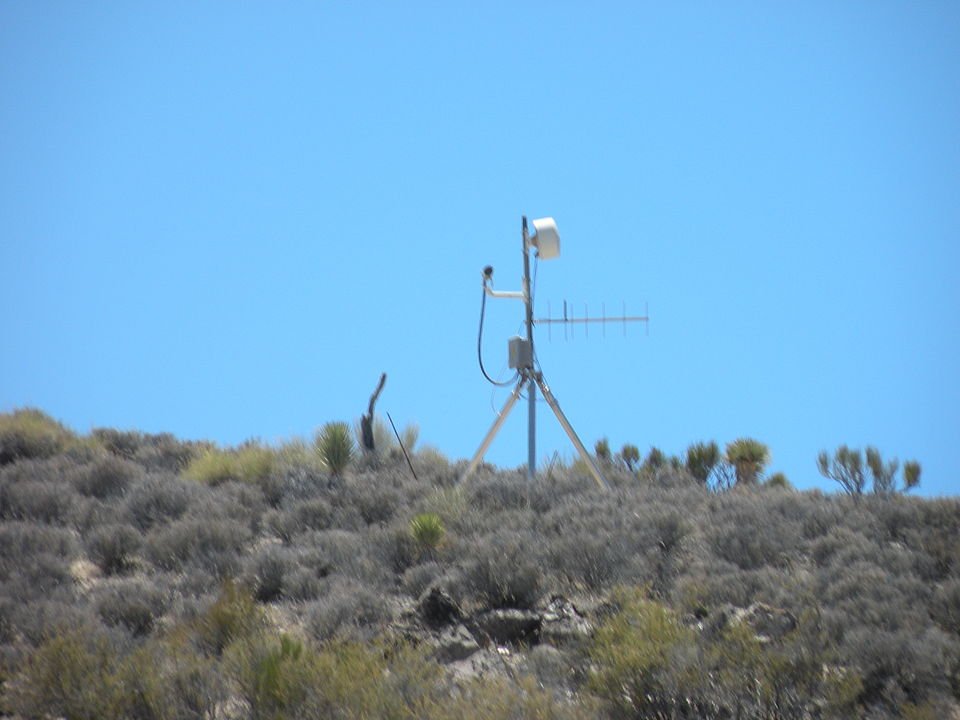 A closed-circuit TV camera watches over the perimeter of Area 51 | Photo: Commons.wikimedia/Jimderkaisser
For years the government base in Amargosa Valley, an hour's drive from Las Vegas, has been notorious with alien experiments and storage. A number of films reference Area 51 as the hiding place that the government uses to make sure people never find out that extraterrestrials exist.
The event was created as a joke and not intended to be taken seriously. However, there is a possibility that a number of people might try to storm Nellis Air Force Base Complex, which houses the land containing Area 51, on the chosen date.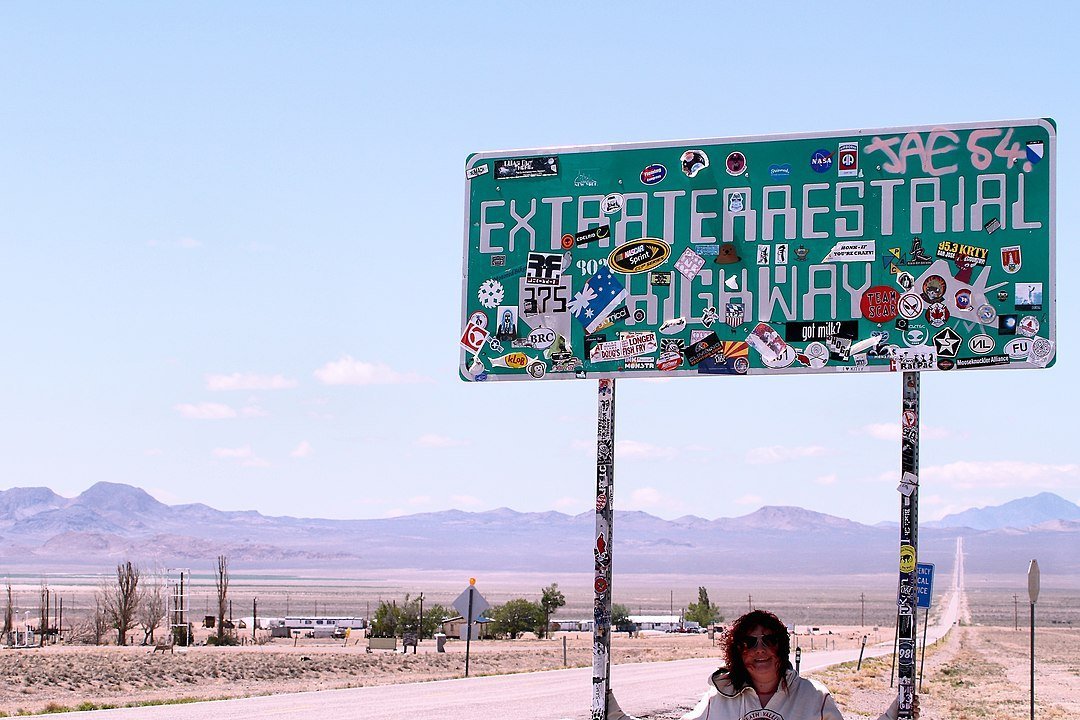 A woman at the gateway to Area 51 | Photo: Flickr/Aurwolfhound
Last Friday, Air Force spokeswoman Laura McAndrews revealed that they were well aware of the event. Addressing the possibility of a breach due to people trying to gain entry, she revealed that she couldn't give out specific plans or security procedures that would be undertaken if such an occurrence happened.
However, she did warn people against such action. She explained that the base was actually "an open training range for the U.S. Air Force" and discouraged the public from trying to enter such a facility.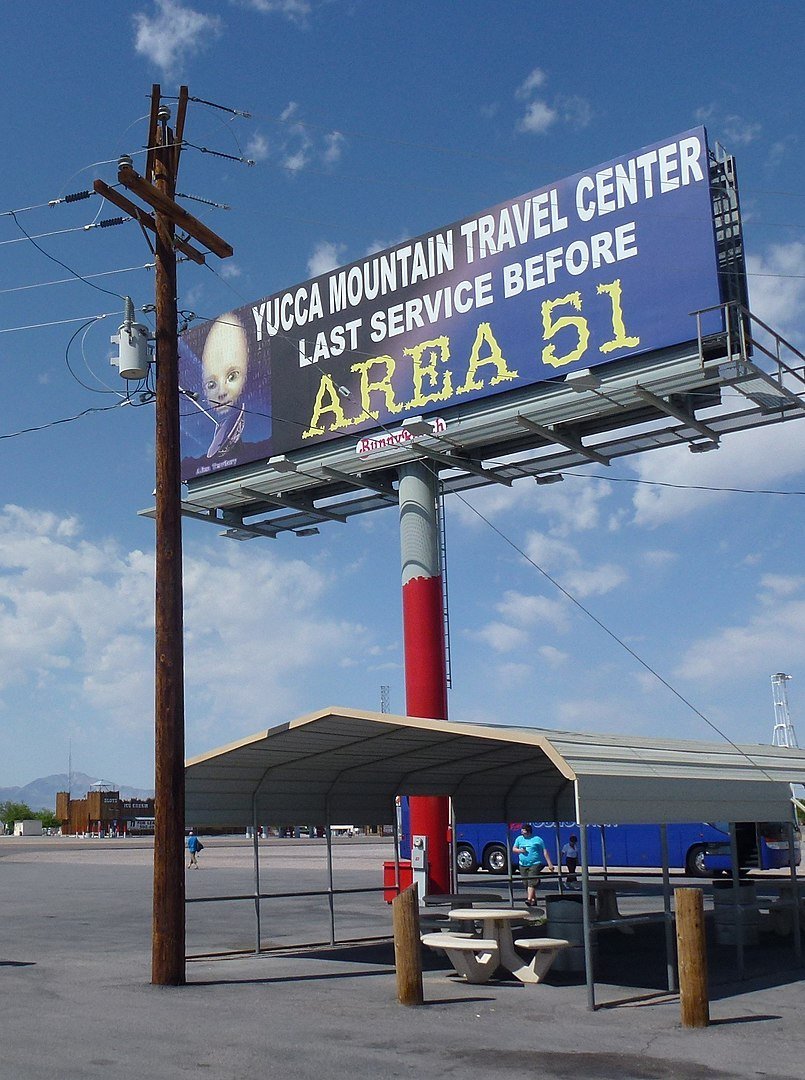 Travel center before Area 51 | Photo: Commons.wikimedia/Pierre Andre Leclercq
McAndrews also vaguely stated: "The U.S. Air Force always stands ready to protect America and its assets." For decades Area 51 was said to not exist until 2013 when the CIA admitted the truth.
But they only described it nothing more than an aircraft-testing facility. In 2017, the Pentagon confirmed that there was a government program at the venue which aimed to analyze "anomalous aerospace threats" or Unidentified flying objects (UFOs).
The area beyond the facility is actually a tourist attraction that houses alien-themed motels, museums, and restaurants.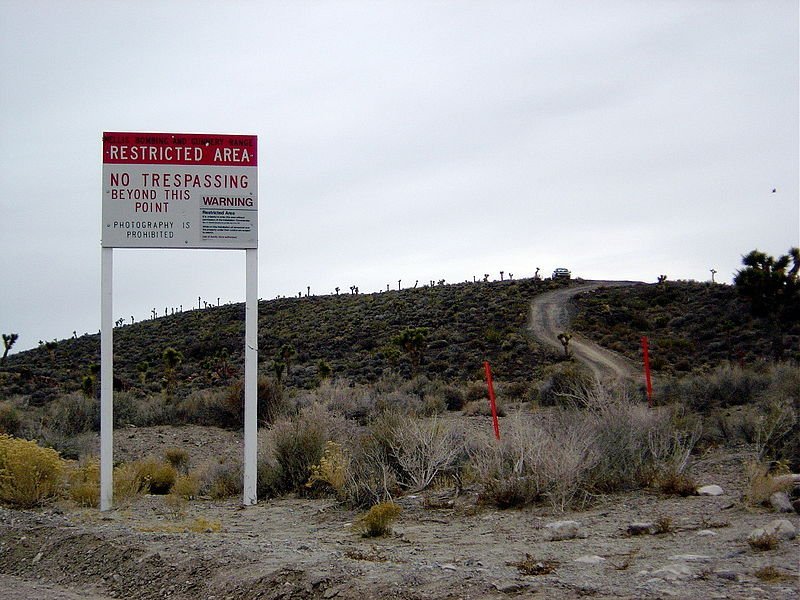 Area 51 border and warning sign stating that "photography is prohibited" and that "use of deadly force" is authorized | Photo: Flickr/X51
Area 51 has had its share of mishaps before. On August 1, 1955, Lockheed's chief pilot Tony LeVier was running a high-speed-taxi test in the first U-2 when he suddenly became airborne.
The acceleration he used was what caused him to fly but he revealed that it hadn't been his intention. He shared that the incident left him in "utter amazement."
Please fill in your e-mail so we can share with you our top stories!