Meghan Markle Says 'Lion King' Premiere Outing Was 'Date Night' for Her and Harry
Prince Harry and Meghan Markle were all loved up as they showed up at the red-carpet premiere of "The Lion King" in London.
"It's a date night for us," the Duchess of Sussex, 37, said in a video recorded of them at the sidelines of the star-studded event.
It was the first red-carpet event of its kind that Harry and Meghan attended since tying the knot in May 2018.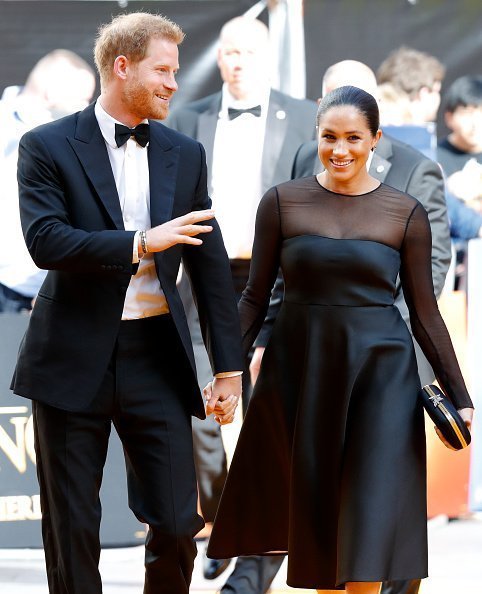 The royal couple took a break from parenting to indulge in watching the Disney remake, which surely triggered nostalgia for them.
At the event, the couple also met and chatted with music power couple Jay Z and Beyoncé. The "If I Were a Boy" singer voices Nahla in the new live-action revamp of the 1994 Disney film.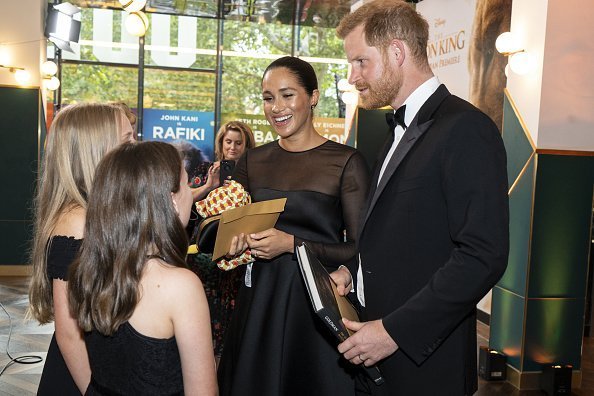 BUSY WITH PARENTING DUTIES
It was the first red-carpet event of its kind that Harry and Meghan attended since tying the knot in May 2018. The couple welcomed their first child, Archie, just two months ago.
Markle has been busy with mother duties, but she did make two public appearances in the past weeks to attend Wimbledon in support of her close friend, Serena Williams.
Also recently, she made her first public outing with Archie to cheer on Prince William as he played in a charity polo match. The baby was seen quietly sleeping in Meghan's arms.
At "The Lion King" premiere, Beyoncé was heard telling Meghan, "that baby is so beautiful."
At one point during their conversation with the singers, Prince Harry mimicked his son lifting his head up by stretching his neck and looking at the sky. Beyoncé responded, "He's holding his neck up?"
Harry said Archie is "not so little anymore."
PATERNAL INSTINCTS IN FULL DISPLAY
The royal father charmed many hearts after displaying his paternal instincts during his recent interaction with his fans.
He noticed a little boy had squeezed through the railings while he was greeting fans. The boy ran towards Harry and tried to dodge him, but Harry caught him and turned him around in the direction he'd been running from.
Billy Eichner telling Seth Rogen how he's going to greet Meghan & Harry 😂 so cute pic.twitter.com/Y8PSLhb64M

— . (@meghanysl) July 15, 2019
He marched the toddler back, hunching over and with his hands gently cupping the child's shoulders. Not long after, the royal spotted the anxious parents in the crowd and returned the child to them.
With a son of his own now, one can only expect Harry's going to be a great father.