NCIS's Wilmer Valderrama Teases Season 17 to Fans in a New Photo with the Cast
Wilmer Valderrama gave fans a look into the first session of "NCIS' " table read for the new season. He also made sure to tease them with just one word. It left them searching the photo in hopes of finding someone. 
The 39-year-old "NCIS" star took to Instagram on Tuesday night to share a picture of the staff and cast sitting at a large table for the table read of the show's seventeenth season. 
Valderrama prompted curious fans to ask questions about certain key characters
Valderrama had a peace sign up and behind him, another cast member smiled and waved at the camera. Everyone else appeared to be engaged in a discussion of some type. The post and responses are found below. 

In the caption, Valderrama wrote, "Aaaaaaannnd we are back on set, the first table read for #NCIS Season 17th... This season premiere is [fire emoji] (One word.. Ziva)" Since they didn't see her, people in the comments asked for the beloved actress.
Both David's death in season 13 and her return in season 16 was a mystery to fans 
Agent Ziva David, played by Cote de Pablo, left the show back in season 13, putting "NCIS" fans in despair especially when she was supposedly killed off. Her return last season was a welcome shock and relief. 

David made a brief appearance at the very end of season 16, and fans weren't even sure if she was real or a delusion of Leroy Jethro Gibbs, played by Mark Harmon, who could have dreamt her up in his state. Commenters asked about Harmon as well.

Valderrama and the show's producers cleared up whether or not she'd be back in the coming season
One person insisted that they saw a "Cote hat," but wasn't sure if it was one that was borrowed from Michael. A season 16 follow-up post from Valderrama in early June confirmed that David was indeed back. He reposted the short scene to his social media along with the caption, "This is not a drill everyone. Welcome home #Ziva."
The network also made a statement about David's return, revealing that the season 16 appearance "is just the beginning" and that "Code de Pablo will guest star in the NCIS Season 17 premiere this Fall." 

Fun Facts about Valderrama
Valderrama plays Nicholas Torres on the popular crime drama, but he's also well-known for being on the receiving end of the most pranks pulled off on Ashton Kutcher's "Punk'd" which ended back in 2007.
Thankfully, Kutcher and Valderrama are actually good friends, so we're sure the actor doesn't mind too much. Plus, he seems to be a hit with the ladies, having dated the likes of Lindsay Lohan, Mandy Moore, and Demi Lovato. 
It may also be the fact that he can sing in addition to act, though he's much more widely known for the latter. His biggest and most popular role was perhaps as Fez on "That 70s Show."
The actor disappeared for a while but returned with a bang 
Valderrama is not the biggest fan of social media, willingly taking a hiatus back in June as he enjoyed his vacation and took time to "see the world through [his] own eyes as opposed through a phone." 
The actor at the end of the month and shared that he was "resting, traveling & enjoying the hard work [he] put in last year!" He still wasn't done as he was on his way to Paris, France at the time.
I'm back.. it was important to take some time to see the world through your own eyes as opposed through a phone.. I've been resting, traveling & enjoying the hard work I put in last year!... #Paris #France see you next.
🤔.. should I do a meet up in Paris?
Let me know.. 🇫🇷 pic.twitter.com/Xo9Du0CCXf

— Wilmer Valderrama (@WValderrama) June 22, 2019
Now that he's back at work, fans can't wait to see what happens next on the show. So far, they've predicted a number of things will occur knowing now that David is still alive. 
Fan predictions for the new season are not too far-fetched considering they were right about David's return
For one, they think the former agent will work with her replacement, Bishop, to protect Gibbs from whatever danger she warned him about in the season 16 finale. However, no one knows if David's appearance will go beyond season 17's first episode.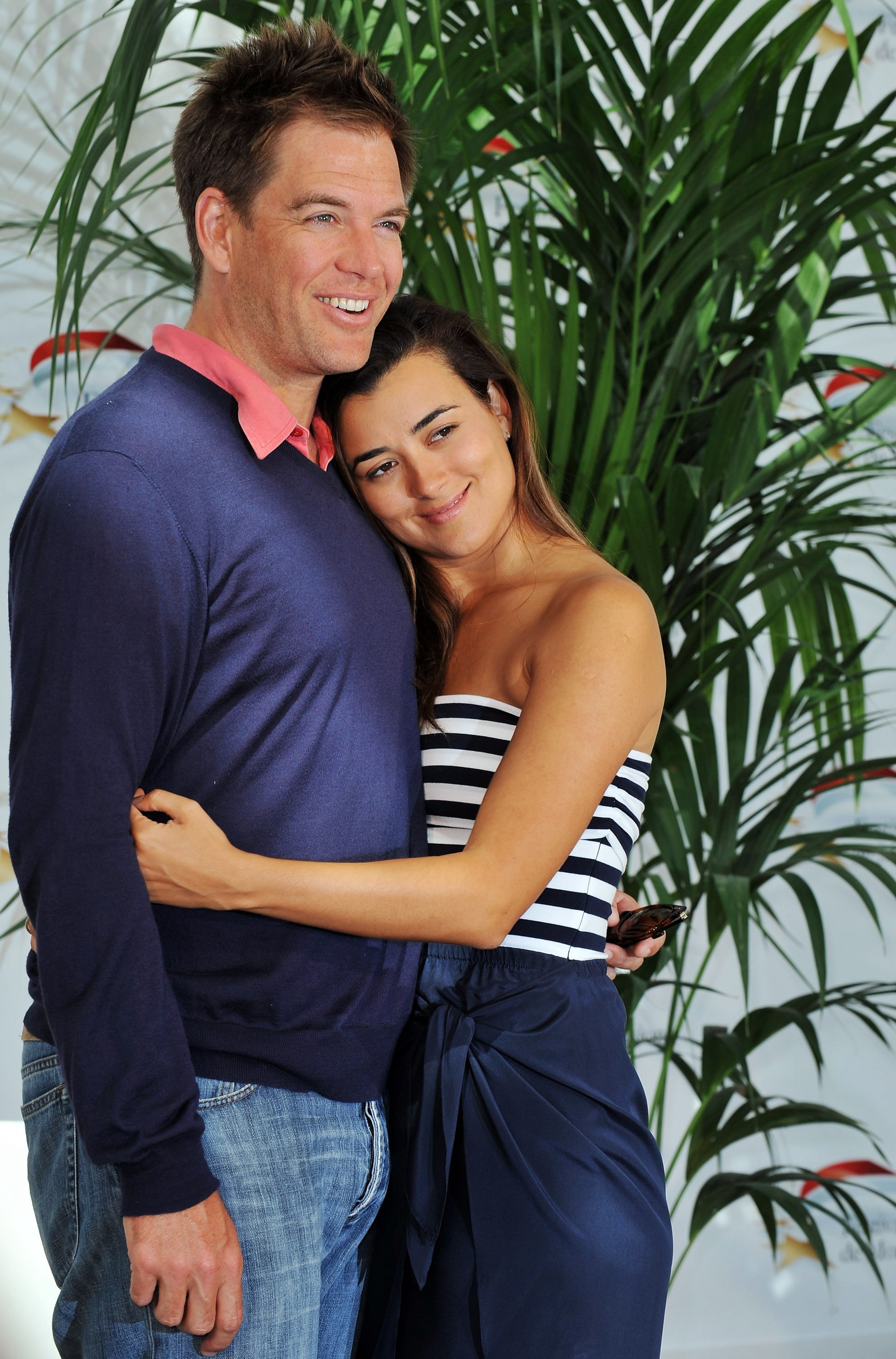 They're also hoping David's return might prompt Tony DiNozzo to come back and deliver a family reunion involving the pair's daughter Tali. Perhaps Gibbs will finally open up for some romance with Agent Jack. We'll just have to wait and see how it all plays out.