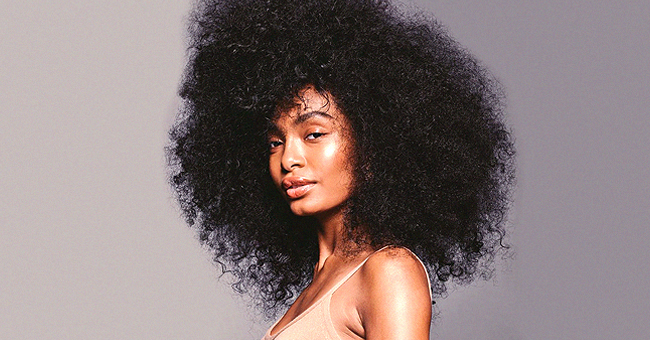 instagram.com/harpersbazaarus
Yara Shahidi Is All Curls & Dewy Skin on Unretouched Harper's Bazaar Cover

Yara Shahidi is basking in her voluminous curls and dewy skin in unretouched photos for Harper's Bazaar. She opens up about her views on immigration, personal style, and lack of diversity in the beauty industry.
The 19-year-old "Grown-ish" actress is a rising star in her generation and easily justified all the buzz around her personality in the magazine's "Real Beauty" August issue.
Sporting her untamed black curls, Shahidi poses in designs by Michael Kors, Oscar De La Renta, and Prada while wearing minimal makeup that highlights her natural beauty.
THOUGHTS ON STYLE
The Iranian-American former child model is no stranger to Hollywood glamor but interestingly prefers tracksuits to sexy outfits.
"By not showing skin, I'm making a statement. My clothes need to have movement. …For me, fashion is all about joy."
THOUGHTS ON DIVERSITY
Shahidi has also been in front of cameras long enough to experience what it's like to be a woman of color whose makeup needs are not exactly prioritized by the industry.
"There have been times when I got out of the makeup chair, and my skin looked gray," she recalled. "It's why I think every single person of color usually brings their own makeup kit to set."
The "Black-ish" star recently became an ambassador for Bobbi Brown and is most excited about the cosmetics brand's extended foundation shade range. "I love that more brands are doing this," Shahidi told Harper's Bazaar.
A UNIQUE DEFINITION OF BEAUTY
Back in March, she spoke with PEOPLE about flawed perceptions of beauty in relation to her partnership with Bobbi Brown.
"I think we have a tendency to materialize beauty, and connect it with product. But this campaign is not about us saying, 'to look better, do this or that.' But rather, we're of the opinion you should do whatever makes you feel good."
"We're addressing beauty as not something that's even attached to a product," the teenage star added. "But as something that's attached to this overall feeling of support and confidence."
Shahidi's social awareness extends to every aspect of her life. At only age 15, she founded an online mentoring program called "Yara's Club" and a few years later, launched "Eighteenx18," a platform that encourages voter registration.
ACTIVISM: ON & OFF-SCREEN
Shahidi starred in Ry Russo-Young's romantic teen drama "The Sun Is Also A Star" earlier this year, portraying Natasha Kingsley, a teen whose family is about to be deported. According to her, she took on the role because "it's not often that we see a story that humanizes immigration for a young audience."
WHAT AN OLDER CELEBRITY HAD TO SAY
Shahidi's "Black-ish" co-star Tracee Ellis Ross summed up the younger actress's person in an open letter two years ago:
"Your presence on television symbolizes so much for young girls. And your presence off-screen informs so much more. I see you as a young woman of substance who is interested in expanding narratives and learning how to create change."
For Shahidi, who deferred her acceptance to Harvard University last year (after getting a recommendation from Michelle Obama), the possibilities are truly limitless.
Please fill in your e-mail so we can share with you our top stories!