Alan Jackson Is the Proud Dad of 3 Gorgeous Daughters - Meet All of Them
Alan Jackson's daughters are all grown up now and the country singer has every right to be a proud father of each one of them. 
Alan Jackson and his wife Denise Jackson are one of those couples that represent the traditional love story we all wish we experienced. They first met in high school in Newnan, Georgia. 
It wasn't long before the young pair got together and Denise proved to be the right gal for the aspiring singer. According to Taste of Country, she was the one who got Glen Campbell's business card for Alan and this led to a songwriting deal soon after.
The pair were married in 1979, and it would be a while until Alan really became known for his music. As soon as he did, the couple also had their first daughter, Mattie Dennis on June 1990, four months after Alan's first album came out.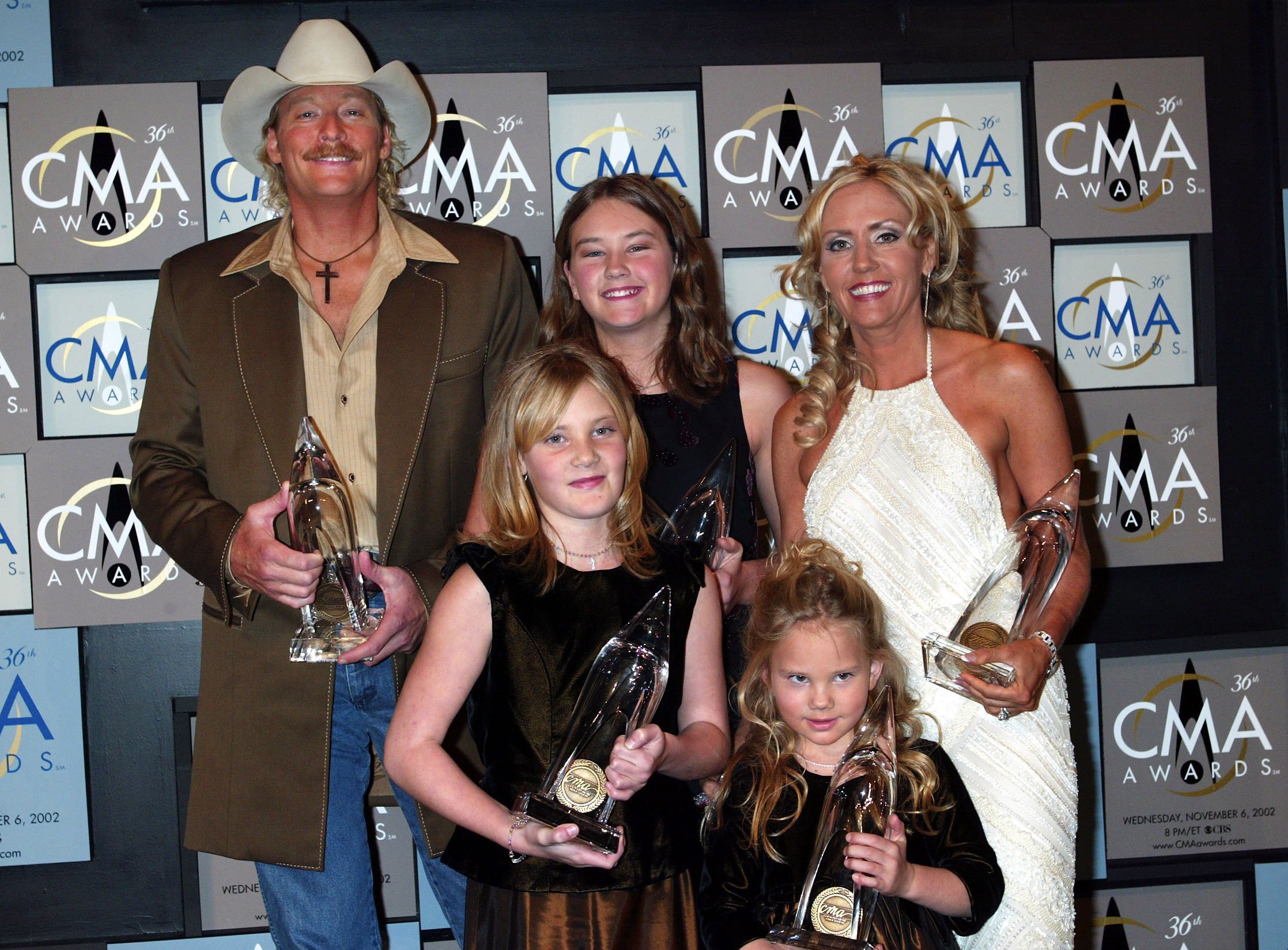 Three years later, Alexandra Jane was born in August 1993, followed by Dani Grace in August 1997. It was the same year that the couple decided to separate for a while due to issues they were having.
Thankfully, they underwent counseling and were able to make things work. The song named "Remember When" by Alan was reminiscent of better times in the couple's marriage.
Over the years, the couple's children fared well from their parenting despite the brief marital discord. Their father's consistency in the industry has led to numerous red carpet appearances over the years, so we've had a chance to see the girls at several stages in their lives.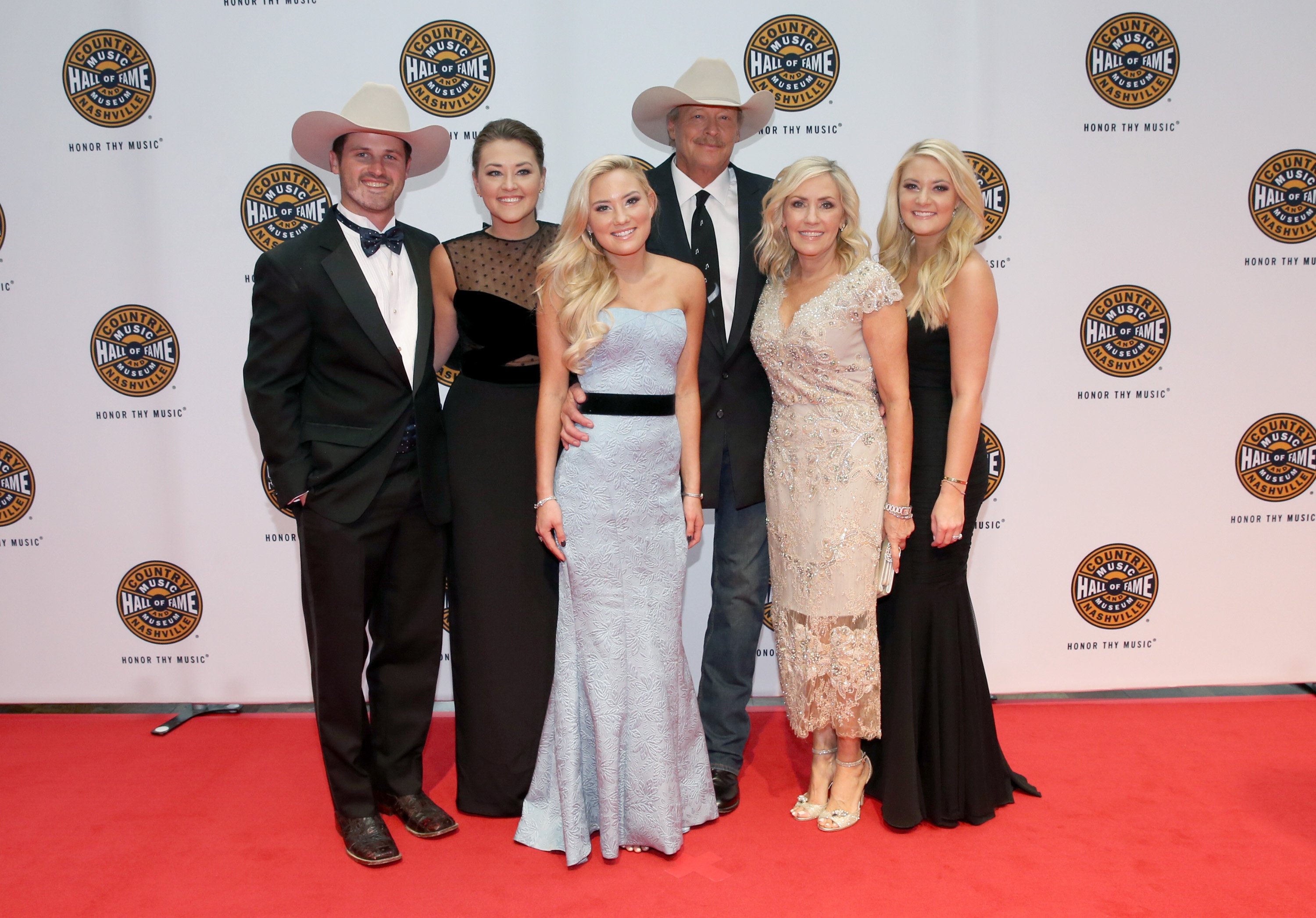 Mattie, Alexandra, and Dani are not shy in front of the cameras, often posing with their parents, and at times helping him with the trophies he's collected thanks to his contribution to country music. 
In this throwback photo, we see the girls looking colorful in 2010 when their dad was honored with an induction on the Hollywood Walk of Fame. At the time Dani was a preteen but sisters Alexandra and Mattie were already 16 and 19 respectively.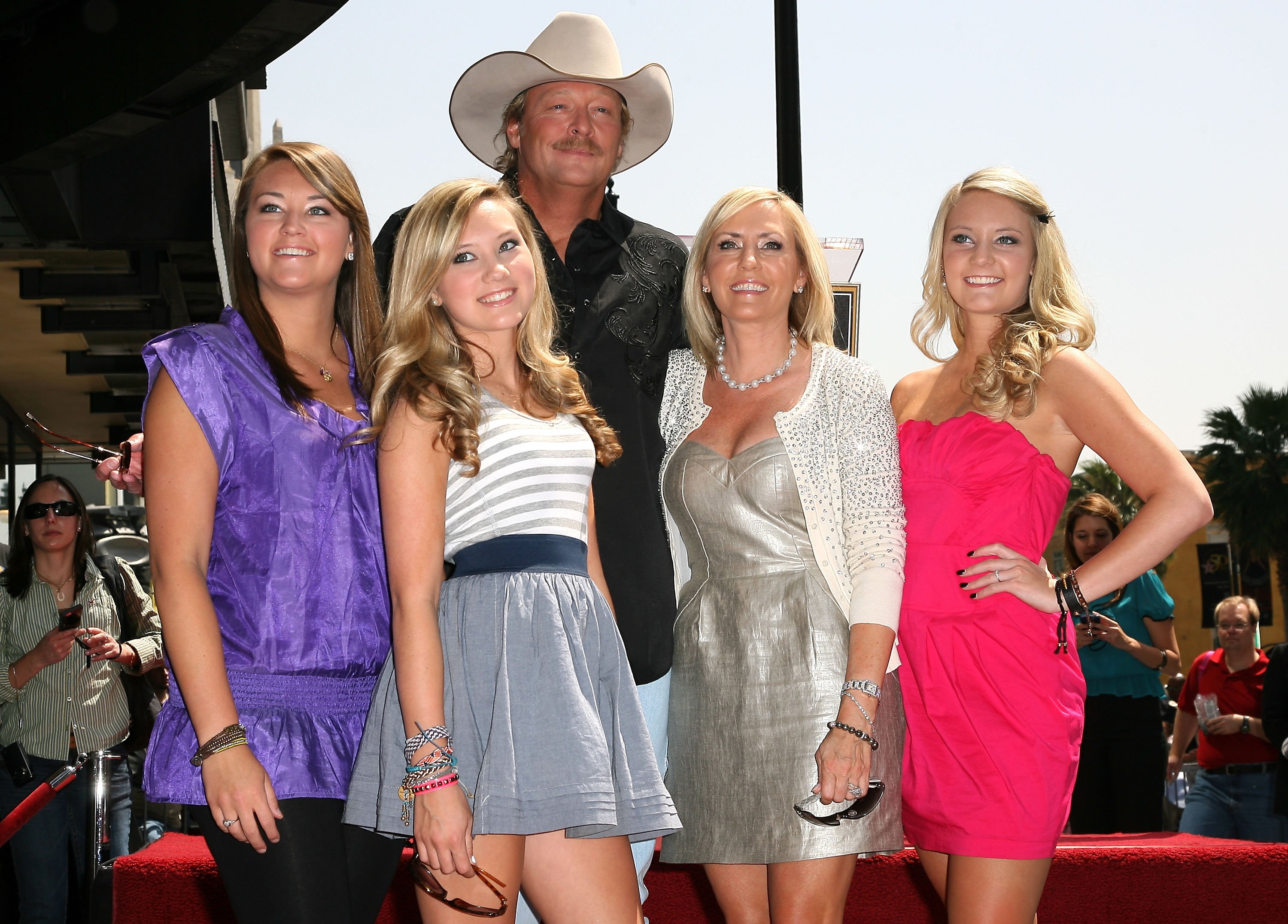 Around the same time, Denise was diagnosed with colorectal cancer. Again, the family came out of it with success thanks to chemotherapy treatment. Both their marital discord and the illness drastically gave the couple new perspectives on their relationship and life in general. 
Fast-forward to October 2017, when Mattie got married to Ben Selecman, an assistant district attorney in Nashville, in what was called a fairy tale wedding. At the time, Mattie worked as a restaurant owner of Salt & Vine. 
Even as the girls got older, they continued to join mom and dad for special tributes, such as when Alan was inducted into the Country Music Hall of Fame in November the following month. 
Mattie is most well-known since sisters Alexandra and Dani are still fresh out of college. Regardless of their age though, they're still daddy's little girls. Alan's famous song "Drive" will always remind them of that. It focused on how he taught them to drive and created timeless memories with them. 
Again, the girls showed up on June 2018 to celebrate their father's induction into the Songwriter Hall of Fame. Perhaps Alan's most notable song was his first number one hit, which was dedicated to his wife 28 years ago. "I'd Love You All Over Again" peaked on Country Radio's songs chart in 1990.
In late 2018, the family was hit with a tragedy when Selecman died in an accident while at a boat dock in Florida. A down-but-not-out Mattie was inspired to start a movement called NasSheville which would assist and support women who have gone through similar experiences.
As Alan comforted his daughter on his page, he also took the time to express his pride in Mattie and all of his girls. Despite the pain they've suffered, they're still beautiful, incredible women and Alan did an incredible job with all of them.