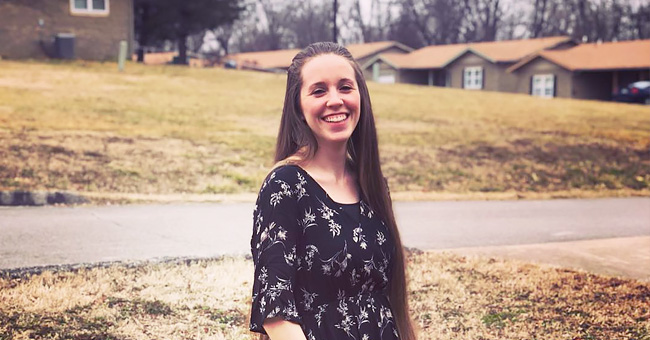 instagram.com/jillmdillard
Jill Duggar Reportedly May Have a TV in Her Home despite Strict Family Rules Against It

Rumor has it that Jill Duggar might be breaking Duggar rules again. Recently, her husband, Derick Dillard made a comment on Twitter than convinced fans the couple may actually have a TV in their home.
The Duggar family is known for being extremely religious. The children are raised with strict rules to ensure they remain in line with their religious beliefs.
They are not allowed to dance or listen to modern music. They are also barred from watching television so it would be quite the scandal if Jill and Derick Dillard are breaking the rules.
Jill's Home Tour
Jill has given fans a glimpse into both her old home and her new one. Both times fans noticed that there were no televisions shown on the tours.
The couple left fans to speculate about whether or not they had a television. Many fans assumed she was raising her children the same way she was brought up.
Questioning fans
Derick tweeted a picture of their son Israel playing Candy Land after church. Once again fans began wondering if they play board games because they don't have a TV at home.
However, this time Derick had a cryptic response that raised even more questions. It appears they may be living by a different set of rules from the rest of the Duggar clan.
Questioning fan
One fan decided to directly ask Derick why they do not get a TV for entertainment. The fan tweeted their question in response to Derick's tweet about the board game.
A response to the speculation
Derick decided to respond to the tweet from the fan. He asked a question of his own that left fans scratching their heads.
"How do you know we don't have one?" asked Derick.
Derick's response made fans wonder if the couple actually did have a TV at home and fans weren't sure what to think.
Fan responses to his tweet
The confused fan replied,
"Well, if you do, cool! And if not, that's good too! All it really does is run your electric bill up…lol!"
Another fan then began speculating that perhaps they do have a television. However, they went on to assume that perhaps the couple did not have cable.
"They all have TVs now; they just don't have cable," commented one fan. "Too [much] inappropriate sex/violence [in] programs that [they] could stumble upon while flipping channels."
Movie Night At the Dillards
However, like a third fan pointed out, there is also evidence that the family actually does not have a tv in their home. The fan wrote:
"In [another video] you have people over to your house watching movies crowded around laptops."
The video in question is from the family's YouTube and shows two different groups of Duggar kids watching movies on Jill and Derick's computers. However, there was also speculation that perhaps there was a third group of children watching a film on the actual TV somewhere else in the house.
Please fill in your e-mail so we can share with you our top stories!