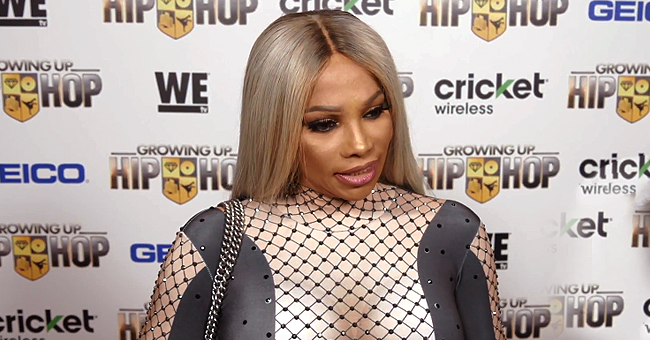 Youtube/Fab TV
Pepa Allegedly Turned down Will Smith Once upon a Time & She Regrets It

The Salt 'N' Pepa hip-hop trio legend, Sandra Denton, once revealed details about her past with Will Smith whom she admittedly regrets giving the red light years ago.
WILL AND PEPA HAVE HISTORY
As far as surprises go, Will and Pepa have one in store and no one would have guessed it if the Salt "N" Pepa star didn't spill the beans.
Nothing would have prepared Global Grind for the revelation that rap icon, Pepa, and the Legendary actor Will Smith used to be an item. The female rap star made this known in an interview; she stated that although she enjoyed his company a lot, she just couldn't feel him because he was "Mr. Nice."
WHAT'S WRONG WITH BEING NICE?
The 54-year-old confessed that in the early '80s, she was obsessed with guys who were thug-like. But her then admirer was the opposite of that kind of guy.
In contrast to her dream guy, he was nice, caring, and generous. She recounted how he used to give alms to the homeless whenever they were out on the streets.
Now, all these qualities might be the definition of "perfect" for an average today woman, but not for the trend-breaking, 1980 hip hop artist. She preferred the likes of Louis Burell, who were rough and "street" enough.
PEPA'S REGRETS
Pepa's attraction to "thugs and hoodlums" seemed to have dwindled as she got older. The Jamaican-American told her interviewers that turning down the legendary "Fresh Prince" was a huge mistake on her part.
She voiced out her regrets saying:
"I sometimes kick myself when I think about what could have been."
Although the rapper has long let go of her never-to-be love story with the noble husband of Jada Pinkett Smith, and father of two, she still cherished their moments together and have learned to appreciate him the hard way.
"I guess I couldn't appreciate a nice guy like Will Smith. He wasn't thug enough. I was attracted to thugs and hoodlums. Will was too nice to me," she added.
MOVED ON FOR REAL
Almost forty years down the line, the two have created different paths for themselves. Will found his soulmate, Jada, and the pair are one of Hollywood's most celebrated power couple while the reality TV star has got herself a younger boo with whom she has found happiness.
She officially announced her relationship with Aundre Dean last year via Instagram. The love birds do not seem to mind the 23 years age difference between them.
They have kept their relationship hot and spicy ever since, with neither of them taking a backward glance. Way to go girl!
Please fill in your e-mail so we can share with you our top stories!