A Glimpse into the 'Bold and Reckless Life' of Barack Obama's Father
Barack Obama's dad was a man with a life many could not understand, howbeit bold and reckless, and in the end, it was what sent him to the grave early.
In 1960, a young man from Kenya, Barack Hussein Obama Sr., and the first African student of the University of Hawaii met a 17-year-old white lady from Kansas, Stanley Ann Durham.
They started a whirlwind love story that soon produced a son, Barack Hussein Obama Jr. — the former President of the United States — but their time together was short-lived, as Barack Sr. held back the fact that he had a wife, Kezia Aoko, and two children in Kenya.
Secrecy characterized the Kenyan's life and in the 2011 biography, "The Other Barack: The Bold and Reckless Life of President Barack Obama's Father," by Sally H. Jacobs, she pointed out that Obama Sr. was a man many could not understand.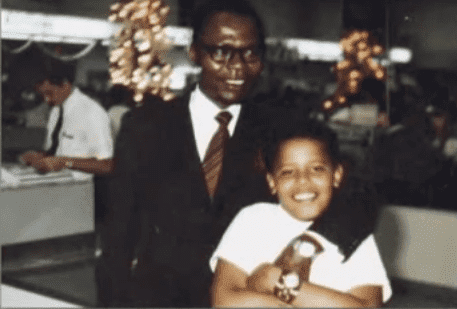 Although he had a lot of potentials, being a brilliant economist, the former President's father was unable to utilize it fully.
After returning to Kenya in '64 following his divorce from Durham, the Harvard Master's Degree holder could not keep a job due to his alcohol addiction and lackadaisical attitude towards his responsibilities.
Jacobs noted that his life went on a downward spiral, and by '71, he returned to the US and tried to reconnect with his son. Father and son spent time together, and a little while after, the Kenyan went back, and that was the last time the former POTUS saw his dad; he was ten at the time.
Upon his return, Obama Sr. had two car accidents, and the last in '82 cost him his life; he was 46. The biographer noted that the deceased's "bold and reckless" approach to life, cut his existence short, and it left a significant void in his son.
President Obama in his '95 biography, "Dreams of My Father: A Story of Race and Inheritance," noted that his father's absence from his life left him with a lot of unanswered questions, but it fueled his determination to become everything the Kenyan was not.Nevertheless, the father-of-two followed his father's footsteps to Harvard and visited Kenya twice to visit his relations.
In 2008, he became the 44th President of the United States and held the office until 2017. In 2013, the Schomburg Center for Research in Black Culture in Harlem found letters Obama Sr. wrote while he was in the US about his dreams and ambitions, and invited the former Illinois senator to come and take possession of them.
The "Audacity of Hope" author never responded, and it's unclear if he'll collect the letters. One thing is however sure, Obama Jr. might not have gotten to the White House had his father stayed, and that in itself, is a blessing in disguise.