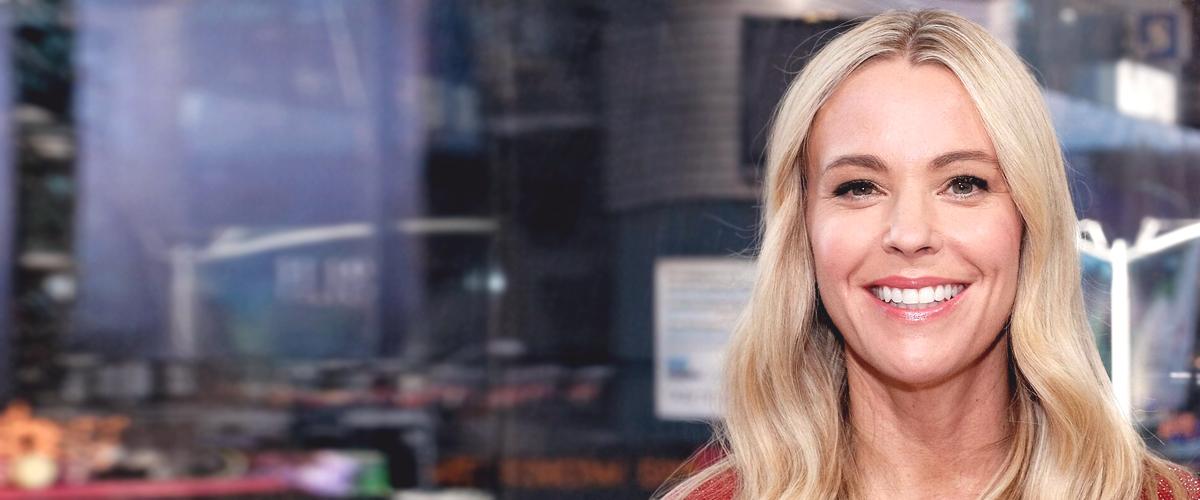 Getty images
Kate Gosselin Shared a Photo of Daughter Alexis & Son Aaden Laughing near the Pool

Kate Gosselin shared a sweet picture of two of her kids as they enjoyed the hot summer weather by walking poolside in their bath suits.
Kate Gosselin may have a dating show out, but she's always focused on the happiness of her kids, who take first priority for any good mother.
The mother of eight took to Instagram to share how her kids were spending the summer and their expression gave everything away. The post is found below.
Kate, 44, shared a picture of daughter Alexis and son Aaden, both 15 years old, as they walked near a large pool. The teenage girl sported a pink towel over her bikini.
Aaden wore green trunks and had a blue towel wrapped over him. The third of the famous sextuplets were grinning animatedly as they strolled under the hot sun. In the caption, Kate wrote, "Happy teens = happy mom!"
Kate and her ex-husband Jon Gosselin became known for their reality show "Jon & Kate Plus Eight," which lasted for 11 seasons, converting to "Kate Plus Eight" before it was canceled in 2017.
The show's change came after the highly publicized split between Jon and Kate in 2009. Since then, the two have had custody battles for the children, with Jon now reportedly living with Collin and Hannah.
The exact details of their custody status are still unknown. However, many point to Kate's level of strictness as the possible reasons behind her daughter's apparent pulling away. Her kids have insisted that they're fine, though.
Kate is also busy looking for new love as she continues to take care of the children. In her new show, "Kate Plus Date," she goes out with prospective suitors in hopes of finding a new partner nearly ten years into her divorce.
When speaking on the show, Kate discussed the idea of getting married again. "I don't like the 'M' word," she revealed. However, she said she's learned a lot about herself and others and ultimately, "can't say yes and can't say no" to the possibility.
In one episode of the show, Kate's daughter suggested their mom has "trust issues' following her split. Since allegations of infidelity arose when she was married, Mady said Kate is slow to open up with her prospects.
Kate's matchmaker said that she creates a "barrier," while prevents others from getting to know her, as highlighted on one of the dates. Still, daughter Mady is fully on board with the dating show, noting that her mother just "wants to be happy."
Mady and her sister Cara, both 18, play a small part in the show, often giving their input about their mother and her dates. In a recent episode, however, the girls played a much bigger role in the process.
Kate allowed the twins to interrogate two of their mom's favorite suitors and the results were quite hilarious. One of the questions asked was, "Do you wear cargo pants?"
The girls also asked questions about sports and pets. Regarding the cargo pants question, Mady later clarified: "No shame to anyone who wears cargo pants, but no stepfather of mine will be in cargo pants." Fans will have to watch the show to see what the girls ultimately decided.
Please fill in your e-mail so we can share with you our top stories!