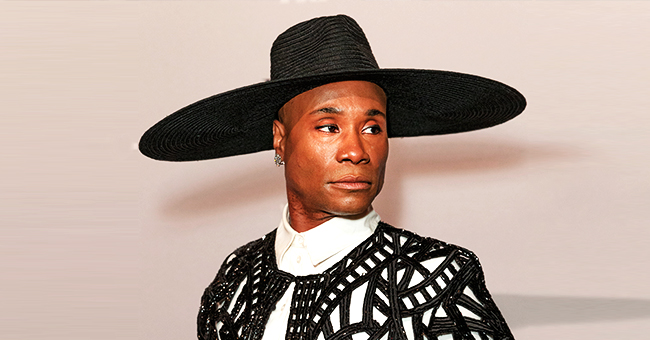 Shutterstock
Billy Porter Makes History with Emmy Nod for Lead Actor in a Drama
Broadway veteran actor Billy Porter is making history after becoming the first openly gay African-American man to receive an Emmy nomination as Lead Actor in a Drama series. He couldn't be more excited about the opportunity and what it represents for the LGBTQ+ community.
After three decades in the entertainment industry, Billy Porter became an Emmy nominated actor last Tuesday when the Academy of Television Arts & Sciences recognized his work as the sassy MC Pray Tell in the series "Pose."
Porter, 49, is the first openly gay black man to be nominated in the category of Outstanding Lead Actor in a Drama Series.
"My breath is taken away," Porter told PEOPLE after receiving the news. "I'm so thrilled. It's an amazing feeling."
A GROUNDBREAKING SERIES
"Pose," set in the New York of the late '80s and early '90s, revolves around the underground ballroom culture and the trials and tribulations the LGBTQ community faced at the time, including the AIDS epidemy, and their fight for equality.
The series, which set a record with the largest transgender cast and LGBTQ storytelling, also received a nod for Outstanding Drama Series and two more nominations in the creative Emmys for hairstyling, makeup and costumes.
Porter told Deadline that working in "Pose" taught him to "dream with the impossible."
"I've always had huge dreams, but I realized now that my dreams had been springboarded off of things I have already seen," he said.
"They weren't about dreaming the impossible. They weren't about dreaming things that didn't exist. Ryan Murphy, Steven Canals, Brad Falchuk, FX — everybody involved in the show taught me how to dream the impossible. The sky is the limit now, honey!"
REPRESENTATION MATTERS
Porter believes that the series has become a trailblazer for creative people in the queer community and other marginalized groups.
For him, it's all about creating a conversation, offering representation, and telling stories that matter through the art.
Porter has also become a fashion icon, using his looks at the red carpet to make political statements, especially regarding gender and sexuality.
"We creative people have the power to transform hearts and minds doing the work that we do, and I am just thrilled to be able to do that," he said.
A SURVIVOR WITH PURPOSE
In the series, Billy's character Pray Tell learns about his HIV positive diagnose in the first season. Porter, on the other hand, got to witness the epidemic in the '80s but lived through it, and he believes there's a reason why it happened.
"I came out in 1985, '86, around that time, and went straight to the front lines to fight for our lives. This is why I'm here," Porter told People. "I lived for a reason. I lived to be able to tell the story on the other side, to be able to remind people that we're human beings."
And continued:
"We're real people, and it's not about acceptance, and it's not about tolerance, it's about demanding respect for our humanity. Stop putting our humanity up for legislation and treat us like we're human beings. That's all that I care about. And that's what this show gets to do. It's really remarkable."
BILLY'S LONG-LASTING CAREER
Porter started his career in Broadway. He won a Tony Award for his outstanding performance as Lola in the musical "Kinky Boots" in 2013, and a Grammy Award for Best Musical Theater Album the following year.
However, his transition from the theater to television was slow.
He appeared on several series like "Law & Order" and "The Get Down," but it wasn't until director Ryan Murphy created a unique role for him in FX's "Pose" that Porter was fully recognized as a TV star.
Murphy also offered him a role in "American Horror Story," and ever since, Porter has also become a fashion icon, using his looks at the red carpet to make political statements, especially regarding gender and sexuality.
Some of his most celebrated looks are the fixed tuxedo with a velvet gown he wore at the 91st Academy Awards, his Sun God ensemble at the 2019 Met Gala and his haute couture look made by upcycling the stage curtains of "Kinky Boots" at the 73rd Tony Awards.
Congratulations to Billy on his first Emmy nomination!
Please fill in your e-mail so we can share with you our top stories!