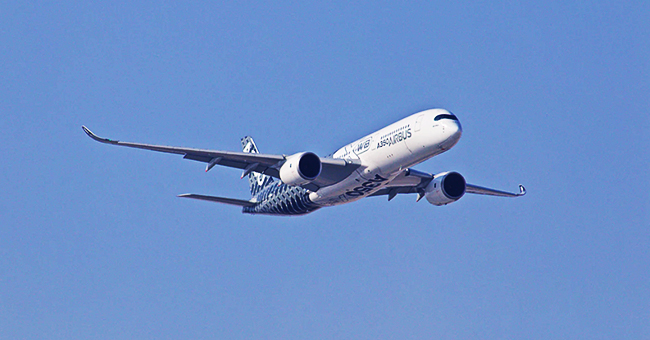 unsplash.com/Andrew Palmer
KLM under Fire after Breastfeeding Mom Asked to Cover up so as Not to Offend Other Passengers

The passenger told her story through a post on the airline's Facebook page that went viral and has received thousands of comments supporting breastfeeding, although some people still defend the airline.
After a month of having gone through an uncomfortable time while traveling with her one-year-old daughter on a flight with KLM, and having made the complaint directly at the airline's offices when she got to her destination, she decided to write her history on social media recommending others not to fly with them.
If you are a mom who breastfeeds your baby don't travel with KLM, that was this California mom's recommendation after being completely offended when the flight attendant offered her a blanket to cover herself while breastfeeding her baby.
She explained that certain passengers might be offended and that the company's policy was to seek the greatest satisfaction and comfort for all passengers, and that for cultural reasons, breastfeeding in public could be offensive to one of its multicultural passengers.
The truth is that no passenger had complained yet, nobody. The mother considered that the employee of the airline was expressing her personal opinions and beliefs.
She explained that during the whole flight the employee didn't look into her eyes when they spoke again after she refused to take the blanket. Breastfeeding is a human right protected by law in most countries
The campaign against KLM is not limited to Facebook, the company has been bombarded also on Twitter with messages claiming that babies human right to be breastfed should be respected at any time and place if they demand it.
It must be remembered that the World Health Organization and the United Nations Children's Fund recommend exclusive breastfeeding during the first 6 months of life and then complementary with other foods, minimum up to two years.
It is incredible that in the 21st century the KLM company can allow some passenger to see films with strong themes including sex scenes, but they can not stand that a mother can leave some skin exposed when she is breastfeeding her baby.
Even if a passenger has a top or a very revealing shirt it would be interesting to know if the airline would give her a blanket to cover her breasts, because in some cultures that women little or transparent clothing may be offensive.
Nursing moms and whoever has read this woman's recommendation, have expressed solidarity with her and promised not to travel with KLM. We'll see what happens, meanwhile, the company has been very soft in responding to the scandal.
Please fill in your e-mail so we can share with you our top stories!