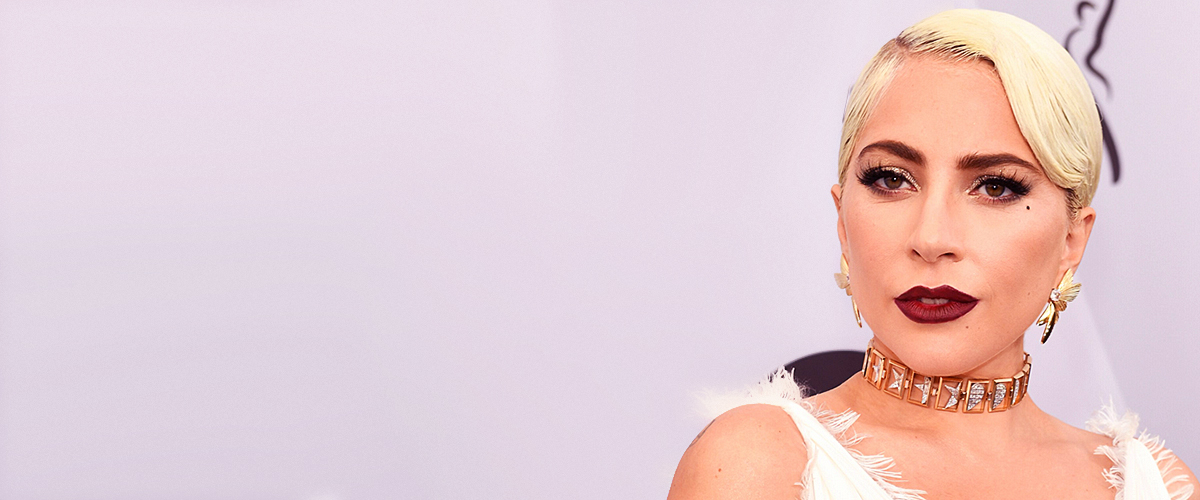 Getty Images.
Lady Gaga Sparks Pregnancy Rumors after Arriving in a Black Leatherette Dress to Her Launch Party
The award-winning pop star, Lady Gaga, caught many's attention after she was seen in a black dress with a protruding stomach; most are speculating that the actress is pregnant.
The singer's fans thought that she looked nothing but pregnant in her off-shoulder dark attire which she recently rocked to her party. Gaga paired her long dress with a pair of black high boot and crowned the look with drooly earrings on one ear.
That was not all for the night, the 33-year-old had on a shimmery shiny bracelet, black nail polish, and her face popped with heavy make-up. Majority of her followers adorned the artist's "gaga" look, but some couldn't help but notice her tummy bulge.
Comments inquiring whether the actress/singer is an expectant mother were attached to her upload. One Instagram user asked, "She pregnant?", another posted, "She looks pregnant."
The 33-year-old who has been on her toes putting in some hard work for her show and new album release took to twitter to reply the pregnancy rumors. Gaga simply said she is pregnant with her 6th studio album, which is a followup for her "Joanne" 2016 album. In her words:
"Rumors I'm pregnant? Yea I'm pregnant with #LG6."
That's not the only buzzing rumor about the songstress that got a well deserved response. Recently, following the separation between actor, Bradley Cooper and his partner of four years, Irina Shayk, some fans called out Gaga saying she was responsible for it.
Both Bradley and the singer starred in a movie together titled "The Star is Born," where they portrayed their roles well by bringing their A-game on screen. This might have been the reason why some viewers feel the duo have a connection that cost the actor his marriage.
"The Star is Born" star has come out to address this rumor; she said on the Jimmy Kimmel show earlier in the year that all that is between her and the actor is just genuine friendship. She also said that they connected on the screen so well and seemed all cozy because that was what the script entailed.
"First of all, like social media frankly is the toilet of the Internet. What it has done to pop culture is just, like abysmal. Yes, people saw love, but guess what that's what we wanted you to see."
Although, according to information garnered by Hollywood life, Gaga already saw the signs of a likely split, and because she gave him listening ears while on set, the duo formed some sort of bond. They both learned to trust each other and shared their experiences. The Intel confirmed that the musician is only a genuine and sincere friend.
During attendance at the Golden Globes, the award-winning singer revealed that Cooper inspired her, she said he served as a constant reminder of how she could portray her character in the best way possible. The songstress doesn't leave any stones unturned when it comes to addressing issues related to her.
Before her stage delivery of the song "Shallow" from her recently featured film, she talked about how people tried to dissuade her on her appearance earlier in her career. They seemed to think it was "too gay," but the pop star didn't agree with them, and it was all because she saw them as "shallow" minds.
The pop star's split with her lover, Christian Carino was a matter she divulged in the course of an Enigma residency performance in LA. She flaunted her bare fingers to show that she was no longer engaged to her beau of two years.
Well, we can't wait to see what a beautiful piece of music she gives birth to!
Please fill in your e-mail so we can share with you our top stories!