Meet Chelsea Clinton's Husband Marc Mezvinsky
Former President Bill Clinton's son-in-law, Marc Mezvinky may not like the spotlight, but he is "a great human being," making waves in the financial sector.
Before Marc married Bill and Hillary Clinton's only daughter Chelsea in 2010, the public knew little about the investment banker who lived in New York.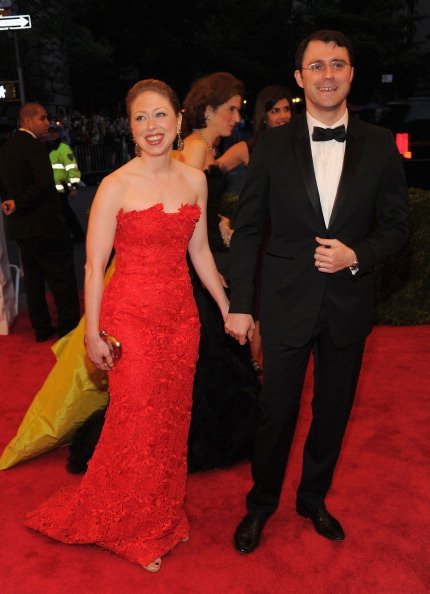 No stranger to political implosions, Marc grew up with an Emmy Award-winning reporter for a mother, Marjorie Margolies-Mezvinksy who followed her own path.
Marjorie worked at WCAU-TV from 1967 until 1971 and moved to NBC until 1991. Unheard of at the time, she adopted two children during the 1970s before she married Marc's father Edward M. Mezvinsky and got elected to Congress in 1992.
Marc's father pleaded guilty to defrauding dozens of investors out of $10 million in 2002 for which he received a five-year prison sentence, which led to the divorce of his parents.
While Chelsea and Marc both share a background in politics, their commonalities only led to a romantic relationship years after they met.
Chelsea, a devout Methodist met Marc at a Democratic political retreat in Hilton Head, S.C. during it's so-called Renaissance Weekend in 1996 where they became friends.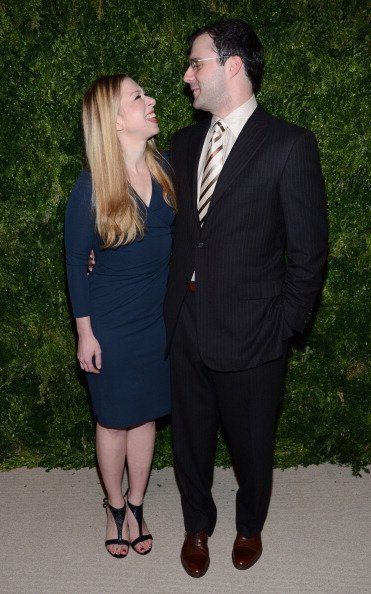 Marc studied finance at Stanford and gave Chelsea a tour of the campus when the time came for her to choose a university. She majored in history at Stanford and later attended Oxford where she studied international relations in 2002.
At the time Chelsea dated Ian Klaus, when they broke up two years later, Marc and Chelsea became an item while she worked at a management consulting firm in New York.
As one of 11 children that grew up on the Main Line, Marc's family is Jewish, and he often attended services on the Upper West Side at the Jewish Theological Seminary.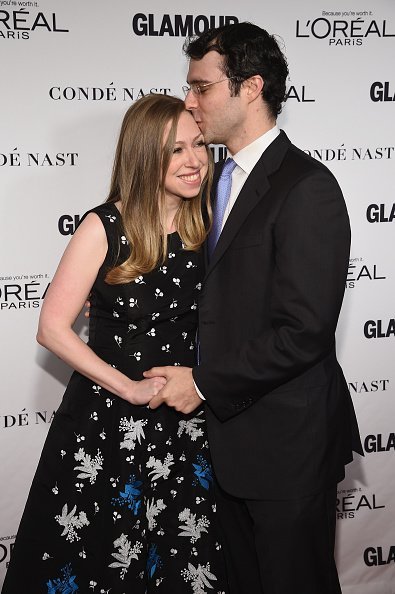 In November 2009 the couple announced their engagement. A union former president Clinton approved of as he said shortly after, "He's great. He's a great human being."
Bill also approved of their relationship because of its solid foundation and their genuine love for each other. "It's a great thing because they really do know each other," Bill Clinton said during an appearance. "It's the best kind of relationship — it's a warts-and-all deal. Not only do I like him, I admire him. I really caught a break."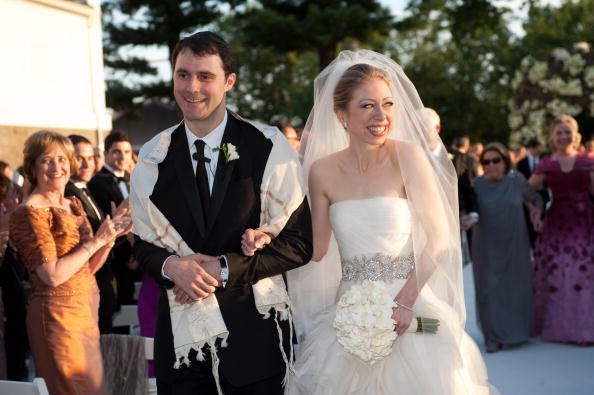 Their wedding took place on July 31, 2010, at Astor Courts in Rhinebeck, New York with a guestlist of 400, which wedding planner, Claudia Hanlin described to TODAY. "It's going to be very understated, elegant, but befitting a royal wedding for the U.S.," she said.
The couple welcomed their firstborn and daughter, Charlotte in September 2014 at Lenox Hill Hospital in New York, followed by the birth of their son, Aidan in June 2016.
The following year Marc became the vice chairman at Social Capital in Silicon Valley. The investment firm founded by Chamath Palihapitiya focus on venture and seed investments while they also have a division dedicated to incubating startups.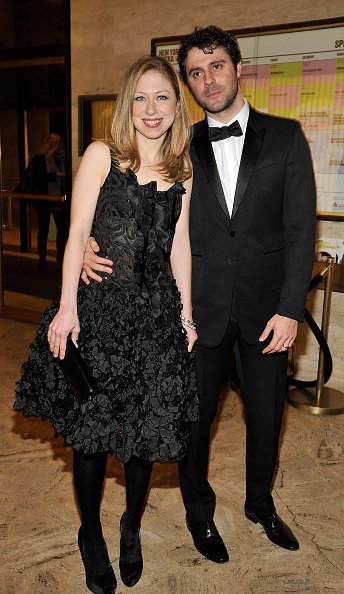 As a longtime investment executive, Marc founded Eaglevale Partners and worked for 3G Capital and Goldman Sachs before his move to Social Capital.
While he had previously worked in the broader market, Marc felt the need to shift his focus towards technology and the possibilities it offers. 
"I wanted to be on the right side of history. We can plant a stake on the west coast that understands the giant opportunity ahead," he said in 2017.
While Marc makes the most of career opportunities, he is also a family man that is grateful for the family he and Chelsea had built together. 
After Aiden's birth, Chelsea's tweet summed it up. "Marc and I are overwhelmed with gratitude and love as we celebrate the birth of our son, Aidan Clinton Mezvinsky," she wrote.
In January 2019, Chelsea announced her third pregnancy and excitedly shared that they can't wait to meet the newest addition to the family.
"Marc and I have loved watching Charlotte be such a wonderful big sister, and we're excited to watch Aidan become a big brother! We cannot wait to meet our newest addition later this summer," she wrote.