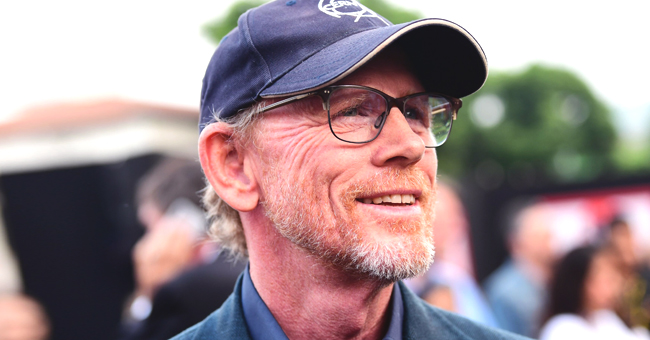 Getty images
Ron Howard Shares Photos of Daughter Paige & Son Reed Holding His Grandchild

Ron Howard's son Reed Howard posted the sweetest photo of himself while fulfilling his fatherly duties and it was extremely heartwarming.
Reed Howard, 33, is the golfer son of the famous Ron Howard, who co-starred in hit films including "Apollo 13," "Rush," and more recently "Solo: A Star Wars Story" in 2018.
Ron's son may not have followed in his father's footsteps in terms of a career, but he's now a family man just like his dad. The post is found below.
Ron honored his only son as a first-time father by posting Reed feeding his granddaughter on Father's Day. Reed, the creator of a golf tool called SteadHead Training aid, typically shares golfing clips and photos to his Instagram.
The rare look at Ron's granddaughter was a welcome sight for followers of both. He wrote in the caption: "Happy 1st #FathersDay @reedchoward Good job, son. I'm a proud #Dad and #Grandad today and every day."
Just days later, Ron shared another clip showing his daughter Paige Howard holding her niece. In the caption, he revealed that she was at a brunch for Reed's wife Ashley Gioaffre's Birthday.
Ron has two other daughters, Bryce Dallard and Jocelyn, with his wife of 44 years, Cheryl. His son has been married since 2015. Ron and Cheryl are certainly marriage goals for their kids if their story holds any truth to it.
Back in June, Ron, 65, spoke about his decades-long marriage to his wife, who he told People he met while attending the John Burroughs High School of Burbank, California.
According to the actor, the connection was instant. "I met her, and there was never anybody else," he said. And regarding how their marriage has held up so long, he pointed to practice of "communication."
"You have to learn to communicate and have difficult conversations in constructive ways," Ron shared. He added: "Beyond that, there's an element of luck because people either grow together or they don't and I don't think you can force that."
Ron, who is also widely known for his television stint on "Happy Days" and "The Andy Griffith Show," now works behind the camera — something he's been wanting to do for a long time.
He is the director of the upcoming film, "Pavarotti," which stars big names like Spike Lee and Stevie Wonder and is set to be released in October. Meanwhile, Ron's son looks so much like him he could easily play a younger version in his films.
Because of his son's career, most people may not notice it, but the famous actor's son looks just like he did in his younger days. The ginger hair is a given, but Reed also shares the features of his dad's younger self.
Take a good look at Reed and then watch a throwback picture or clip of Ron and you won't miss the similarities. While Reed has diverted from the path of entertainment, sisters Bryce and Paige have followed in their father's footsteps.
They both work as actresses and have earned their place in the industry. We wish the entire family success as they continue to grow together.
Please fill in your e-mail so we can share with you our top stories!