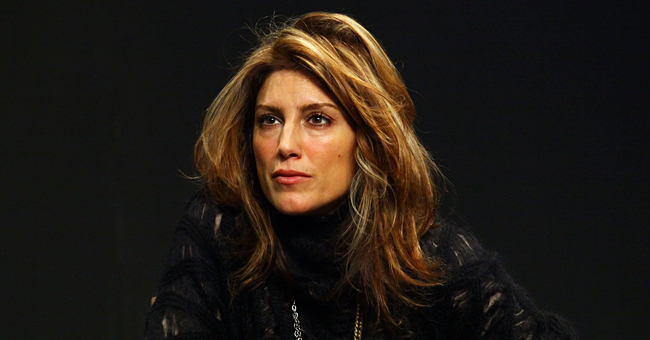 Getty Images.
Jennifer Esposito's Celiac Disease Once Landed the 'Blue Bloods' Star in a Psych Ward
Jennifer Esposito struggled with years of "ignored" health issues until an incident onset followed by an unfortunate stint in a psychiatric hospital led to a diagnosis.
"I thought I was going to be checked in to the hospital, and they checked me into the psych ward, and I'm thinking, 'How did I get here? This is a problem with my system; this is not a problem with my brain.' I was almost dead – my hair was falling out, my eyelashes fell off, my fingernails were falling off. I was bad," Jennifer told Oprah.
The actress had a sit-down with the Queen of talk on "Oprah: Where Are They Now?" in 2016, where she opened up about the troubling time in her life.
At the time, Jennifer starred in "Samantha Who?" which ran for two years from 2007. The incident that landed her in the psych ward took place during the filming of a scene.
"A tooth fell out of my mouth in the middle of a scene on Samantha Who? And Melissa McCarthy says to me, 'Something is wrong, you are ill,'" Jennifer explained.
For years she suffered from stomach problems, joint pain, fatigue, headaches, etc. Jennifer had gone to doctors before but assumed she suffered from depression when they failed to make a diagnosis.
"How is it when doctors can't figure out your symptoms, it somehow becomes your mind? I was so tired of explaining and begging people to help me. I felt so ignored!" she wrote on her website.
Jennifer's doctor visit after her tooth fell out proved no different as she told Oprah, "I went back to this doctor, and I said, 'Please, I need help. Please keep me here because I'm jumping out of my skin.' I thought I was going to be checked into the hospital, and they checked me into the psych ward."
Eventually, the actress got diagnosed with Celiac Disease and released a book about her struggle with the disease in 2015 titled, "Jennifer's Way: My Journey with Celiac Disease."
The condition causes an immune response to gluten in the digestive tract, which prevents the absorption of nutrients.
Therefore symptoms of the disease often include rapid weight loss, signs of malnourishment, diarrhea, and abdominal pain. For a diagnosis to be confirmed, doctors perform a biopsy of the small intestine and perform the necessary blood tests.
In 2012 the disease caused another upset in her life when she got put on a "leave of absence" from her role in "Blue Bloods" after she collapsed.
Afterward, she publicly claimed that her departure from the hit television show came from a misunderstanding about her physical limitations due to her medical condition.
"CBS didn't listen to my doc, and I collapsed on set, which everyone saw! After a week off my doc said I could return to work but CBS ... (i) Implied that I was NOT truly ill and this was a scheme to get a raise! It's been almost two months without (bringing) me back to work + keeping (m)e from working anywhere else! ... Absolutely shameful behavior," Jennifer tweeted.
The actress moved on to a role in another hit crime series, "NCIS" shortly after for it's the 14th season. However, after one season, she left the show but only revealed her reason later on, even though Jennifer only has good things to say about her time on "NCIS."
Please fill in your e-mail so we can share with you our top stories!