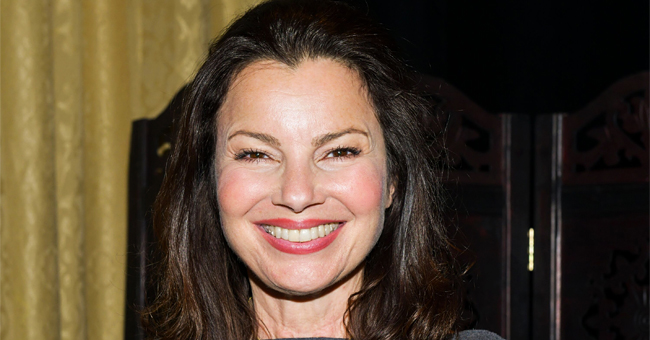 Getty images
Fran Drescher Looks Age-Defying in a Make-Up Free Candid Shot

Age is just a number, and Fran Drescher proved it in a makeup-free candid shot that made her fans describe her as "Timeless."
Fran Drescher is one of those celebs who have done so much and achieved a lot, but still appear like regular folks.
AGE IS A NUMBER, AND BEAUTY IS TIMELESS
The actress stunned in an age-defying free candid shot which she shared on her Instagram account. The accompanying caption showed that she was unprepared and didn't know when a certain "Brenda" took the photo.
The photo showed Fran leaning on a concrete slab close to a glass window, with her head resting on her right hand. She gazed outside the window and had a look of contentment on her face.
The candid shot got the attention of her followers and fans, and compliments on how beautiful she looked flooded the comments section. Amid the love and kind words, one follower described the photo accurately in two words, "Timeless beauty."

Photo: Instagram / @officialfrandrescher
SHE DOES NOT LOOK LIKE WHAT SHE'S BEEN THROUGH
Despite Fran's ageless look and the good humor she's known for, the 61-year-old actress has been through some tough times in her life.
As a young woman in '85, she got sexually assaulted after gunmen broke into her home, and recently, the '90s TV star revealed that she bottled up all the negative feelings that came with the experience.
When she got uterine cancer in '99, Fran believed it was the negativity she kept inside that became the sickness, and after becoming cancer-free in the year 2000, she decided to deal with her pain and help others who have gone through the same.
The "Happily Divorced " star wrote the book "Cancer Schmancer," which became a movement and one of her greatest passions till date.
FRIENDS AND SOULMATES
Recently, she stepped out at the SiriusXM studio in a form-fitting black long sleeve dress and loafers for a charity event to support the cause, and in the past, she lobbied for the Gynecologic Cancer Education Awareness Act.
As life-changing as the cancer diagnosis was, another event that changed the actress's life is her '99 divorce from her husband of 21 years, Peter Marc Jacobson.
The ex-couple ended things after Jacobson discovered he was gay, and years after, Fran said in June that they are best friends and he remains her soulmate.
The actress met her ex when she was fifteen and they worked together to create and produce the iconic CBS TV series "The Nanny," from '93 to '99. The TV star pitched the show to a CBS executive while sitting beside him on a flight, and the rest became history.
Fran will appear in the upcoming NBC series "Indebted," and although she's had some tough times in life, her belief that the best gifts come in the ugliest packages remains firm, and she continues to inspire people with her story.
Please fill in your e-mail so we can share with you our top stories!