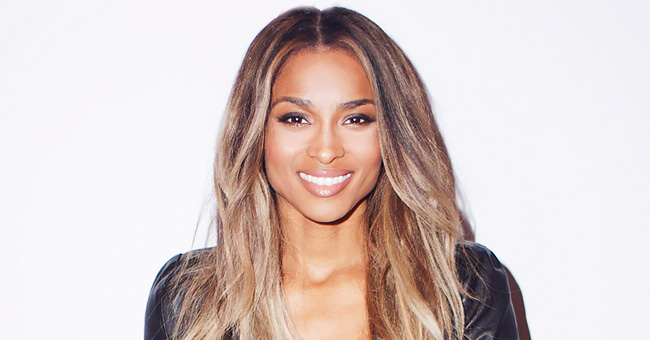 GettyImages
Ciara Hits the Milly Rock While Dancing to 'Baby Shark' Remix
Ciara is showing off her best "mommy shark" moves in a new Instagram video while dancing to an infectious remix of the child's hit song "Baby Shark." The singer proved she could dance to anything and make it look hot.
Ciara is making the best of this summer with her family, and her contagious energy and bright personality have given fans some memorable videos in the past week.
The "Level Up" singer recently shared a clip dancing ankle-deep on an infinity pool and with the ocean in the background. She looked gorgeous wearing a one-piece black swimsuit, sunglasses, and a backward red cap with her long curls falling on her back.
MOMMY SHARK
Ciara, a mother of two, hit the milly rock, twerked and turned while a club remix of the child song "Baby Shark" played in the background, and she seemed to know the song very well, moving her hips in perfect time to every beat of the bass.
Although she danced to the song for almost a minute, in the end, she walked toward the camera to say in between laughs, "My legs burn so bad!"
"Baby [shark]. #MommyShark #GoodTimes," she captioned the clip.
IT'S IN THE FAMILY
And Ciara was not the only one having fun at the pool. A day earlier, she shared a video of her daughter with husband Russell Wilson, Sienna Princess, also showing off her dance moves but with no music in the background.
The 2-year-old girl, donning a Burberry one-piece swimsuit, was shy at first, but as Ciara encouraged her saying "Go SiSi, Go Sisi, Go!" she started moving while giggling at her actions. "Mama! Shake your booty!" Ciara told the girl, and Sienna complied as the two broke into more laughter.
Ciara's son, Future Zahir Jr, also joined the fun a few days earlier. He was captured making his best Michael Jackson impression while dancing to "You Rock My World" to celebrate he lost his first tooth.
The 5-year-old even dressed himself up for the occasions, donning a white button-up shirt, a black and white vest, black pants and a striped fedora.
Ciara later told her fans that Future received $20 from the tooth fairy.
LOOKING FORWARD TO EXPANDING THE FAMILY
Last week, Ciara and Russell Wilson attended the ESPYS Awards for the fourth consecutive time as a couple, and when asked on the red carpet about the possibility of having more babies, they were straight in admitting they want one more kid for sure.
"I'm just saying three is a good number," Russell said, and Ciara added, "Three is my favorite number, but I can say, I am enjoying dancing with a flat belly."
"My answer is definitely yes. It's just when it's going to happen. I look forward to having more, for sure," the singer said, while Wilson, who says his wife looks beautiful when she's pregnant, added:
"I think it's the greatest miracle having children that's the thing… you learn patience, you continue to learn love, you learn what life is supposed to be like, that's the best thing about children."
For now, Ciara is getting ready to go on tour with her latest album, "Beauty marks," so a third baby will have to wait.
Please fill in your e-mail so we can share with you our top stories!