Russell Wilson, Ciara's Husband, Posts Video of Stepson Future Playing Football
Ciara's husband Russell Wilson knows how to get us swooning. The NFL star just shared a video of himself coaching stepson Future Jr., and it's too cute for words. The internet also can't stop shading the youngster's birth father, rapper Future.
Russell came into Ciara's life when her son was only ten-months-old; since then, the Seattle Seahawks Quarterback has not shied away from being a father figure in Future Jr's life.
In a recent video posted to Instagram, Russell, 30, is on a football field with a couple of other men as they train little Future. "Ready?" the athlete is heard asking as Future Jr., ball in hand, follows instructions by running across the field.
In his caption, Russell reveals that he's coaching his stepson to replace him in the nearest future:
"'I'm gunna play QB for the @Seahawks like you one day!' - Future

'I'll Coach you now & in 15 years you can replace me.' - Papa Russ"
The clip is a powerful depiction of the good father-son relationship that exists between Russell and the five-year-old, and social media users couldn't help noticing.
Still To Come: Earlier this year, Future Sr. seemingly tried to rain on [Russell & Ciara's] parade
While some Instagram users cheered Russell for taking another man's son as his, most were interested in throwing jabs at Future Sr., who is rarely seen with his son. The rapper has four other children by four other baby mamas.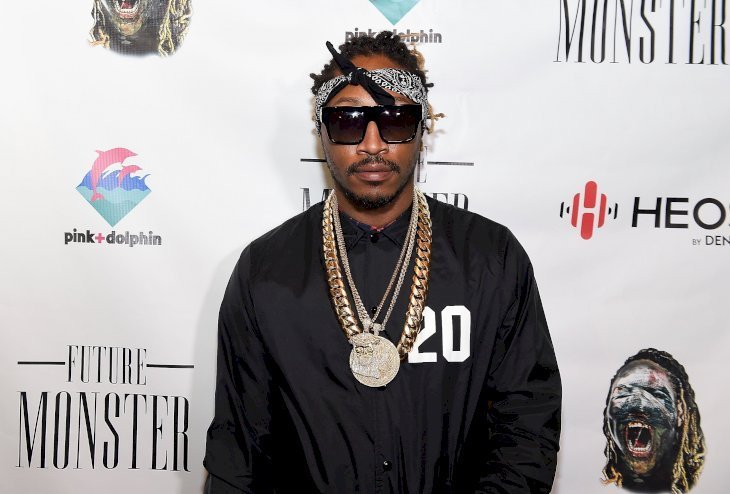 "Future punching the air somewhere," one fan wrote.
"While Future is too busy chasing women and making more babies," chimed in another person. "A real man is raising his son."
"Sooo happy he has a positive fatherly figure in you," echoed a third fan. "This is beautiful!"
Russell has been more than a role model to Future Jr., showing up at the little man's first official football game in March and cheering him on social media. It also doesn't hurt that Future Jr.'s bonus dad and coach is the NFL's highest-paid player with a $140 million contract.
Since tying the knot in 2016 and welcoming their daughter, Sienna Princess, a year later, Russell and Ciara, 33, have somewhat become the poster couple for true love.
The "Level Up" singer gushed about their relationship in a recent interview, saying:
"It was different. I never had that feeling in my life. It was just like, it was calm. It's a different level of love."
Earlier this year, Future Sr. seemingly tried to rain on their parade when he implied during an interview that Russell was letting Ciara dominate their marriage. "He [Russell] do exactly what she [Ciara] tell him to do," said the rapper. "He not being a man in that position."
Russell and Ciara did not respond to his comments, but Future Sr. did admit on the same platform that he is in support of the football player coaching Future Jr.
"He talented. Why wouldn't I want a championship player coaching my son?" he said. "I want the best for my son."
And by all indications, Future Jr. is getting the best.