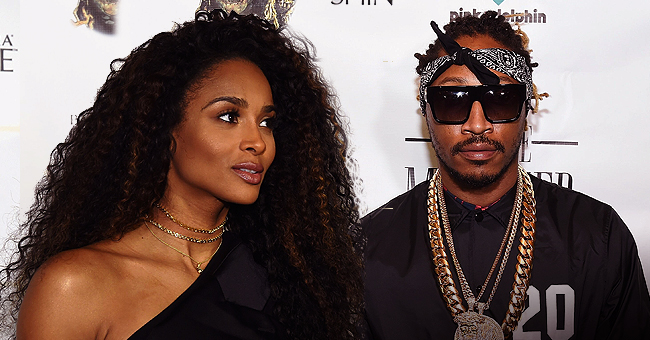 Getty images
Ciara Talks Split from Ex Future & Meeting Russell Wilson on 'Red Table Talk'
Ciara is getting candid about her break up with former fiancé, Future, revealing how her parents indirectly helped her make the decision and the heartbreaking aftermath.
The "Level Up" singer and Future, 35, went their separate ways in 2014, only three months after they welcomed their son, Future Jr.
Ciara, 33, is now married to NFL star Russell Wilson and they share a daughter Princess Sienna, but during the latest episode of Jada Pinkett-Smith's Facebook Watch series "Red Table Talk," the singer confessed that it wasn't easy walking away from her former beau.
"I grew up with my mom and dad being together. The idea of it being mommy and daddy that made baby," said Ciara. "Also, you're living your life in front of the world, so that adds a whole 'nother layer. I feel like I'm failing right now, they gon' roast me. Here they come in the comments section."
MAKING CHANGES
The fear of wasting her life in an unhealthy relationship, however, got the singer to start accepting the unpleasant reality.
"I realized that I have to start making different decisions. Period!" she told Pinkett-Smith and co-hosts Willow Smith and Adrienne Banfield-Norris.
Ciara recalled thinking about how she wasn't experiencing the kind of love she wanted for her and her son and how the realization led her to "commit to pulling through."
'I DON'T LIKE BEING SAD'
"If I chose not to commit, then I was gonna fall apart," she continued, adding:
"I'm really afraid of losing myself and I think if you sit in situations that aren't healthy or you let them linger too long, you start to lose yourself. I don't like crying all the time. I don't like being sad, so I'm like 'How do I get out of this?' 'cos I like being happy!"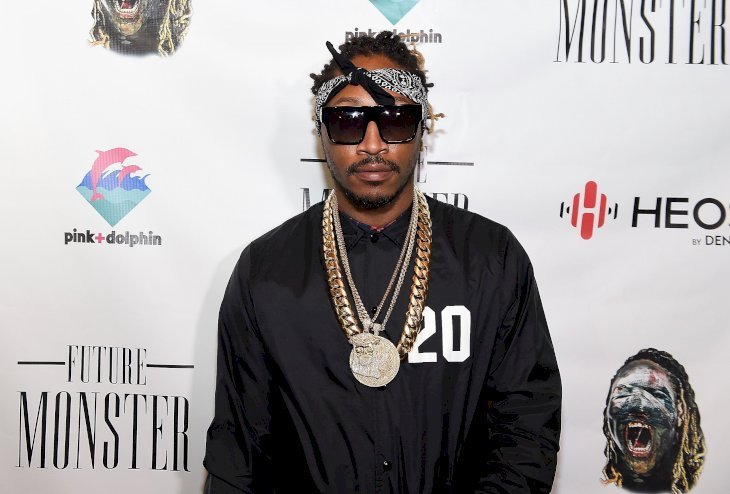 Rapper Future at Future Monster Halloween Costume Party on Oct. 28, 2014 in Norcross, Georgia. | Photo: Getty Images
A WORTHY STANDARD
All the while she was uncertain about her next move with Future, it was her dad's love that got her through and helped her see the light, disclosed Ciara.
"It would get to a point where I was like, my dad wouldn't do this to my mom. This can't be love," she explained. "I've always had the same goal of wanting to be loved a certain way, but I was just walking in the wrong direction."
NEW BEGINNINGS
Ciara shared that even though she was heartbroken to be a single mom, she had to move on, love herself, and change her desires.
Eventually, Wilson came along when Future Jr. was ten-months-old.
"It was different," Ciara gushed. "I never had that feeling in my life. It was just like, it was calm. It's a different level of love."
A DIFFERENT KIND OF LOVE
"When we talked, we were connecting in every way. …His conversation was different, the way he looked at life was different, the energy with my son just felt right, and then, of course, the consistency. He's consistent! That consistency is so crucial. …Whenever he would think of me, he would always think about my son, and to love me is to love my son. We come together. It's dope. It's a different level of love."
Ciara and the Seattle Seahawks quarterback tied the knot in 2016 and welcomed their daughter a year later.
"If I wouldn't have gone through those things, I may not appreciate the man I have in my life," Ciara concluded. "I believe in my journey happening in front of the world for a reason."
Please fill in your e-mail so we can share with you our top stories!