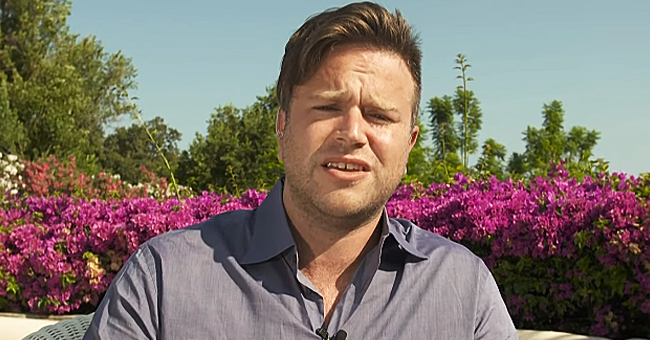 youtube.com/Good Morning Britain
Robin Williams' Son Zak Opens up about Losing His Father
Ahead of what would be the late actor and comedian's 68th birthday, his oldest child talked to Good Morning Britain to discuss the memory of his father, who passed away nearly five years ago already.
On July 18, 36-year-old Zachary Pym Williams, known as Zak, made a remote appearance on Good Morning Britain (GMB), where he recalled how it was to deal with his father's fame, mental health and his tragic passing.
ROBIN'S FIRSTBORN
Zak is the oldest of Robin's three children, and he is followed by 29-year-old Zelda and 27-year-old Cody.
Zak was the product of Robin's marriage to his first wife Valerie Velardi, while Zelda and Cody are the children the actor shared with his second wife Marsha Garces.
Nowadays, Zak has become a mental health advocate, inspired by his father and his tragic fate.
SHARING HIS FATHER WITH THE WORLD
Although he has only good things to say about his famous father, he recalled how hard it was to "share" him with the entire world because of his public status, and he acknowledged the love Robin had for his job and his audience.
"He still went out and wanted to share you know his feelings of kind of laughter and humor with the world. And while he was suffering and struggling he still went out and performed," Zak said.
DEALING WITH ROBIN'S MENTAL STRUGGLES
The conversation then migrated to the subject of Robin's "mental struggles," with GMB host Ben Shephard asking Zak how did that manifest in the actor's his family life.
Zak said that more often than not his father kept his mental struggles to himself and what was really difficult when a member of the family sensed that something was wrong was to get Robin to open up and share his feelings.
"It was sad to see someone who was suffering there was helplessness from my part. I didn't know what I could do or how I could be of best support," Zak admitted.
AFTER ROBIN'S DEATH
According to Zak, the celebrity status of his father was especially difficult to deal with following Robin's suicide, since he felt he had to support his huge community of fans and had little time to work through his own grief.
"It was hard to differentiate between what involved private grieving and experiencing that loss versus public grieving and experiencing that type of a community interaction and communicating, and I wasn't prepared," he added.
"The boundaries of in terms of how I experienced grief and shared my feelings and how the world experienced and shared their feelings was blurred in a lot of ways," Zak continued.
He finished by sharing how unreal it still was for him that his father was not around, even if five years have gone by, and he also thanked Robin's fans for their continuing support and for keeping the memory of his father alive.
HE GREW TO BECOME A MENTAL HEALTH ADVOCATE
Although Robin wasn't very open about his own struggles, he was passionate about getting others to leave the taboo about talking about mental health behind, as GMA host Kate Garraway pointed out.
Nowadays, Zak has become a mental health advocate, inspired by his father and his tragic fate. He recently lent his image and testimony to an Instagram campaign called "Faces of Fortitude."
The campaign aims at offering a "safe space" for individuals affected by the suicide of a beloved one, with several participants sharing their perspectives and personal stories.
Please fill in your e-mail so we can share with you our top stories!