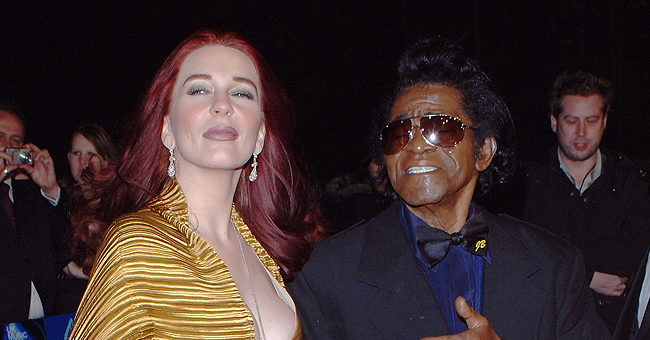 GettyImages
James Brown's Widow Claims He Was Drugged and Murdered in New Interview

Thirteen years after the death of singer, James Brown, his ex-wife finally voiced out her fears concerning his cause of death. She called out the police force to reopen the investigation as she claimed the late singer did not die from natural causes.
A CONTROVERSIAL LOSS
Legendary singer, Jae Brown died in 2006 after battling with cancer for a record time. His death was attributed to a heart failure resulting from his failing health condition.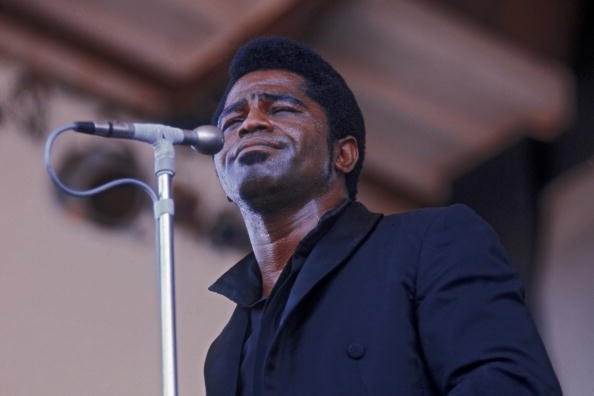 Late American singer, and songwriter James Brown performing at the Newport Jazz Festival in 1968. | Photo: Getty Images
No autopsy was carried out on the body after his death, as directed by the late star's daughter, Yamma Brown. Following James Brown's death, several people have raised concerns over the suspicious circumstances surrounding the loss.
According to CNN, over twelve people have called for an inquiry into the death of the late star, while airing their suspicions that he was murdered. More complicated is the fact that the doctor who did the Musician's death certificate also shared his doubts, explaining that the death was unexpected because the soul star's condition was stable.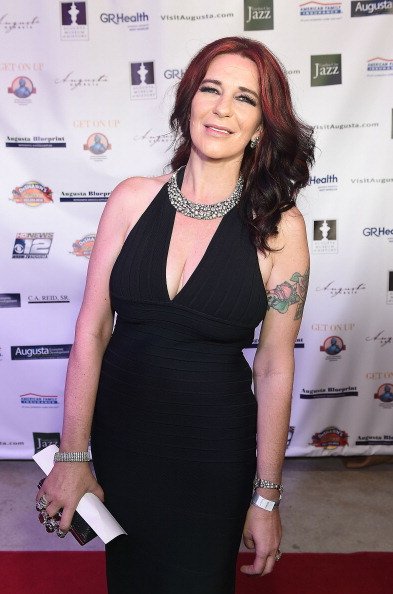 Tomi Rae Brown at the Get On Up premiere on July 24, 2014 | Photo: Getty Images
THE LATE SINGER'S WIDOW SPEAKS UP
The former wife of the late soul singer, Tomi Rae Brown decided to break her silence after over a decade of watching the scenes play out.
Tomi Rae opened up that she believes that the R&B singer was murdered, contrary to the belief that he died of heart failure. The 50-year-old stated that her ex-husband was drugged by people acquainted with him, which eventually led to his death on that faithful Christmas day. She believes the tragic loss was a case of murder and has called out the police to carry out further investigations on the issue.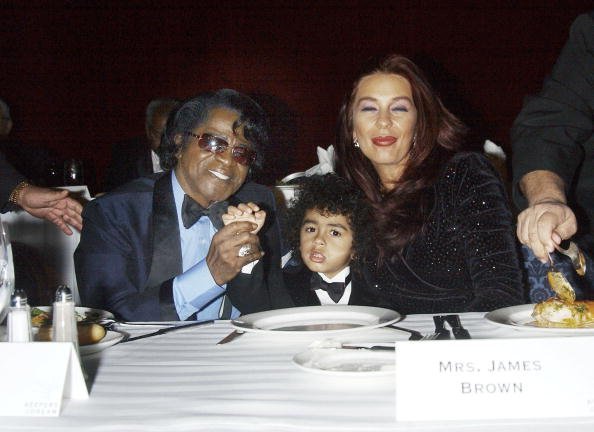 Late singer James Brown, his son and wife the "Keepers of the Dream" gala dinner | Photo: Getty Images
Tomi Rae gave a firsthand account of every circumstance that led to his death, including how she kept finding drugs all over the house before his demise. Her attempts to get rid of them for good, and keep them away from the singer was to no avail as they kept showing up even after throwing them out continually.
"Some people around him gave him these stuff," she said. "He was never into drugs until he got to his 40's."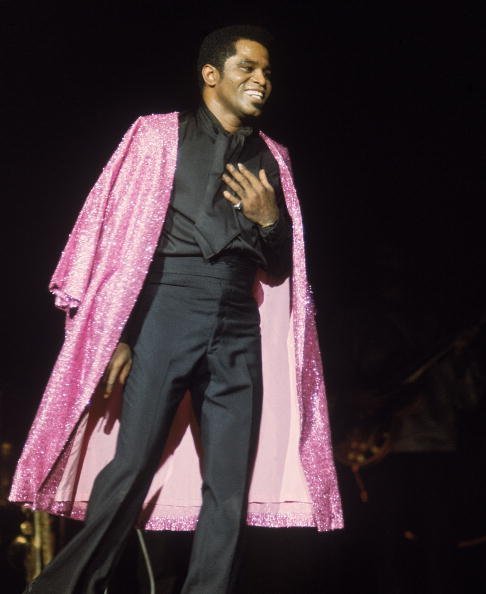 There are new claims by James Brown's wife that the singer was murdered | Photo: Getty Images
AN EARLIER MURDER
The 50-year-old's account follows her earlier claim that the Musician's third wife was also murdered. This she revealed to CNN, telling them that her late husband believed that Adrienne, who was thought to have died from a drug overdose in 1996, was murdered by her doctor.
Further investigations revealed that before Adrienne's death, she accused Brown of domestic violence against her, and feared for her life afterward. These claims were corroborated by the evidence presented by songwriter, Jacqueline Hollander who alleged that the legendary soul star once raped her.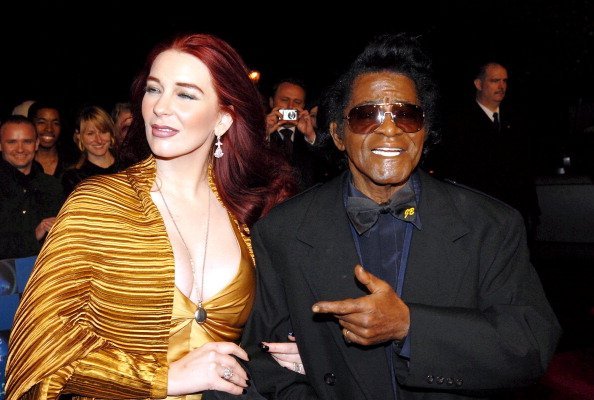 James Brown and wife Tomi Rae during UK Music Hall Of Fame 2006 | Photo: Getty Images
No move has been made by the police to investigate this turn of event. If anything is to be proven, however, an autopsy must first be carried out on the deceased, whose body remains mummified and kept in possession of one of his numerous children.
Please fill in your e-mail so we can share with you our top stories!