Bear Brown Gets Fans' Stamp of Approval after Sharing a Photo of His New Girlfriend
Bear takes to his Instagram page to share an image of his new girlfriend and has gotten his fans really excited with many having kind words to say.
The Brown family, as well as fans of The Alaskan Bush People, witnessed a dramatic change over the past few months following the family's relocation from Alaska.
The move was out of necessity after, Ami Brown, who is the family's matriarch, was diagnosed with cancer, and needed a more conducive environment for proper treatment.
Now in the suburbs of Washington state with their 435-acre property in the North Cascade Mountain, the family shares a new experience.
Starting from 31-year-old Bear Brown, who shared an image of his new girlfriend on his Instagram page and fans can't help but be thrilled.
The post featured a beautiful unknown lady who had a slight grin on as she lowered her head while the photograph was taken. 
Bear captioned the image;
"I saw an angel today! And got a picture of her!"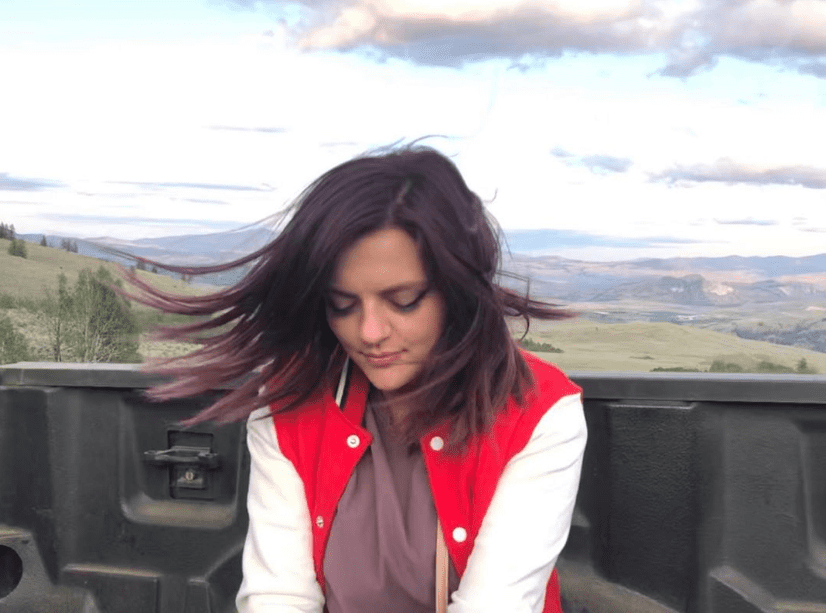 It was apparent his fans were quite excited about the new development, and they took to his comment section to show exactly that.
A particular Instagram commenter wrote;
"Why (You) are honestly the sweetest person alive" before ending it with a crying face emoji.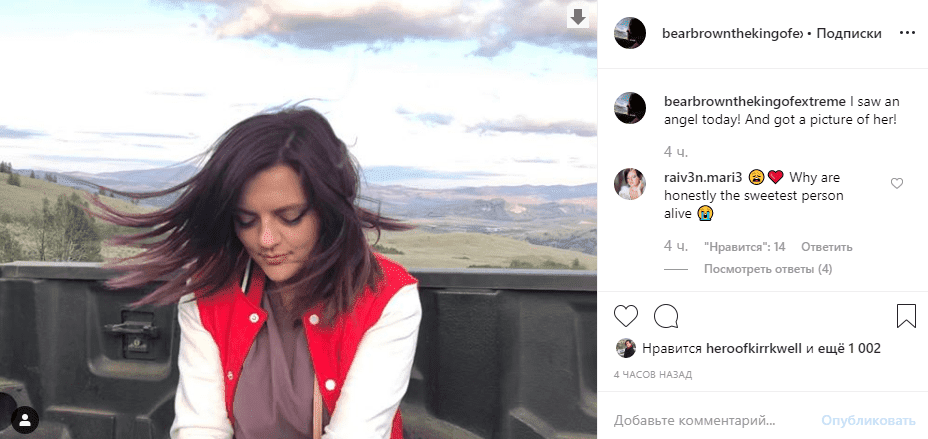 This somewhat exciting and good news is bound to lighten up the mood for Bear and his fans following the announcement of Ami's diagnoses. Although reports revealed that she's now in remission, she and husband, Billy still travels to Los Angeles every three months for her regular checkups.
Although fans might be familiar with the Brown family faces on their screens, there are still some details about them which remain unknown. Here are some surprising facts about the members of the Alaskan Bush People.
BILLY IS ACTUALLY FROM TEXAS
Unknown to fans of the show, patriarch, Billy Brown is a native of Texas and not Alaska, and more enjoyable, he lived in Texas up until 2012.
THEY HAVE NICKNAMES
Did you know that Bear Brown and Bam Bam are nicknames? You probably didn't. Bear's original name is Solomon brown while that of Bam is Joshua.
IT'S ACTUALLY FROM A STORY IN A BOOK
According to reports, the whole idea of moving to Alaska to live and survive freely in nature was coined from a book written by Billy in 2007.
RUMORS STATE THAT THEY LIVE IN AN HOTEL IN ALASKA
For those that are accustomed to the family's show, the onscreen recordings reveal that the family lives in the wilderness to survive but according to Alaska natives, the stay in a comfortable hotel known as Hoonah. This remains unconfirmed.