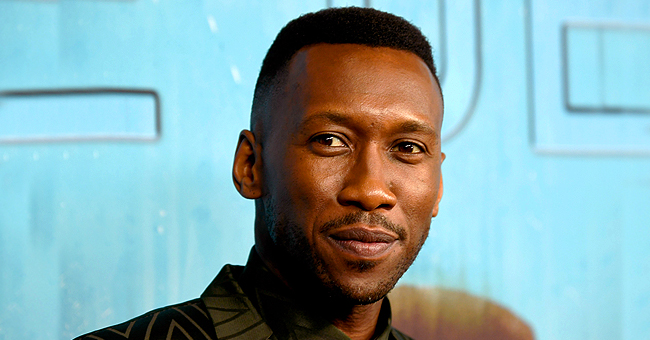 Getty Images
Mahershala Ali Is the Next 'Blade', Marvel Reveals at Comic-Con 2019
Mahershala Ali is set to star as the next "Blade" in its upcoming reboot as announced by Marvel in Comic-Con 2019.
It's been a big week for Marvel as they announced exciting news in this year's Comic-Con in San Diego. They revealed the next phase of the Marvel Cinematic Universe, and fans are thrilled. One announcement that they made was that two-time Oscar winner Mahershala Ali will be joining the team as Blade.
Of course, as Marvel announced the next phase which includes "Blade," Ali was present and was given a hero's welcome wearing a "Blade" hat.
On "Blade"
Blade, in the MCU, is a half-human half-vampire, who hunts down the undead. The hero was first adapted into a movie in 1998, starring Wesley Snipes. He went on to reprise his role in 2002 and 2004.
Now, to introduce "Blade" to the next generation of Marvel fans, Ali is set to introduce a new look to the well-loved character. He previously won two Academy Awards for his stellar performances on "Moonlight" and "Green Book." His most recent project is HBO's "True Detective."
Marvel's Phase 4 Productions
Marvel's Phase 4 productions which will run through 2021, includes "Black Widow," which is set to be released on May 1, 2020. With Disney+, they are also set to do some shows including "The Falcon and The Winter Soldier," and "Wandavision."
As for blockbuster movies, Angelina Jolie, Richard Madden, Kumail Nanjiani, Lauren Ridloff, Brian Tyree Henry, Salma Hayek, Lia McHugh, and Don Lee will star on "The Eternals," which is the blockbuster movie that comes next on November 6, 2020.
In 2021, Marvel kicks off with "Shang Chi and the Legend of the Ten Rings," and "Doctor Strange in the Multiverse of Madness," which is slated for a May 7, 2021 release and will be the first horror movie in the Marvel Cinematic Universe.
Last on the slate is "Thor: Love and Thunder," which hits theaters on November 5, 2021, and will feature Natalie Portman as Mighty Thor.
On Marvel and the Oscars
In the diverse Marvel Cinematic Universe, "Black Panther" made history as the first Marvel film to win multiple awards and an Oscar.
"Black Panther" being the first Marvel movie to win an Oscar, was a big win, especially since it featured a Black lead character.
With Ali joining the slate of Marvel stars, could he possible bag his third Oscar?
Please fill in your e-mail so we can share with you our top stories!