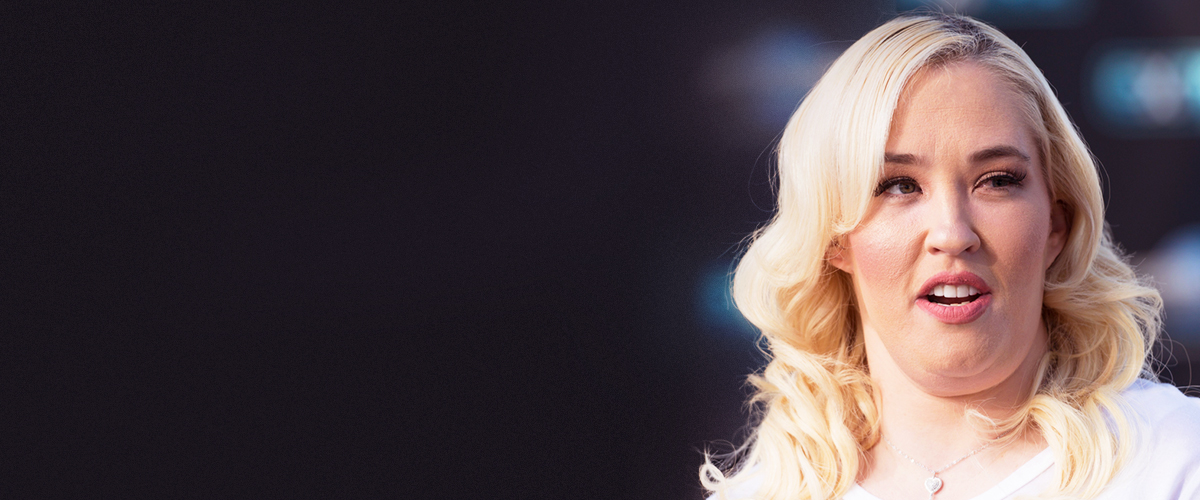 Getty images
Mama June's Daughter Pumpkin Poses with Honey Boo Boo Thompson in New Photos

"Mama June" Shannon's daughter, Lauryn "Pumpkin" Shannon currently has her younger sister "Honey Boo Boo" staying with her, and the pair seem to be having a swell time together if recent pictures released by Lauryn are anything to go by.
LAURYN'S PICTURE POSTS
Lauryn, 19 posted new pictures on her Instagram account, which had her sister, Alana "Honey Boo Boo" in it. The first picture showed them at Krab Queenz restaurant, a seafood restaurant based in Los Angeles. They were joined in the picture by Lauryn's husband, Joshua Efird and their daughter, as well as Brandi Snail, and Gina Rodriguez.
Lauryn captioned the post by thanking Brandi and Gina for making her husband's birthday a success. She ended her caption by wishing Efird a happy birthday.
Lauryn's second picture post showed her and Alana at a hair salon, flanked by two other women. The girls looked happy in the picture, and Lauryn's caption was a shout out to the salon for making her hair look good.
One of the comments on the post came from Lauryn's mom, Mama June. Her comment was very casual and angered fans who feel she should do more to fix her family ties. Others also criticised Mama June for sticking with her boyfriend instead of her family.
BROKEN FAMILY TIES
Despite the girls' smiling faces in the posted pictures, all hasn't been going well in their family. Alana, 13 recently moved into her elder sister, Lauryn and her husband, Josh's home due to ongoing legal issues.
Mama June and her boyfriend, Geno Doak are accused of domestic violence; they were also alleged to possess cocaine when they got arrested in March.
Alana "Honey Boo Boo" Thompson has, however, vowed never to return to her mother's house if she continues her relationship with Geno Doak. Geno's history of substance and drug abuse has not endeared him to Mama June's family members, and would likely hamper her chances of having full custody of Alana.
Questions are now being asked about the family's reality television show, "Mama June: From Not to Hot," with fans suggesting Lauryn and Alana may start a separate reality show, different from their mom's.
That suggestion emerged from a cryptic picture posted by Alana while in a car with Lauryn. The post was tagged: "It's a wrap," making fans believe that the girls may have a secret project in the works.
Please fill in your e-mail so we can share with you our top stories!