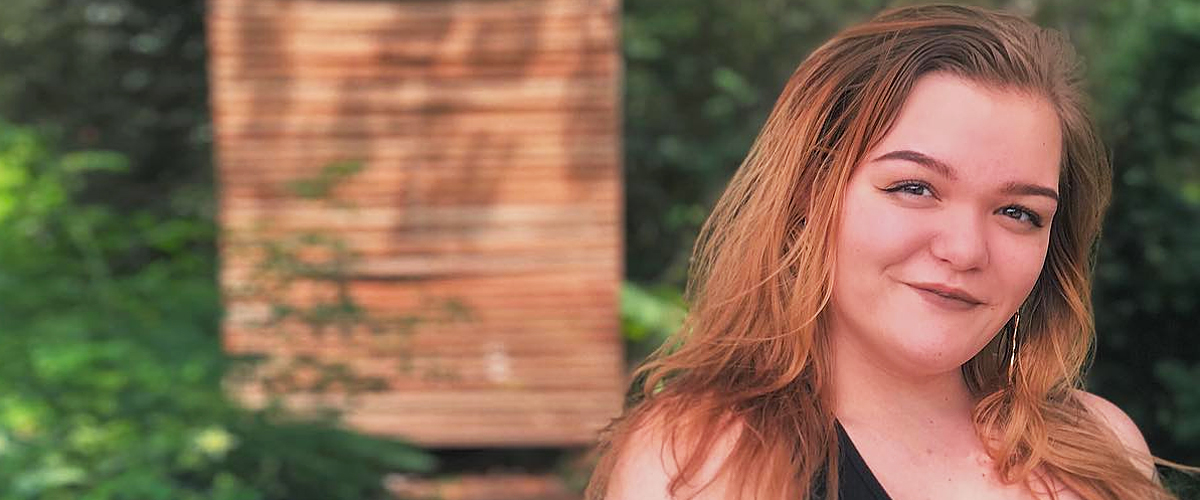 instagram.com/bonniejoc
Bonnie Chapman Reveals the Last Words Beth 'Ever Said to Her' before Passing Away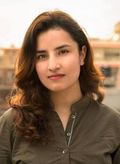 In a tear-jerking Instagram story, Bonnie Chapman revealed her mother Beth Chapman's final words to her before the "Dog the Bounty Hunter" star tragically passed away on June 26, 2019.
Beth Chapman is dearly missed by family, fans, and loved ones. The reality star took her last breath on June 26 after losing a long battle with throat cancer.
As the world continues to mourn her tragic death, Bonnie Chapman took to Instagram to share a snapshot of the last message Beth sent to her.
Judging by the screenshot, it seems like the mother-daughter duo was talking about Bonnie's new tattoo.
After Bonnie sent her a photo of her new tattoo, Beth said that the new ink looked like "it hurt." She had always been such a loving mother.
"It hurt like a b****, you could see how much I was crying," Bonnie texted back.
Beth thought her daughter's tattoo was "very pretty" and made sure that she let her know. However, the message that followed would be her last words to her beloved daughter.
"No pain no gain," she wrote.
Little did Bonnie know that it would be the last conversation that they would share.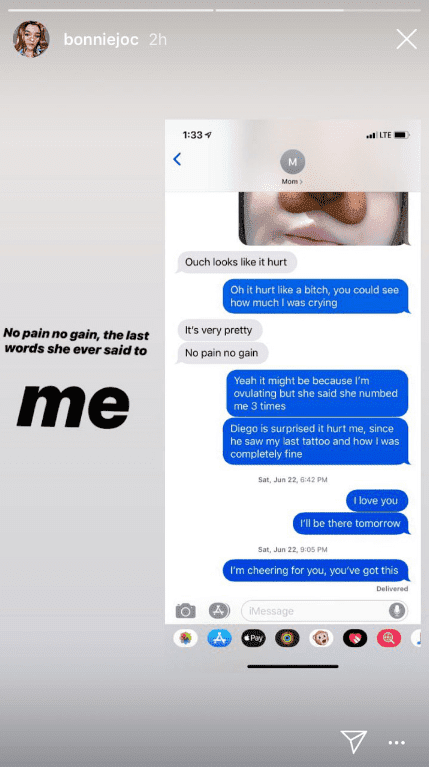 The last conversation between Beth Chapman and her daughter Bonnie Chapman. | Source: Instagram stories: https://www.instagram.com/bonniejoc
Like her father said, nothing can prepare you for the death of a loved one and it is pretty evident that Bonnie misses her mother deeply.
BETH'S FINAL WORDS TO DUANE "DOG" CHAPMAN
Before she was rushed to the hospital, Beth called her husband into the bathroom and asked him to look at her.
Beth Chapman and Duane Chapman. | Source: Getty Images
"Yeah, you're freaking beautiful baby," Duane replied, but Beth wanted him to see the pain that she was going through.
"'Look at me, Duane Chapman.' And I did, I always saw Beth and she said, 'Please, let me go."
Duane did not know what to say but he almost said, "I can't." Before he could say anything, Beth was struggling to breathe and he immediately called up an ambulance.
Beth was then transported to Hawaii Queen's Medical Center where the doctors placed her in a medically induced coma.
Four days after battling for her life, Beth took her last breathe in the hospital.
Please fill in your e-mail so we can share with you our top stories!