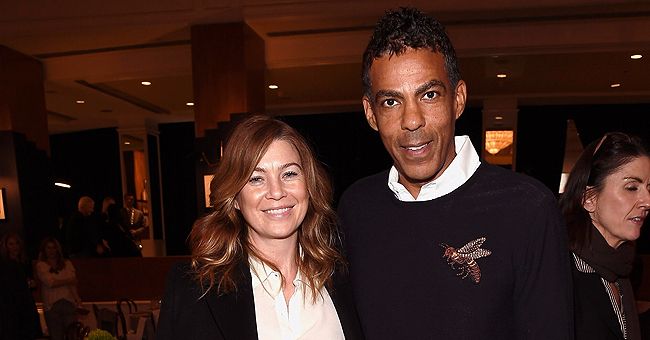 Getty Images.
Ellen Pompeo & Chris Ivery's Daughter Is a Mini Diva in Sunglasses and Turban
Ellen Pompeo, star of the medical fantasy movie, "Grey's Anatomy" shows off her daughter in a new picture. The biracial diva looked terrific in maxi sunglasses and a genie style turban as she gave off a fierce facial expression.
POMPEO'S DIVA DAUGHTER
Actress, Ellen Pompeo shared a picture of her four-year-old daughter, twinning with June Ambrose at a beachfront resort. Both Shiren and June wore a pair of maxi Sunglasses, with the self-taught stylist sporting a dark maxi blocker while the four-year-old diva rocked a classy leopard designed pair.
The author and costume designer appeared to be staring at something thrilling that left her mouth agape. The second daughter of singer, Chris Ivery, on the other hand, pulled off a fierce look as she maintained a stern face. Adorned in a brown turban, the little girl looked like a ferocious African Princess.
THE BAHAMAS AFFAIR
The pic, which has attracted well over two hundred and seventy thousand likes and six hundred comments was captioned:
"Bahama Mamas @juneambrose she sooo over you," referring to the celebrity stylist who featured in the photo carrying Pompeo's baby girl.
The founder of "The Mode squad" fashion line also shared a repost of the shot on her Instagram page @Juneambrose, and added the caption:
"And I love her for it!" including the hashtags, twinning and repost.
The stars are taking their Bahamas adventure to a whole new level, and little Shiren is all the better for it as comments on the cuteness of the little diva flooded the posts on both women's social media.
Here comes the newest child celebrity, whom many have concluded looked more like the brown-skinned fashion designer than the "Grey's Anatomy" star, who is white.
THE CHALLENGES OF BEING A WHITE MOM
According to the fictional character, Meredith Grey, in the award-winning medical-themed movie, being a white mom in America is much more daunting than most people cared to give credit for,especially when you are a white mom with biracial kids.
The "Grey's Anatomy" icon learned this firsthand after her twelve-year marriage to African-American singer yielded three beautiful mixed-race children. The actress revealed in an interview that she faced daily challenges over the skin color of her adorable children.
More daunting is having to be careful about what to say to the children, so as not to come off as being racist. But the 49-year-old was never one to let diversity get in the way of her relationship with her kids, or stop her from preparing them for what the world had in store for them because of their color.
She said:
"As moms and dads, we have the responsibility to expose our children to all different types of people. To show them the differences in the world."
REVERSE RACISM
Nothing prepares you for being a white advocate for people of color, or the negative reception that comes with it. The racial equality activist revealed this at the "Red Table Talk" with Jada Pinkett Smith and Willow Smith.
Ellen explained how she has learned to be unapologetic over whatever she said irrespective of whether a black person thinks it racist or come at her for it.
This came after the mother of three got backlashed on social media for using a black emoji in a post to celebrate the unveiling of an upcoming A&E documentary.
In her defense, she used the term, "Reverse Racism," which earned her more heated criticisms. The actress has however refused to be bothered with racial diversities, saying that it was easier to celebrate it and thank the universe for the gift of having people of color.
Her years of blossoming marriage to her husband, whom she met at a grocery store in 2003 is proof that racial diversity is overrated.
Please fill in your e-mail so we can share with you our top stories!