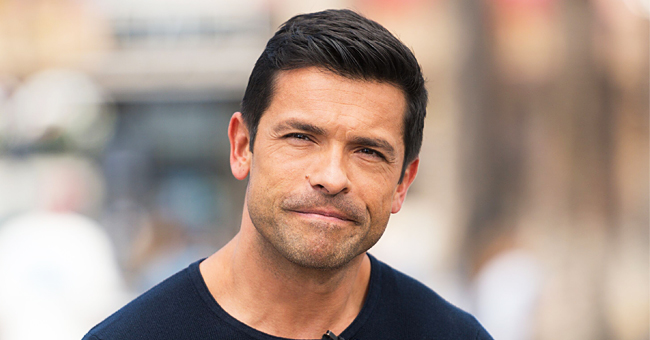 Getty Images
Kelly Ripa's Husband Mike Consuelos Agreed That Jake Gyllenhaal Would 'Make a Great Stepfather' to Their Kids

Kelly Ripa made a proposal Jake Gyllenhaal, which her husband, Mike Consuelos agreed to: "You're a hell of a guy, and he thinks you'd make a great stepfather to our kids."
During Friday's airing of "Live with Kelly and Ryan," the newest Marvel star, Jake Gyllenhaal, was offered a proposition by Kelly Ripa which was encouraged by an anonymous letter she received. The mother-of-three, alongside host, Ryan Seacrest explained how the message reached her.
A FAN'S LETTER
"Now, I have received a letter from my neighbor who received a letter addressed to me to their address; and said: 'I think this is for you, I accidentally opened it,'" Ripa said.
The letter was dated in February and explicitly told the host to "divorce" her husband, Mark Consuelos, and instead marry Gyllenhaal, adding that the idea was the best decision for her children.
Gyllenhaal definitely didn't expect what the letter said and reflected on the "Spiderman: Far From Home" star's shocked expression. He then replied to Ripa: "It feels like a lot of pressure for a moment like this. I'm open to it."
OPEN-MINDED MARK
While many might think the "Riverdale" star was furious with the fan's reaction, Ripa assured everyone that her husband was pretty okay with the proposal, adding that she discussed it with him before telling Gyllenhaal.
"I ran it by Mark, he thinks you're a hell of a guy, and he thinks you'd make a great stepfather to our kids," Ripa joked.
Seacrest remarked that Gyllenhaal's traveling might not work well with raising a family, but Ripa begged to disagree, adding that the "upside" will be the "airport gifts" her kids will receive.
HAPPILY MARRIED
Ripa and Consuelos have three beautiful kids together, Michael, 22, Lola, 18, and Joaquin, 16, and have been happily married for years. They met in 1995 on the set of "All My Children," where they played each others love interest.
A year later, they eloped and, but never exchanged rings on their wedding day; and so for their tenth anniversary, they shopped for rings to signify their everlasting love and promise.
Please fill in your e-mail so we can share with you our top stories!