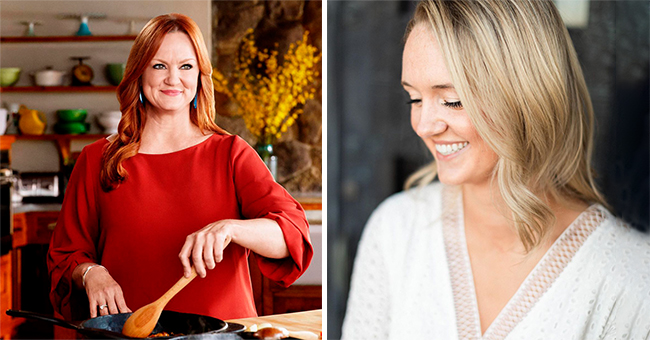 instagram.com/thepioneerwoman
Ree Drummond's Daughter Paige Heads to Christian Summer Camp 2 Months after Her Arrest
Paige Drummond, the daughter of Ree Drummond was arrested a few months ago for being drunk in public. About a week ago, she revealed that she was going to attend a Christian summer camp.
On an Instagram post, the teenager shared that she was "filled with so much joy and so much excitement because the Lord has called me to work at kanakuk kamps this month!" She also revealed that she would be attending the camp until August 9.
In the meantime, she invited her fans to write to her and included a postal address. Paige is the daughter of The Pioneer Woman and Food Network star Ree Drummond.
Responding below the post, Ree told her daughter that she loved her and missed her already, including a red heart emoji. It isn't clear if Paige chose to go to the camp or if it was done as a way to punish her for her arrest.
Despite the unsurety on who chose the getaway, the teenager appears to be enjoying the camp. In a post she uploaded on Saturday, she shared how her first week had been "pure joy!"
According to the caption, she couldn't wait for the next three weeks. Kanakuk Kamps is a camp for young people "so they can return to the tough world of teens refreshed physically, emotionally, and spiritually," according to the website.
About three months ago, Paige was arrested in Stillwater, Oklahoma for appearing "in a drunken condition," according to the police report. She was also found with an open beer.
Even though she was arrested, she won't have a record as a court chose to expunge it. However, Ree's daughter had to pay her dues in the amount of $404.50 in court fees.
Paige was also arrested for underage drinking at the time. Documents said she had "unlawfully possess[ed] and consume[d] a non-intoxicating beverage, containing more than one-half of one-percent of alcohol measured by weight, in a public place."
The teenager's father is Ladd Drummond and she has a sister Alex, 21, and two brothers Bryce, 16, and Todd, 15.
Please fill in your e-mail so we can share with you our top stories!