Kim Kardashian and Kanye West's Daughter North, 6, Wore a Nose Ring on Her Grandmother's Birthday
On Monday, the Kardashian family celebrated grandmother Mary Jo Campbell's birthday. Kim Kardashian's eldest child was seen with a new accessory and the reality star was quick to explain what it was.
To celebrate grandmother Mary Jo Campbell turning 85, some of the Kardashian clan took to social media with a photoshoot. The Instagram images included Kim Kardashian's daughter North West, 6.
North was pictured in one Instagram Story image posing alongside her aunts Kourtney and Khloé Kardashian and her two cousins. One thing that was different about her was that she wore a nose ring.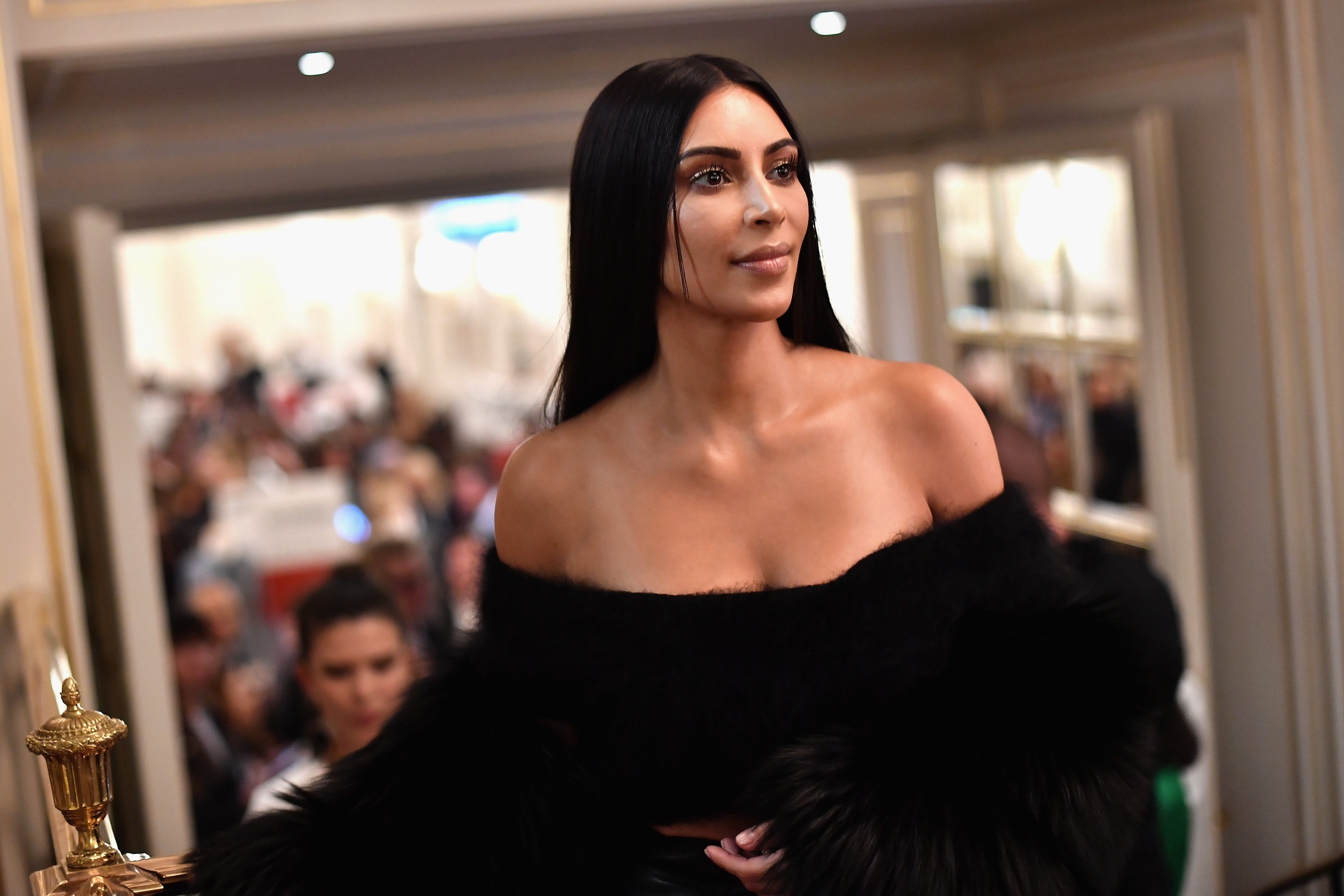 To dispel the backlash from fans being upset about the apparent piercing, Kim wrote on top of the image that it was a "fake" nose ring. She also added other images where she was seen pouting with her daughter.
All the photos were part of a celebration for Campbell's birthday. Kanye West's child seems to have a keen interest in fashion just like her famous parents.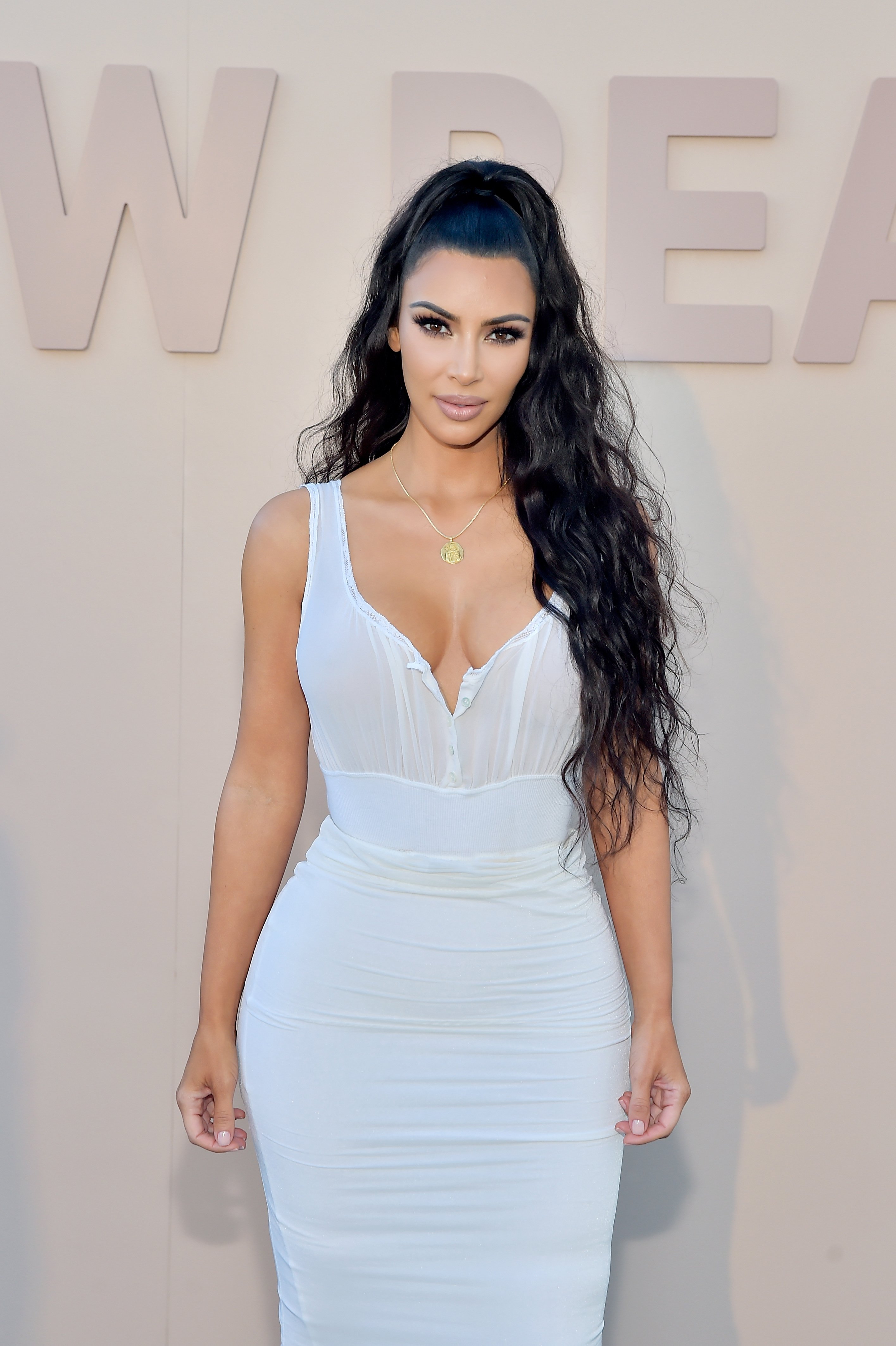 During an interview with The Hollywood Reporter, Kim recently revealed that her eldest child was "finding whatever she likes, whether its kids or adults." Her mother explained that the little girl would cut "it down and making it into her size." 
The reality star and businesswoman isn't new to social media trolling and mom-shaming. In the past, her fans have criticized how she parents her children.
In March, she posted an image of a church visit where she applied black lipstick on her daughter. Last year, for a Christmas party, North wore red lipstick during a family gathering. 
On both occasions, her followers chided her for allowing a child that young to wear lipstick. However, the criticism hasn't swayed her in the least.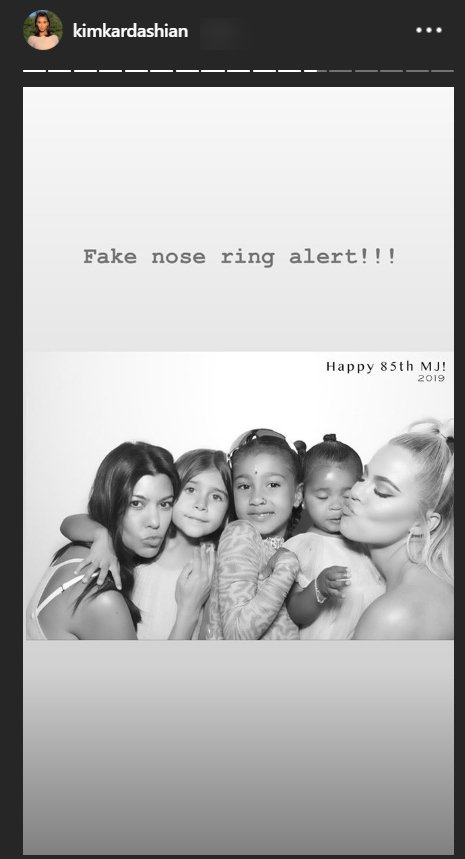 During a Refinery29 interview, Kim revealed that little North loved makeup and cosmetics. The mother explained: "She had friends over this weekend and some of her girlfriends came and they were just all in her room, giving themselves makeovers."
She also confessed that whenever she received makeup products from companies, she would give them to North. Kris Jenner also took to her own Instagram to share pictures of her posing with her daughter's and her mother Campbell.
Kim and Kourtney's daughters North and Penelope had a joint birthday party on Saturday. The Keeping up With the Kardashians stars had the theme "Candyland" for the event.
Penelope only officially turned 7 this month. A clip from the Kardashians reality show revealed how the pair dealt with conflicts as they planned the event.