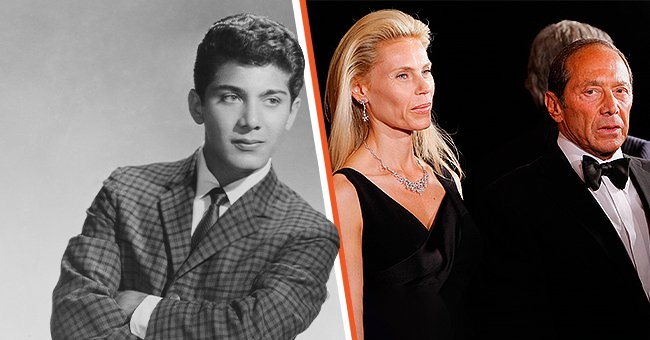 Getty images
Paul Anka's Ex-wife Barred from Contacting Their Son - She Says He Unfairly Used His Fame in Court
Besides being a musician and actor, Paul Anka is also a proud parent of six children. Sadly, the star had a sordid fight for the sole custody of one of his children from ex-wife Anna Åberg.
Paul Anka, 80, is more famous for being a legendary singer, songwriter, and actor. However, the star who wrote the lyrics to Frank Sinatra's song "My Way" is also a father with love for large families, and he has just that.
One of the things that stand out about him is his overwhelming success in the entertainment industry. These include Paul's 1983 collaboration with another icon, Michael Jackson, in the songs "I Never Heard" and "Love Never Felt So Good." The former was later retitled as "This is it" during its 2009 release.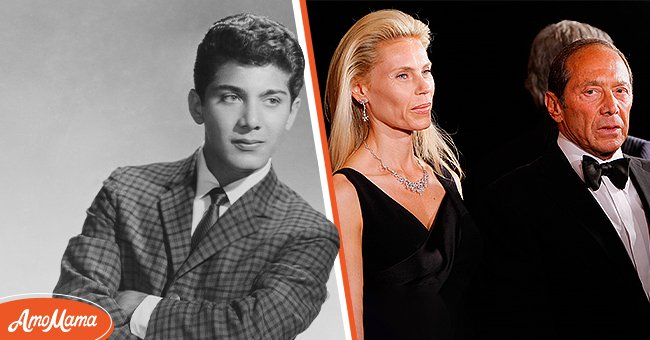 Paul Anka in an unspecified photo in circa 1960, and him with Anna Yeager at the 39th Annual Songwriters Hall of Fame Ceremony on June 19, 2008, in New York City | Photos: Michael Ochs Archives & Jemal Countess/WireImage/Getty Images
PAUL'S FIRST ACTING GIG
In 1962, the Syrian-Lebanese star got his first acting role in the movie "The Longest Day." The film ended up becoming his biggest launchpad into the hall of fame.
Paul was also a member of Canada's Walk of Fame and the Canadian Music Hall. As a parent, the star, who has a Canadian-American background, has five daughters and one son.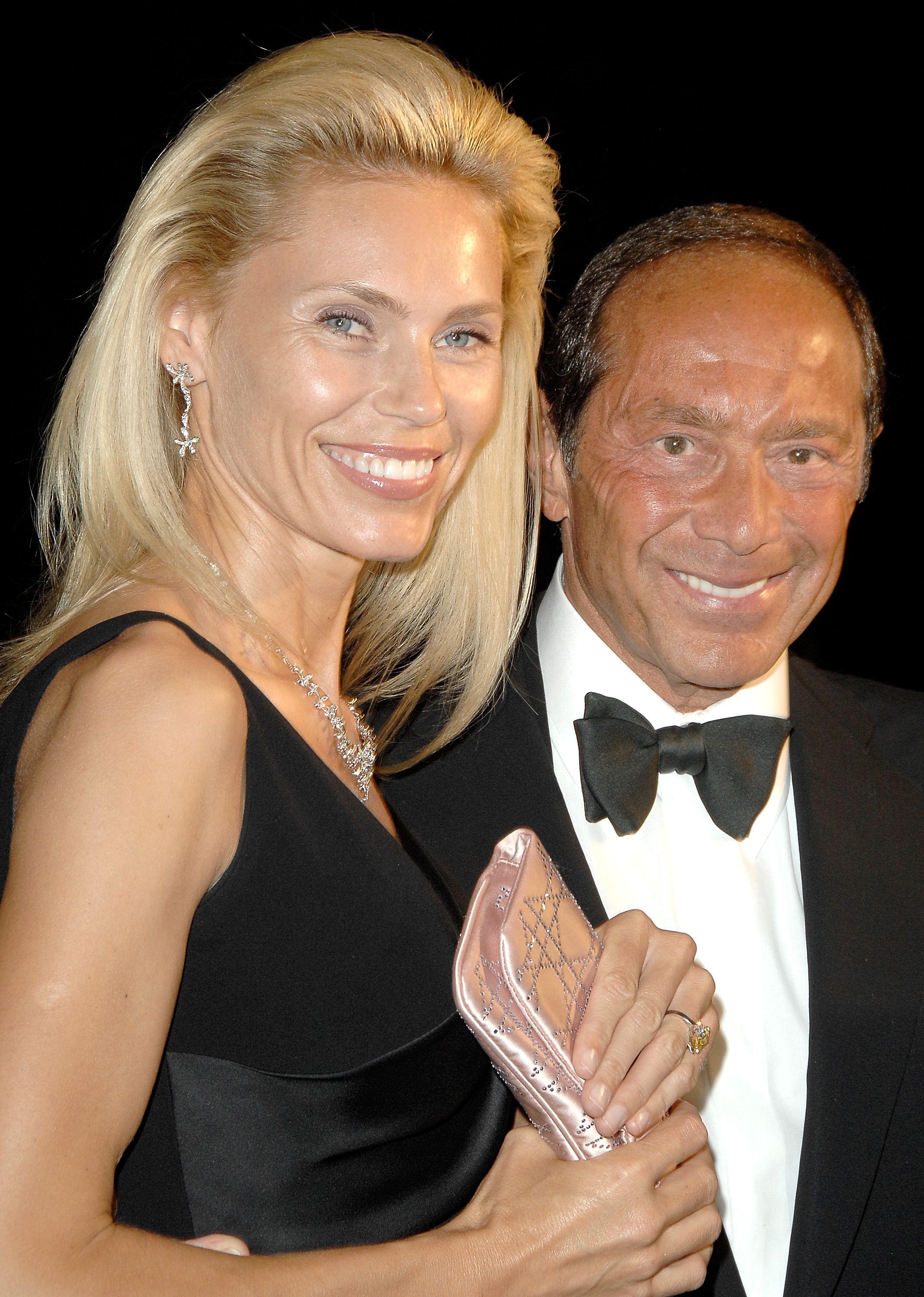 Anna Åberg and Paul Anka at the 39th annual Songwriters Hall Of Fame Awards dinner on June 19, 2008, in New York | Photo: Joe Corrigan/Getty Images
HIS MARRIAGES
In 1963, Paul married the former fashion model, Anne Zogheb, and they stayed together for 38 years. During that marriage, the happy couple welcomed their five daughters.
Sadly, the couple's marriage failed to last forever, and they divorced in 2001. In 2005, the artist and his new partner, Anna Åberg, had one son before getting married in 2008 and divorced in 2010.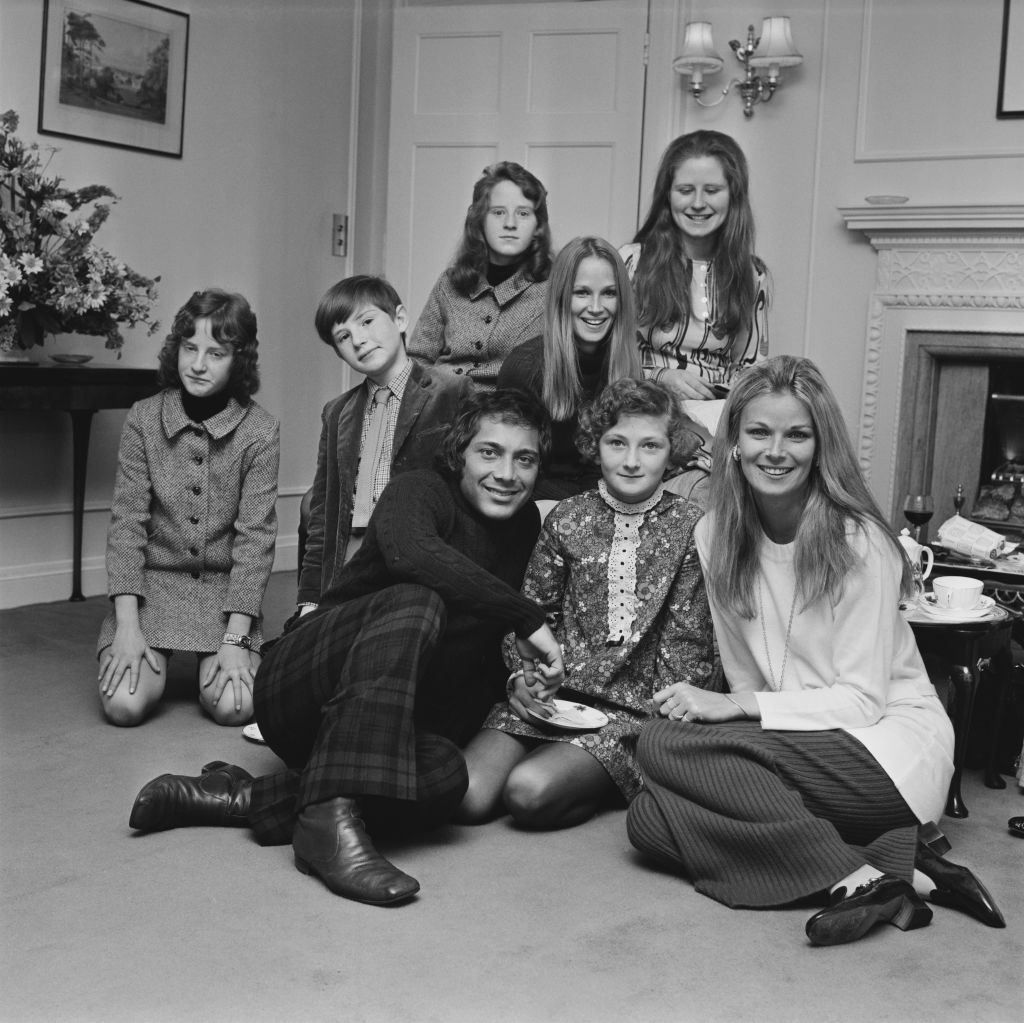 Paul Anka with his wife Anne De Zogheb and relatives in London, the United Kingdom on January 11, 1971 | Photo: Dove/Daily Express/Getty Images
They say the third time is a charm, and that's what happened when the Juno Award-winner got married in 2016 to his current wife, Lisa Pemberton. Besides being his wife, Pemberton also serves as Paul's children's stepmother.
PAUL'S KIDS AT A GLANCE
The co-founder of ARHT Media's children are mostly adults now and have different careers. Some have even started their own families but remain a united front in all circumstances.
The unity they share was quite evident in a July 31, 2019, Instagram image that Paul shared. The singer shared the photo that showed him with his whole family, smiling as he celebrated his birthday.
One peculiar that stands out about the Anka girls is their names. All their names begin with the alphabet "A" - in order of their birth, we have Amanda, Anthea, Alexandra, Alicia, and Amelia Anka.
THE CUSTODY BATTLE
In late June 2017, Paul celebrated a well-deserved victory when he won custody of his son, Ethan, then-11. The boy's mother, former Miss Sweden, was also barred from having any contact with him, with the singer stating:
"It's the greatest day of my life. This was all about protecting Ethan. The system has worked."
At the time, the former beauty queen hadn't seen Ethan in over two years after the boy testified that he "has an intense dislike of his mother." Åberg's attorney argued that there wasn't any evidence proving her client was an unfit mother.
Paul's second wife made matters worse for herself when she confronted Pemberton outside the courtroom shouting at her to get a life. The star's third wife calmly responded that she had one, and it was with Åberg's child.
APPEALING THE COURT'S DECISION
In August 2017, Åberg made a court appeal against the ruling that barred her from seeing her son without the "Diana" singer's approval. She spoke exclusively with Daily News about the order.
She claimed she was a victim in the case and alleged that the 1950s singer had better resources since he was a multimillionaire. The Swedish model described the whole saga as "horrific."
Åberg felt there was no justice if she couldn't see Ethan. The model, who is also an actress with a small part in the film "Dumb and Dumber," filed her notice of appeal on August 24, 2017.
She said she believed Paul had poisoned Ethan against her. The "Put Your Head on My Shoulder" artist's former wife claimed he'd gotten the family court to turn a blind eye due to his celebrity status.
ANNA'S OTHER CUSTODY BATTLE
Another thing that probably didn't help Åberg's case was that she'd dealt with another custody battle before, which she also lost. In January 2015, she lost custody of her daughter.
The child was from a different marriage. The model claimed she'd faced a false accusation on Mother's Day in 2014 when she was said to have burned the little girl with a steam shower.
Paul's ex-wife told the publication that she was never found guilty in that incident. Seven days after the steam incident, Åberg received a letter from Paul's lawyer notifying her he wanted full custody of Ethan.
Paul [Anka] admitted that he needed to write music daily because it was his passion.
Part of the deal the musician offered was one weekend of custody monthly and two weeks during the summer. The new terms were completely different from the former couple's initial 50-50 arrangement.
ANKA'S 80TH BIRTHDAY
This year, the "Lonely Boy" vocalist reached a significant milestone when he turned 80. He also launched his latest album two weeks after his special day confessing to Express:
"When I woke up on my 80th birthday, the first thing I thought about was my 81st birthday with another new album."
During his August 2021 interview, the singer explained that he didn't want to lose the dedication and energy he had as a child. Paul said he was determined to keep going forward despite his age.
He also revealed that he didn't think about being 80 because it was just a number. However, he explained that he didn't mind getting older but just didn't want to get old.
PAUL ON RETIREMENT
The star also shared how he refused to retire and was afraid of the concept. He claimed people who retired got old overnight, and soon enough, death would knock on their doors.
Paul admitted that he needed to write music daily because it was his passion. His new album, "Making Memories," was released on August 13, 2021, and it featured duets with people like Olivia Newton-John and Andrea Bocelli.
Please fill in your e-mail so we can share with you our top stories!