Paul Anka Is a Proud Father of 5 Gorgeous Daughters and a Son
Actor and singer, Paul Anka has a large family comprising five beautiful daughters and an amazing son, and the Canadian-American is proud of his children.
A GLANCE AT PAUL ANKA'S LIFE
Everyone is familiar with the legendary singer, songwriter, and actor, Paul Anka, but not many are aware of his love for large families, or his beautiful household.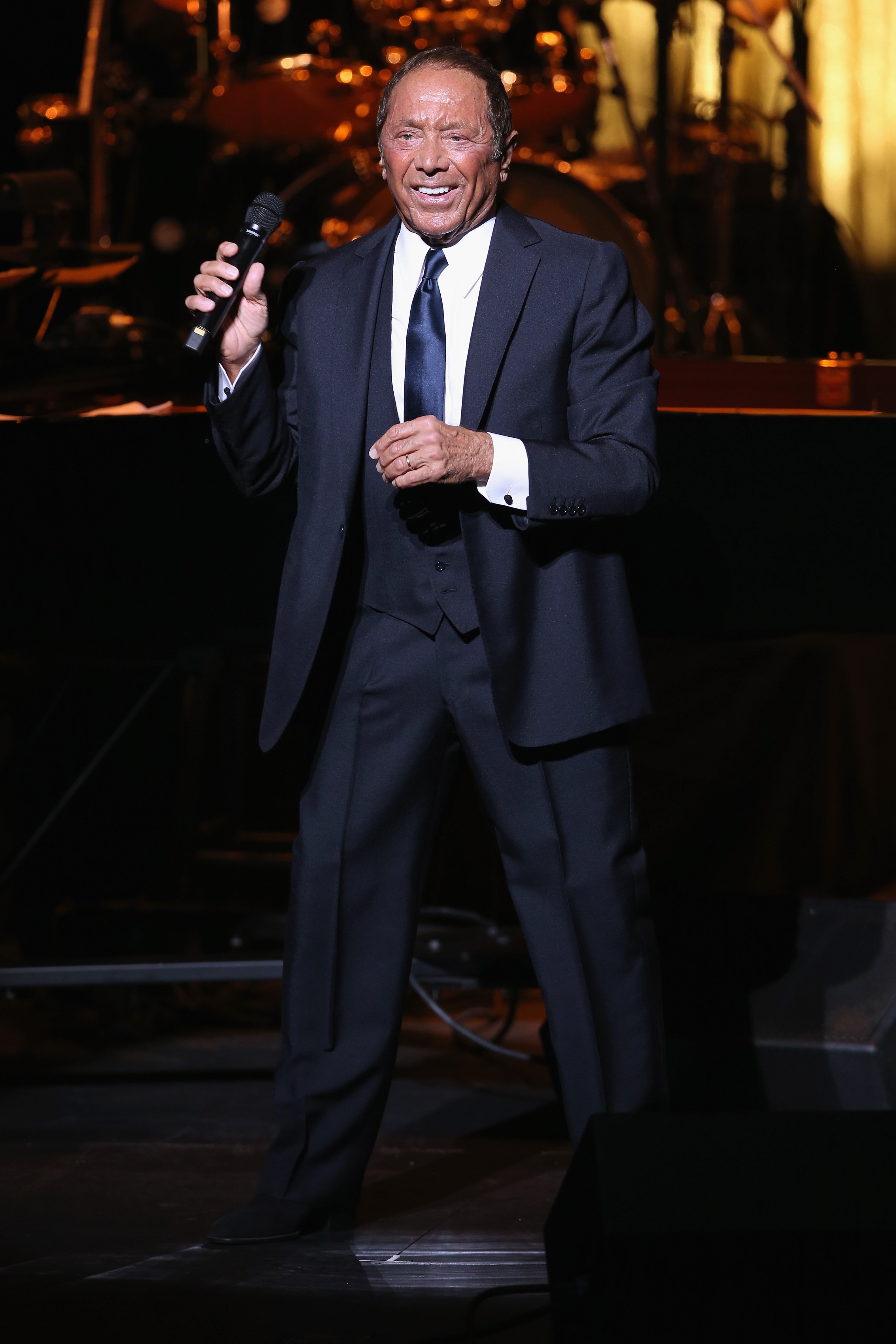 The singer has been recognized for his many successes in the entertainment industry, including his 1983 collaboration with the Legendary Michael Jackson in the song, "Love Never Felt So Good" and "I Never Heard." The latter got retitled as "This is it" at its 2009 release. 
He got his first acting role in 1962, starring in the movie, "The Longest Day," which became his big launch into the hall of fame. The Syrian-Lebanese originated artist is also a known member of the Canadian music hall of fame, and Canada 's Walk of Fame.
A PICTURE PERFECT FAMILY 
The Juno award-winner got married to the former fashion model, Anne Zogheb in 1963 and their marriage of thirty-eight years was blessed with five beautiful daughters. 
The iconic songwriter married again in 2008, to Anna Aberg who gave him a son before their divorce in 2010. His most recent marriage was in 2016, to Lisa Pemberton, who has been an amazing stepmom to his beautiful children, all in his custody.
HIS CHILDREN AT A GLANCE
It is no gainsaying that the cofounder of ARHT Media is fond of all his kids and takes pride in showing them off on Social media. The most mindblowing of these posts is one that featured all the amazing women in his life, posted on International Women's Day. 
It showed the Jubilation restaurant owner posed for a snapshot with his five daughters and wife, Lisa, all dressed in white outfits. His caption read:
"Happy international women's day to all the amazing women in my life!"
The father of six beamed with pride as he stood alongside the six adorable angels. 
THEIR CURIOUS NAMES
All grown now, the children of Anka have chosen their different pursuits in life, and have also started their own families. But that has not stopped the family from being united and standing strong in the image of their father. 
What is peculiar about the Anka girls is their names, which all begin with the alphabet "A." One can not help but wonder if it was a deliberate action by the singer or a mere coincidence. Their names are Amanda, Anthea, Alexandra, Alicia, and Amelia Anka in order of their birth.
Perhaps, that is the untold secret behind the continued love, togetherness, and success of the amazing large family over the years.