Tyra Banks Opens up about Alleged 'Painful' Feud with Naomi Campbell
Tyra Banks is opening up about how it felt to have supermodel Naomi Campbell antagonize her at the beginning of her modeling career. Banks describes the experience as "awful" and "painful."
Banks came into the limelight in the 90s when Campbell was an established name in the modeling industry, and needless to say, the two didn't quite hit it off.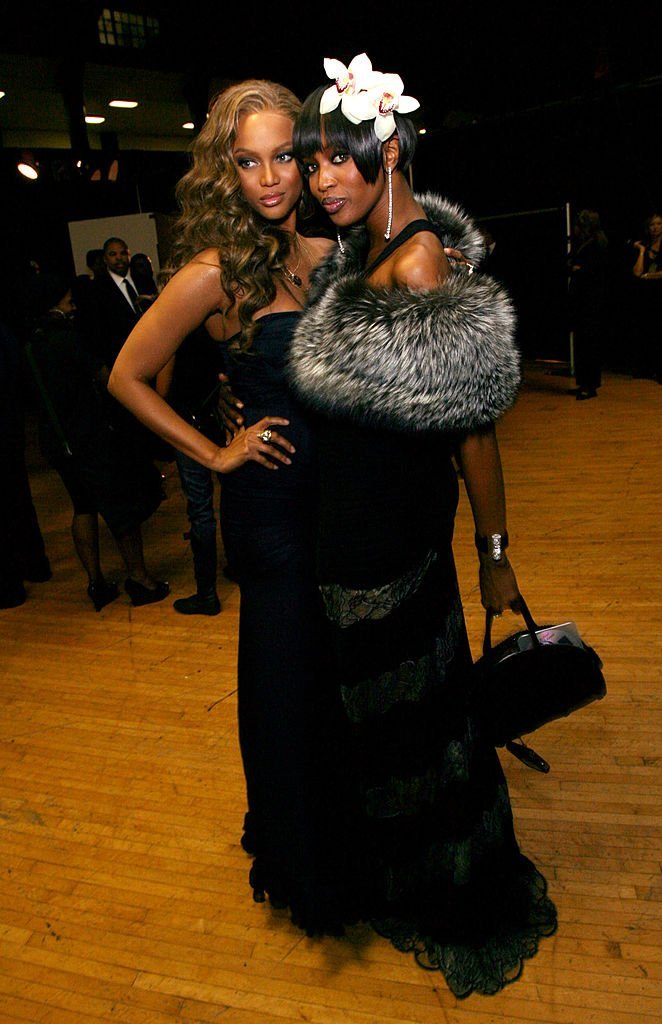 The "America's Next Top Model" creator recently sat for an interview with Wall Street Journal and refused to call her infamous feud with Campbell a "rivalry."
"I'm very sensitive to that word because a rivalry is with two equals to me whereas one was very dominant," Banks said. "She was a supermodel, and I was just some new girl that had got on a plane from Paris and was studying fashion in magazines at a fashion library."
A PAINFUL RECOLLECTION
The 45-year-old recalled that Campbell's antagonism pushed her to tears on many occasions and made her early days a nightmare experience.
"I had a very painful 'early days' in Paris. As much as I was booking every single fashion show, people didn't know I was going home at night crying my eyes out because a woman I was looking up to seemed like she just didn't want me to be there and was doing everything in her power to make me go away. I didn't understand that as a young girl, like 'why is she doing this? This is so evil. This is so awful.'"
THE BIGGER ENEMY
Banks said it took time for her to understand that Campbell was only reacting to the modeling industry status quo that made it seem like there could only be one black supermodel.
"The adult me understands that she was reacting to an industry that was all about a token," the model and occasional actress said. "When I came on the scene, [it was like] 'Naomi look out! There's a black girl that's going to take your spot!' Only one spot available."
Watch the interview below as Banks discusses the feud from the 11:02 mark.
CONFRONTING THE PAST
In 2005, Campbell, 49, and Banks famously discussed their "feud" on an episode of the latter's now-defunct eponymous talk show. The British model admitted that she was young and immature, and even a little envious of Banks when she first came on board.
"I always remember you had your mother with you at all your shows and she was always there with you and I wished that I could have my mother with me," Campbell recalled.
MOVING ON
Both women seem to be on good terms now, however, and Campbell had only kind words for Banks during a 2013 ELLE interview.
"I don't watch the other reality model shows. I'll never have anything to say. If you ask me about Tyra Banks… I'm proud of her as a woman of color. She's given girls opportunity, and God bless her."
Good to see two powerful, Black women moving beyond their ugly past.