Meet 'That Girl' Marlo Thomas' Only Brother Tony Who Had Two Different Names as a Child
Born into a family of television stars, Tony Thomas found career success producing famed works such as "The Golden Girls" in 1985, "Dead Poets Society" in 1989, and "Insomnia" in 2002.
Most of what Tony learned about producing he credited to his father, Danny Thomas from the popular television series, "The Danny Thomas Show" which ran from 1953 until 1965.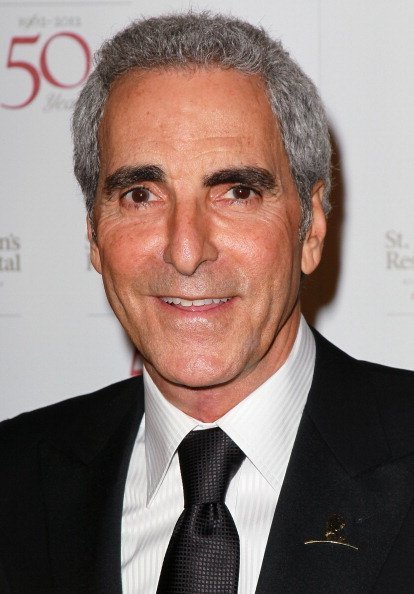 Tony Thomas on his father
Tony said:
"My father was a great-great man on so many levels, and I learned probably most of what I know about this business truly at his feet."
When his father traveled for work, which happened often, Tony got pulled out of school and spent "magical days" with his family and on set with his father while he worked.
One aspect of those visits seemed odd as Tony and his sisters didn't share their father's last name. Born Charles Anthony Jacobs, Tony and his sisters' last name only changed later in life.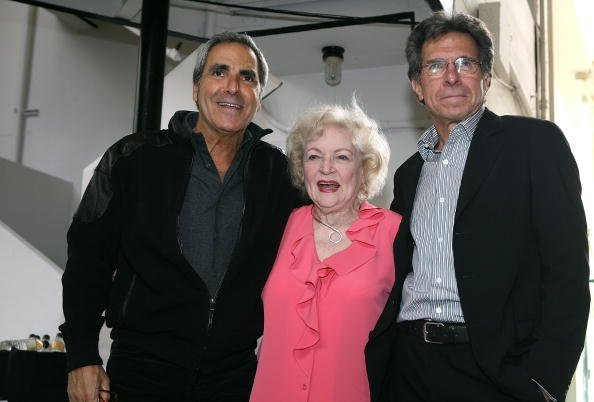 Tony elaborated:
"I just followed the tradition of my sisters. When they graduated grammar school, they changed their name to Thomas going into high school. I don't know why they did, but they did, so I did."
Because Tony received family names at birth, the family soon came up with an alternate name that stuck for life. He said:
"First of all, they always called me Tony. I was named after my grandfather Charles and my uncle, Tony. It's been a pain filling out forms as Charles A. all my life when everyone knows me as Tony."
His work on "The Golden Girls"
In 1985, Tony struck career gold when he became an executive producer on "The Golden Girls," which aired a total of 180 episodes over seven seasons from September 1985 until May 1992. The comedy about four older women who shared a home in Miami, Florida, became an instant hit.
The series starred Betty White, Beatrice Arthur, Rue McClanahan, and Estelle Getty. It received several awards that included two Primetime Emmy Awards, three Golden Globe Awards for Best Television Series, while each star received Emmy Awards for their performances. It was one of only three sitcoms to have achieved such accolades.
In 2012, Tony appeared on the red carpet with his wife, Ann Souder whom he married on September 24, 2005, at the 50th Anniversary fundraiser for St. Jude Children's Research Hospital.
Tony's father founded the research hospital along with other Hollywood celebrities in 1962, and it has since grown to a leading cancer research hospital. Tony told Celebrity Scene News:
"Now it is the world's largest and most successful pediatric cancer research center, that's exciting."
Marlo Thomas' on her father's determination
Danny Thomas's determination to follow his dreams rubbed off on his children as well. Tony's sister Marlo said in July 2019,
"People said to my father [Danny Thomas], 'You can't build a hospital for sick children. You're a comedian.' And they said to me, 'You can't create a television series about a single working girl. No one has ever done that.'"
Marlo ignored advice from networks that no one wanted to watch a show about a woman who chose her career over family and started working on her show "That Girl" in 1965.
Marlo added:
"I was 26 years old and one of the youngest women ever to produce their own TV show, following Lucy [Lucille Ball]. And let me tell you, it wasn't easy. I was surrounded by men, and many didn't want to be in a situation where a woman had the power. They didn't want their paychecks signed by a woman either."
After initial struggles to get a network to air her show, it became a roaring success from its first season until its last episode five years later.
Throughout her career, Marlo won Emmy Awards and even received the Presidential Medal of Freedom, and attributed her accomplishments to her go-getter attitude.
She added:
"In the end, being a strong woman isn't about any one thing you do. It's about looking at your life and continuing to do — and go after — the things you believe are right for you, and realizing that you don't have to color between the lines to get them."
Marlo enjoys similar success in her private life. She married the television talk show host, Phil Donahue in 1980 and the couple had a rock-solid union since.
During an interview in 2019, Marlo Thomas shared the secrets to her almost forty-year marriage when she opened up about the cornerstones of her bond with Phil.