Inside Gwen Stefani's Relationship with Her First Long-Time Partner Tony Canal
Gwen Stefani's break onto the music scene would forever be intertwined with her first love, Tony Kanal. From their successes in No Doubt to their break-up which led to the pop star finding her voice.
Eric Stefani, Gwen's brother, formed No Doubt in 1986 along with Adrian Young, Tom Dumont, and the bassist Tony Kanal. Gwen joined the group as lead vocalist at the beginning of 1989 during a time she felt unsure about her future.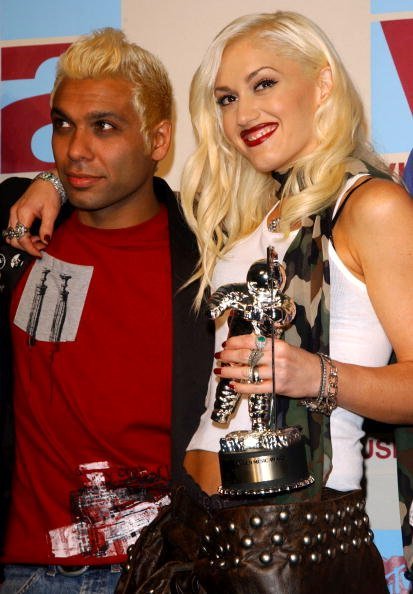 Academically Gwen struggled through her days at Loara High School but made a startling discovery while she attended Cypress College in 1987. Even though her general writing wasn't up to scratch, Gwen realized she had a knack for writing song lyrics.
The band had their first big success with their 1995 album, Tragic Kingdom, but the year also marked a difficult time for them both. The couple broke up during the group's promotional tour of the album, and constant interviews made it emotionally painful.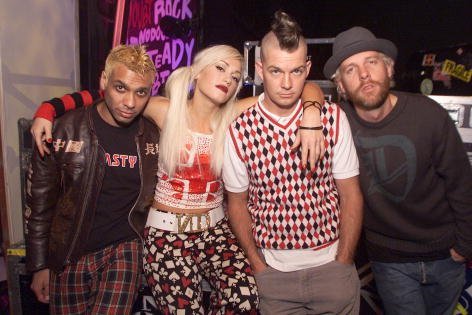 "We were on tour for the Tragic Kingdom for 28 months. We were going through the breakup, and in every interview, we were talking about it, so we were opening this wound on an hourly basis. It was so brutal, but I don't know how we made it through," Tony told The Guardian.
The couple started dating shortly after Gwen's brother founded the band and Gwen wrote one of her most famous songs, "Don't Speak" about her breakup with Tony.
"After Tony broke up with me, I realized I had something to say. When I started writing songs, it was like, 'I'm a real human, I can do something,'" Gwen told The Guardian in 2005.
Her break from Tony also stirred Gwen's creativity which soon turned into her first solo album Love.Angel.Music.Baby. "Before I was really passive, all I cared about was being in love with my boyfriend. I didn't have any creative power, nothing. I don't know that person anymore," she added.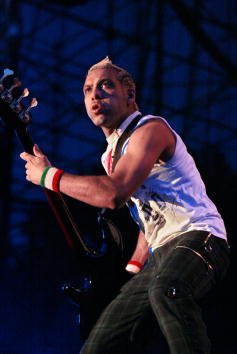 Although the break up was hard on both Tony and Gwen, they stayed on good terms with each other afterward. Gwen penned her single "Cool" with Tony in mind, and they occasionally worked together on songs through the years. 
But she also credited Tony for the musical influence he had in her life. Only teenagers when they met, Gwen developed an appreciation for music different to her own.
"I was a super-ska girl when I met Tony. I wore only black and white and hoop earrings. He came over here from England at 11. He has Indian parents, and he was the first-born, so he didn't have any influences," Gwen explained. "He thought he was Prince. Because I had a crush on him, he turned me on to Prince and Lisa Lisa and Debbie Deb, and that stuff has always had a special place in my heart."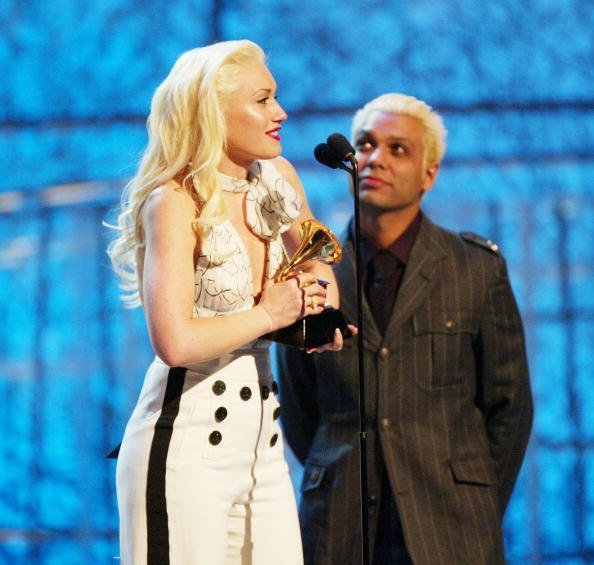 Gwen married Gavin Rossdale in 2002 and soon extended their family with three sons, Apollo, Zuma, and Kingston. However, thirteen years later their marriage ended when Gwen filed for divorce in August 2015. 
"While the two of us have come to the mutual decision that we will no longer be partners in marriage, we remain partners in parenthood and are committed to jointly raising our three sons in a happy and healthy environment," they wrote in a joint statement.
Soon after the divorce rumors circulated that Gwen started seeing Blake Shelton, the gossip got confirmed when the pair showed up together on the red carpet in February 2016 and have been by each other's sides since.
During an interview in 2019, Blake opened up about his relationship with Gwen Stefani and how he feels about their future and marriage.