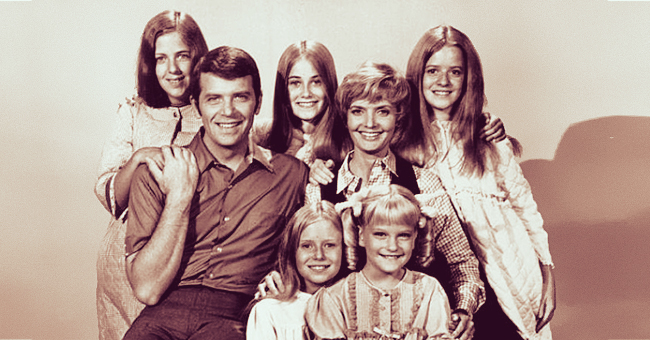 Wikimedia Commons
'Brady Bunch' Cast Reunites during a Beautiful Dinner in a New Heartwarming Photo

The cast of the Brady Bunch family is giving fans a huge bout of nostalgia with a photo taken that showed six cast members sitting down to eat together.
As the 50th anniversary of the "Brady Bunch" approaches, former members of the show's cast are gearing up to appear on several television shows. Fans were elated to see that the cast was still a big happy family in a post.
While some of them were joined by partners and spouses, fans would have been fine with just seeing their favorite Brady kids who are now all grown up. The post is found below.

Photo: Instagram/ Muareen McCormick
According to Bustle, Barry Williams, Christopher Knight, Eve Plumb, Maureen McCormick, Mike Lookinland, and Susan Olsen first began their return to television by working with HGTV.
The renovation-focused network was successful in their bid to purchase the Studio City Brady Bunch house late last year, and they completed it this May. The Brady kids did their part and were filmed for a special called "A Very Brady Renovation."

Photo: Instagram/ Muareen McCormick
The beloved Brady group are also set to join the Food Network and Discovery Channel for a series of appearances on existing shows including "Chopped," "Worst Cooks in America," "The Kitchen," and "The Pioneer Woman."

Photo: Instagram/ Muareen McCormick
In Discovery's "Fast N' Loud," food inspired by episodes of "The Brady Bunch" will be cooked up to honor the timeless show. The food shows are set to release in August.

Photo: Instagram/ Muareen McCormick
Meanwhile, September will mark the release of the HGTV special as well as the 50th anniversary of the show's television debut on the 26th. Fans expressed their excitement at the post, shared by McCormick, in the comments.

Photo: Instagram/ Muareen McCormick
This isn't the first time McCormick has shared heartwarming reunion photos. Last November, she and the same six cast members recreated a classic scene in front of the old Brady Bunch house, much to fans' delight.
It was then that some people learned that the actors never actually set foot inside the house years prior, and that they only used the exterior for certain takes of the show. McCormick orchestrated a scene where Peter (played by Knight) accidentally hit his sister Marcia in the nose.
In the "Brady Bunch," McCormick played Marcia Brady, the oldest daughter of "The Brady Bunch" and a fun, popular teenager. In real life, McCormick somewhat resembles her character. In terms of popularity contests, she won the Baby Miss San Fernando Valley pageant at just six years old.
Additionally, McCormick had a real relationship with her co-star and brother on the show Williams, but it wasn't family like. The two first kissed in Hawaii and according to her memoir, "Here's the Story: Surviving Marcia Brady and Finding My True Voice," they had an on and off relationship thereafter.
Unfortunately, McCormick later battled drug use and her career suffered after she lost a part in an "Indiana Jones" movie due to having cocaine in her system. Things got so bad that the actress sold her body for drugs in her early twenties, soon after the popular show ended.
She later tried her hand at singing and probably could have gone far with it since she does have vocal talent. However, she's living happily now with husband Michael Cummings. The two share daughter Natalie, who was born in 1989.
Please fill in your e-mail so we can share with you our top stories!